The TV consultancy firm selected 18 premieres that stood out in the month of May around the world.
The television consultancy firm Teleformat revealed to ttvnews its selection of the most outstanding fiction premieres of the month of May.
This time the list includes three titles in Spanish and several from Asia, Europe and the US.
As always, the selection includes a combination of ratings, local and international impact, and originality.
Up next, the most outstanding fictions of May according to Teleformat:
Star Wars: The Bad Batch
Star Wars: The Bad Batch is a Lucasfilm animated series that is a spin-off of Star Wars: The Clone Wars, another animated series that the platform relaunched in 2020. Follow the Elite and experimental soldiers of the Clone Force 99 unit as they find their way into a rapidly changing galaxy in the immediate aftermath of The Clone Wars.
Country: United States
Network: Disney+ (SVOD)
Production Company: Lucasfilm
Jupiter's Legacy
Jupiter's Legacy is an eight-episode series based on the homonymous comic by Mark Millar and Frank Quitely, which stars superheroes from different generations.
Country: United States
Network: Netflix (SVOD)
Production Company: Di Bonaventura Television / Image Comics / Netflix
Main
Main is a thriller about strong and ambitious women who overcome the prejudices of the world to find their true self. Seo Hee Soo (Lee Bo Young) was a successful actress, but she gave up her career to marry the second son of a chaebol family (as she is known in South Korea to families who own a large business conglomerate), which runs the Hyowon Group.
Country: South Korea
Network: Netflix (SVOD)
Production Company: Studio Dragon
The Pursuit of Love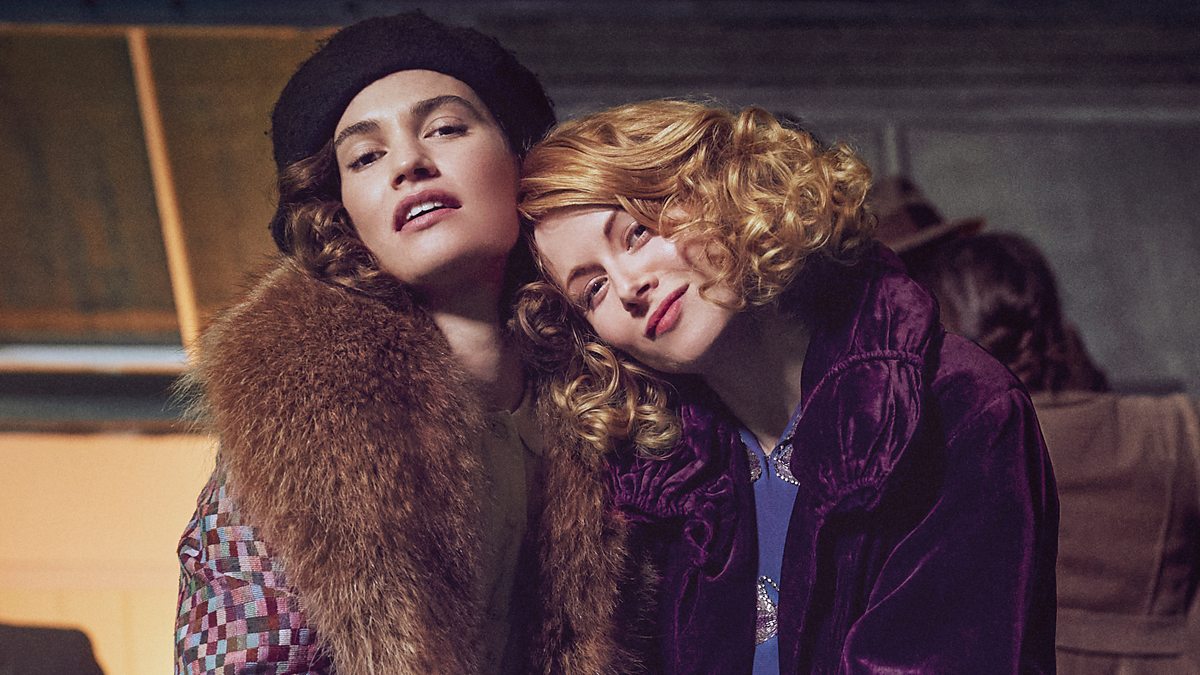 The Pursuit of Love is a three-episode period miniseries based on Nancy Mitford's hit novel of the same name from the 1940s, the first book in a trilogy about an upper-class English family between the First and the Second. Second World War.
Country: UK
Network: BBC One
Production Company: Amazon Studios / Moonage Pictures / Open Book
Café con aroma de mujer
Café con aroma de mujer is a new version of the 1994 telenovela of the same name created by Fernando Gaitán and which tells the love story between Gaviota (Laura Londoño), a young woman who lives in the coffee region, and Sebastián Vallejo (William Levy), who belongs to a wealthy family that will not accept their relationship.
Country: Colombia
Network: RCN
Production Company: RCN
Los hombres de Paco (2021)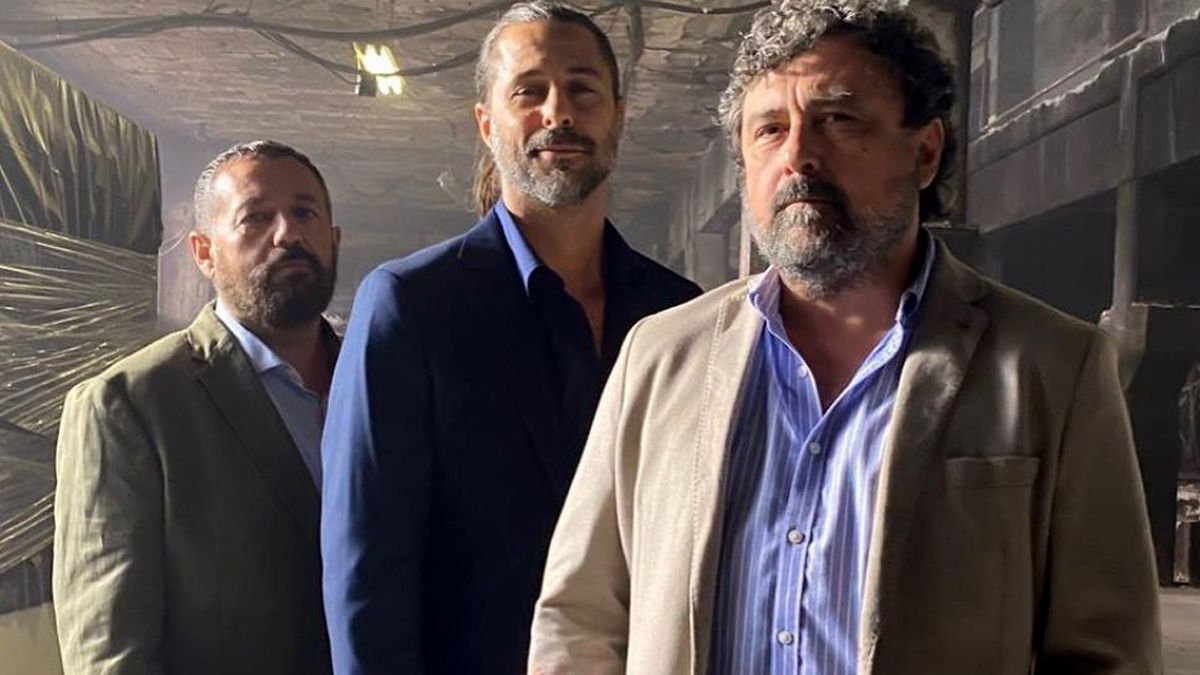 Paco's Men marks the return of the police comedy, 11 years after the broadcast of its ninth season. The series returns maintaining its essence with a new stage that starts with the usual Pacos, but with an important turn that marks a before and after in the history of the protagonists, a group of endearing and disastrous neighborhood policemen.
Country: Spain
Network: Antenna 3
Production Company: Globomedia
Domina
Domina (Lady) is an eight-episode drama series that follows in the footsteps of Livia Drusilla, one of the most powerful women in Ancient Rome. The fiction tells the journey of Livia, who goes from being a naive young woman whose world falls apart after the death of her father, to becoming the most powerful and influential empress in Rome, driven by a deep desire to avenge her father and secure power to your children.
Country: UK
Network: Sky Atlantic
Production Company: Cattleya / Fifty Fathoms / Sky / Tiger Aspect Productions
Distribution: NBCUniversal International Distribution
Halston
Halston is a five-part biographical miniseries from Emmy winner Ryan Murphy, in which Ewan McGregor plays the ambitious and complex fashion icon Roy Halston Frowick. The series tells the story of the legendary American designer and how he made his name synonymous with the luxury, sex, status and fame that defined the New York of the 70s and 80s.
Country: United States
Network: Netflix (SVOD)
Production Company: Killer Films / Legendary Television / Ryan Murphy Productions
Distribution: Netflix
Reyes de la noche
Reyes de la noche is a six-part comedy set in the late 1980s, during the heyday of radio sports journalism. Francisco Javier Maldonado, alias "Paco el Cóndor", is the station's most popular presenter and knows the sports sector like the back of his hand. The listeners admire him, the players fear him, the club presidents (and the government) hate him.
Country Spain
Network: # 0
Production Company: Zeta Audiovisual
The Underground Railroad
The Underground Railroad is a historical drama that chronicles the young slave girl Cora Randall's (Thuso Mbedu) struggle for freedom. After escaping from a Georgia plantation, she discovers an underground railway networkil that has been created by engineers and machinists who have a single goal: to help slaves reach free states.
Country: United States
Network: Amazon (SVOD)
Production Company: Amazon Studios / Plan B Entertainment
Coyotes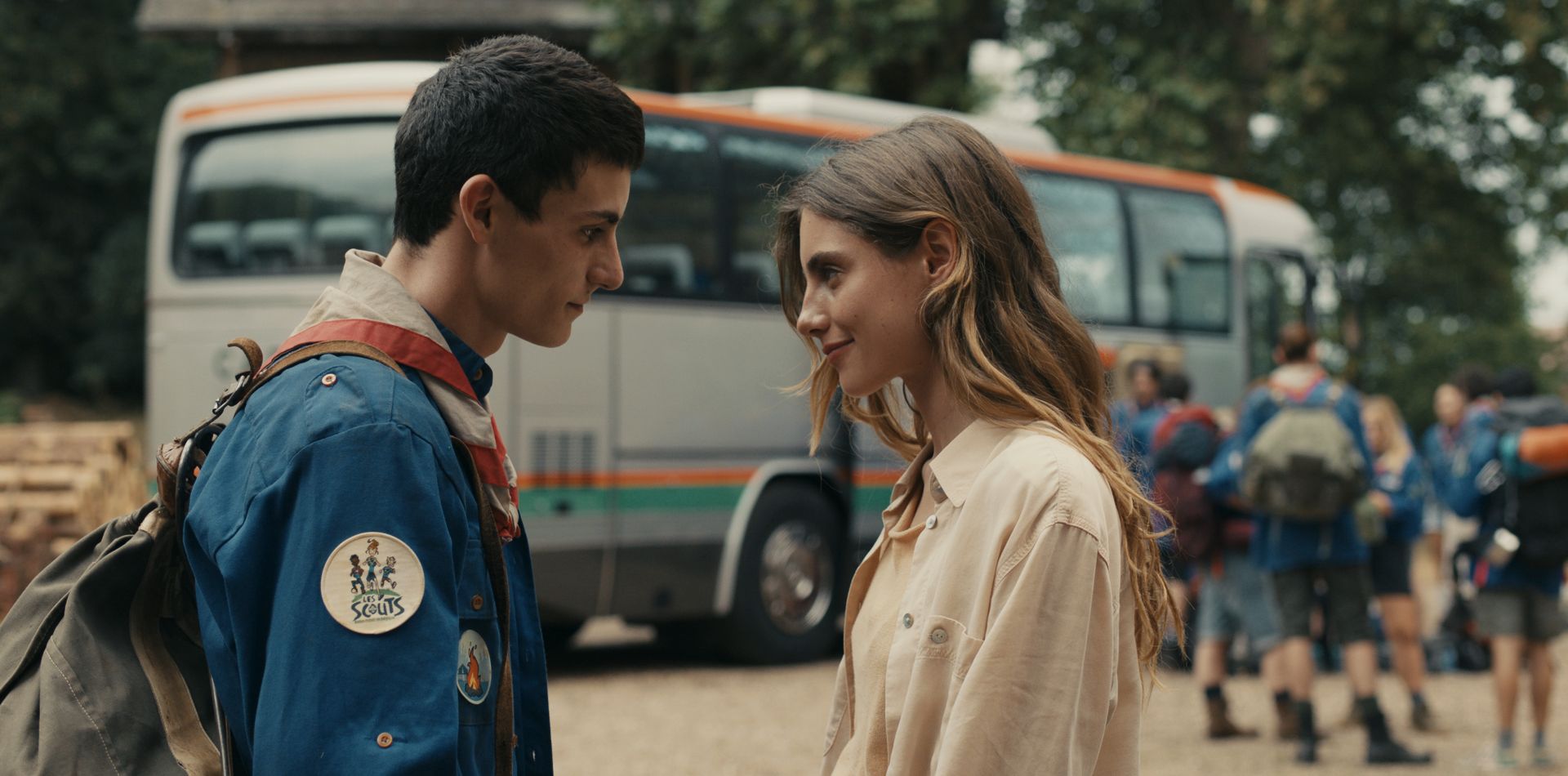 Coyotes is a six-part series with elements of suspense and black comedy that follows the adventures of a group of scouts during their summer camp in the fictional town of Warnaffe. When one of them finds a corpse and diamonds, an entire community has to face its demons, its secrets and violence.
Country: Belgium
Network: La Une
Production Company: La Compagnie Cinématographique / Les Films Fauves / Panache Productions
Okaeri Mone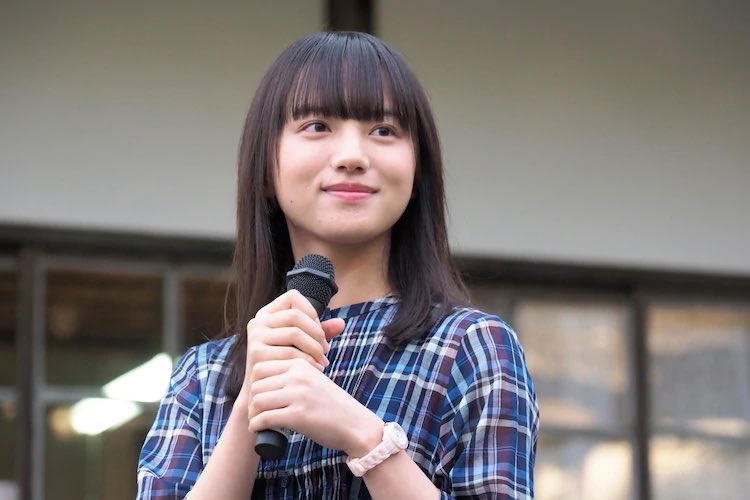 Okaeri Mone (Welcome back Mone) is a 115-part telenovela that revolves around a young woman who dreams of becoming an expert in forecasting the weather and who, later on, helps the inhabitants of the region by exercising this profession. Momone Nagaura (Kaya Kiyohara) was born on the island of Honshu.
Country: Japan
Network: NHK G
Production Company: NHK
Qing Luo
Qing Luo (Woman's Own Name) is a romantic drama based on the novel Keng Die Er Zi Gui Yi Niang Qin by Sen Sen, which revolves around Yu Qingluo, a young ghost doctor who should be dead but returns from the afterlife. with a naughty boy.
Country: China
Network: Youku
Production Company: Hua Chen Mei Chuang / Yi Qi Yule / Yinhekuyu Media / Youku
We Are Lady Parts
We Are Lady Parts is an eight-episode comedy series that first emerged as a pilot released on the network in 2018 as part of the so-called Comedy Blaps. The fiction follows a Muslim punk band made up of four young girls: Amina, Saira, Bisma and Ayesha, along with their manager Bisma, showing their ups and downs and their daily adventures.
Country: UK
Channel: Channel 4
Production Company: Working Title Films
Distribution: NBCUniversal International Distribution
Alone
Alone is an anthological series about loneliness that explores the deepest meaning of human connection through the unique vision of its protagonists. Each episode tells a totally independent story that invites the viewer to reflect on the strangest, most beautiful, heartbreaking, hilarious and wonderful truths of the human being when he is seemingly most isolated.
Country: United States
Network: Amazon (SVOD)
Production Company: Amazon Studios
Sophie Cross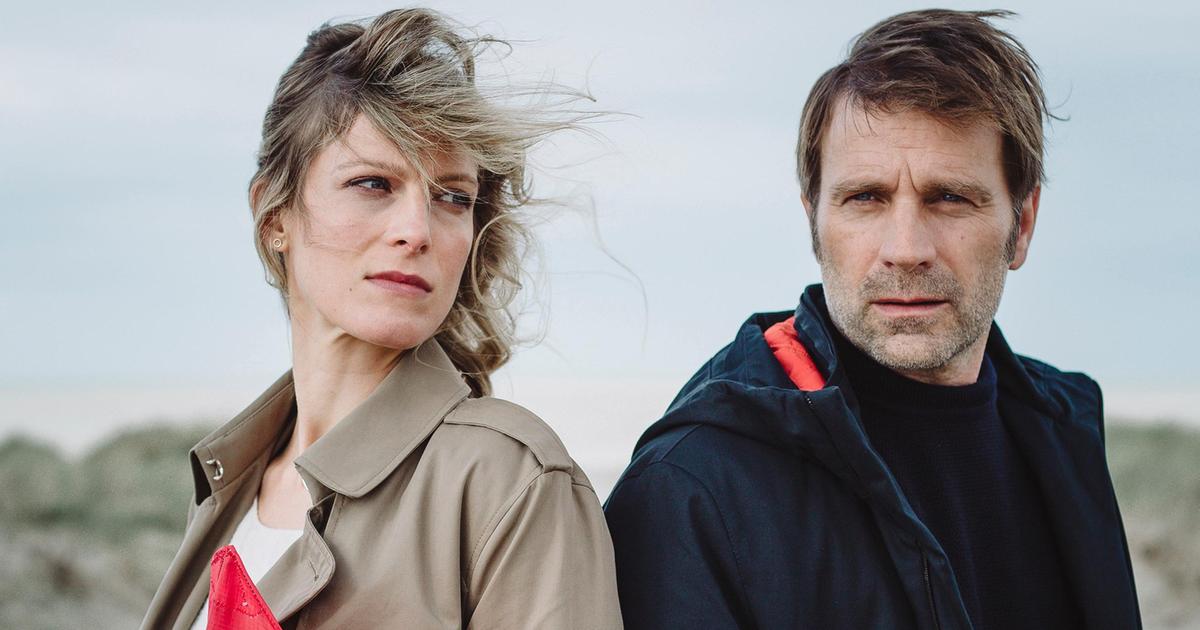 Sophie Cross (name of the protagonist) is a crime drama that revolves around the successful lawyer Sophie Cross, who resides in a Belgian coastal town with local commissioner Thomas Leqlercq. When her five-year-old son disappears without a trace, she is unable to move on with her life and decides to enter the police force.
Country: Germany
Network: ARD
Production company: De Mensen / France TV Studios / Les Gens / NDF / RTBF
Before We Die
Before We Die is a six-part drama series that emerged as a British adaptation of the Swedish fiction Innan vi dör, aired on SVT1 in 2017. The story follows Detective Hannah Laing (Lesley Sharp), who enters in deep conflict when he discovers that his son is playing a crucial role as an undercover informant in the investigation of a brutal murder
Country: UK
Channel: Channel 4
Production Company: Eagle Eye Drama
Distribution: ZDF Enterprises
Eden
Eden is a four-chapter anime, created by Justin Leach (Ghost in the Shell 2: Innocence) and directed by Yasuhiro Irie (Fullmetal Alchemist), which tells the story of two robots that secretly raise a girl, the last survivor of the human race.
Country: Japan
Network: Netflix (SVOD)
Production Company: Netflix / Qubic Pictures
Distribution: Netflix