The TV consultancy firm selected the 32 most outstanding international fiction premieres of November.
After having revealed its selection of unscripted content, Teleformat now shared with ttvnews the list of the 32 most outstanding fiction premieres of the month of November.
The list is made up of titles released in one of the more than 22 territories that Teleformat constantly monitors.
On this occasion, series from markets such as the US, the United Kingdom or the Nordic countries appear, but also Chilean, Spanish, Mexican or Turkish fictions.
Here are the most prominent fiction premieres of November:
Come Come Everybody
Come Come Everybody is a telenovela that tells a 100-year family story and involves three generations of women who learned English through a radio program. The protagonists are: the grandmother Yasuko (Mone Kamishiroishi), the mother Rui (Eri Fukatsu) and the daughter Hinata (Rina Kawaei). Each one faces the difficulties of her time, looking for her path in love, work and family.
Country: Japan
Network: NHK G
Production Company: NHK
Ferdinand von Schirach – Glauben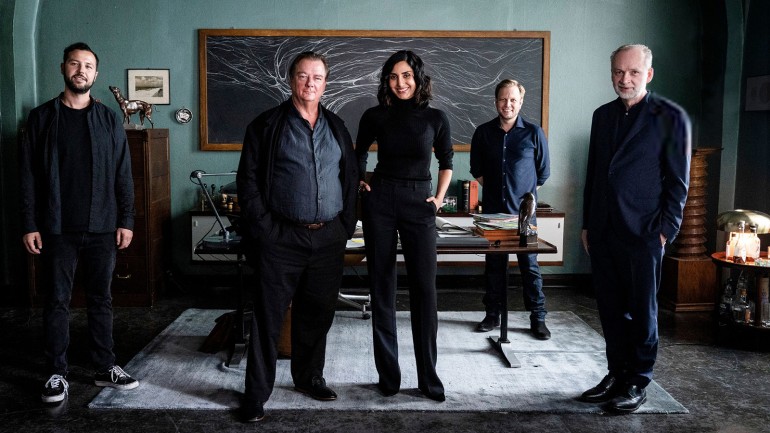 Ferdinand von Schirach – Glauben (Ferdinand von Schirach – Believe) is a seven-episode drama based on the Worms trials, held between 1994 and 1997, in which the 25 defendants were acquitted of their child abuse charges in the framework of a pornography network. The series transports these events to today's reality, in which public debate has largely shifted to social media, where outrage and hatred often make it difficult to discuss complex issues.
Country: Germany
Network: RTL + (SVOD)
Production Company: Moovie
Distribution: Fremantle
Aziz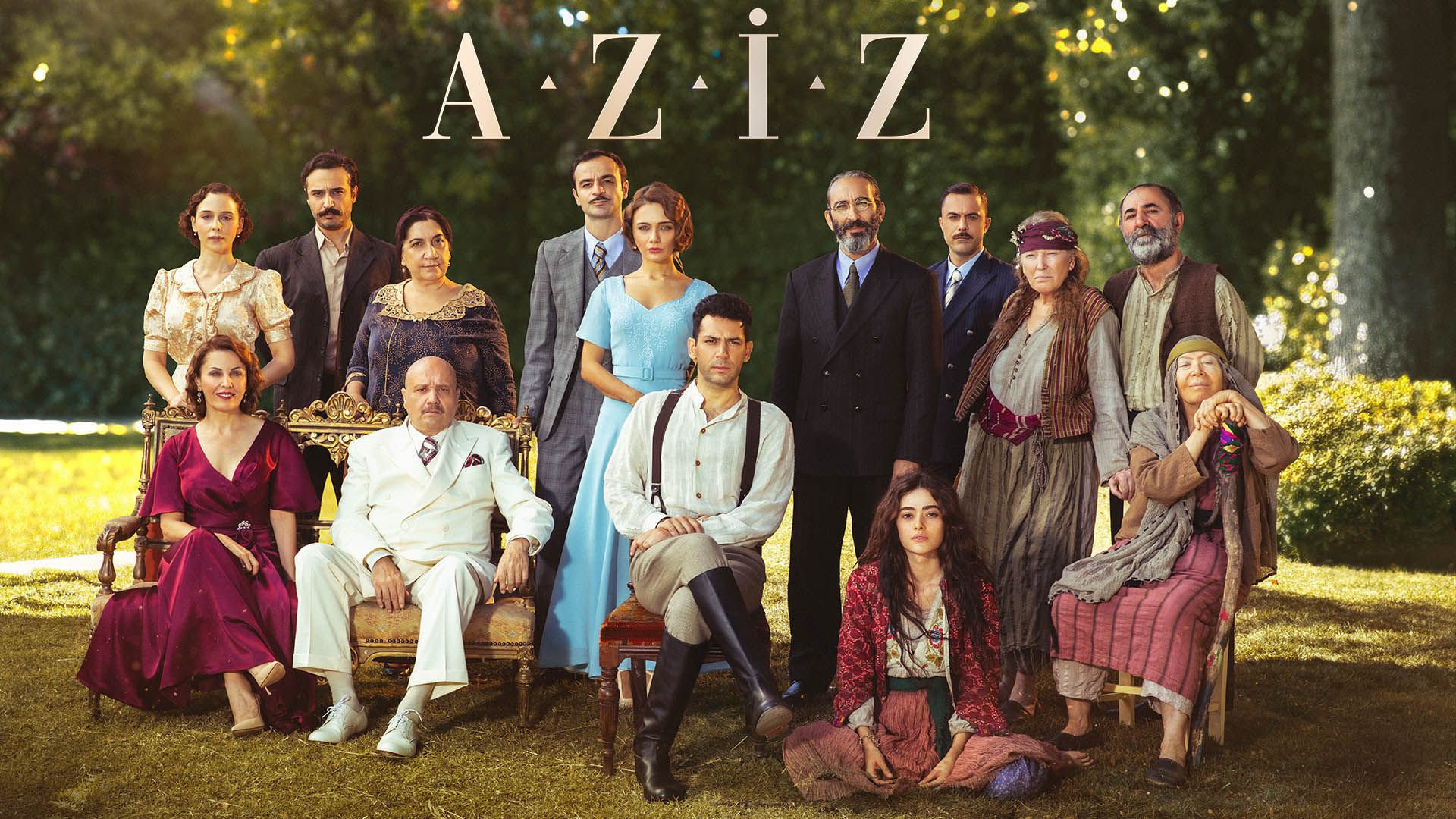 Set in the 1930s, Aziz is a period drama-series that tells the story of Aziz (Murat Yildirim, Ramo), the heir son of the powerful Payidar family, the largest carpet manufacturer in the city of Antioquia. However, his privileged life takes a radical turn when, in a confusing situation, he kills a lieutenant, the son of French forces commander Pierre (Firat Tanis). As a consequence, he is forced to flee and leave behind his family and his great love Dilruba (Damla Sönmez). Two years later, Aziz – who was believed dead – decides to return to his city but nothing is the same anymore. The French have taken the region by force, his father has passed away, and his first love is betrothed to his cousin Adem (Güven Murat Akpinar). In this complex situation, Aziz meets Efnan (Simay Barlas), a rural carpet weaver.
Country: Turkey
Network: Show TV
Production Company: O3 Medya
Historias para no dormir
Historias para no dormir is a remake of four episodes of the homonymous series, written and directed by Chicho Ibáñez Serrador, premiered in 1966 on Spanish Television. In this new version Rodrigo Sorogoyen, Paco Plaza, Paula Ortiz and Rodrigo Cortés will direct one chapter each.
Country: Spain
Network: Amazon Prime Video (SVOD)
Production Company: Isla Audiovisual / Prointel / Viacom International Studios
Arcane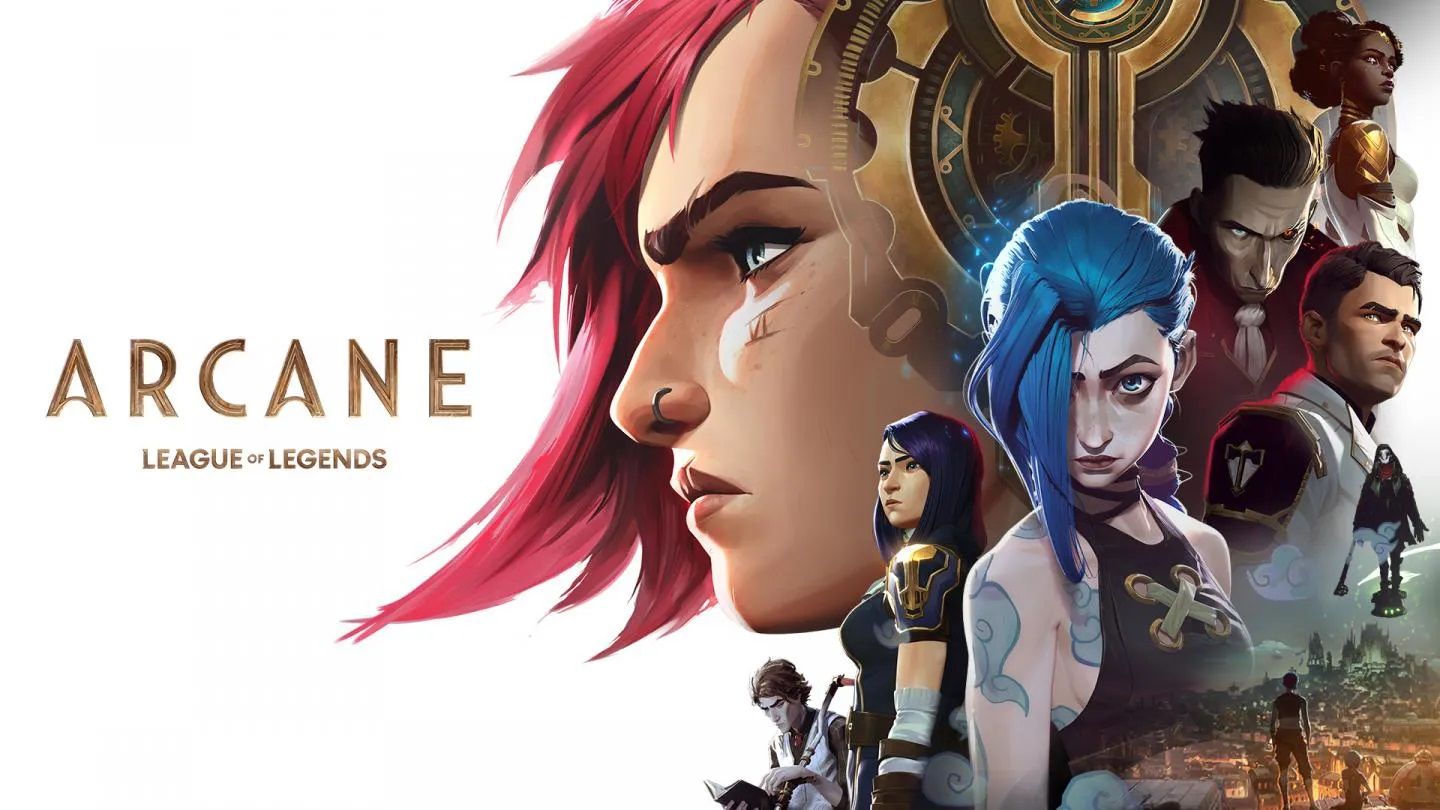 Arcane is an animated series based on the hit League of Legends video game. Set in the utopian metropolis of Piltover and the downtrodden city of Zaun, the story follows the origins of Jinx (voiced by Ella Purnell) and Vi (voiced by Hailee Steinfeld), two League champion sisters who fight on opposite sides of a war between magical technologies and competing beliefs. The tensions and rivalries between the two cities do not stop growing: in Piltover a technology called Hextech has been created that allows anyone to be able to control magical energy, while in Zaun a new drug has appeared, called Shimmer, which can transform humans into real monsters.
Country: United States
Network: Netflix (SVOD)
Production Company: Fortiche Productions / Riot Games
Dexter: New Blood
Dexter: New Blood is a limited series whose plot takes place a decade after the end of Dexter (2006-13). In this new batch of episodes, Dexter Morgan (Michael C. Hall, Safe) lives in the fictional little community of Iron Lake, New York, hiding his true identity under the name Jim Lindsay, a clerk in a gun store. The protagonist has a love affair with Angela Bishop (Julia Jones, The Mandalorian), the city's chief of police, and has suppressed his murderous impulses since he escaped from Miami, Florida, years ago. However, a series of crimes around Iron Lake and the emergence of a new villain, Kurt Caldwell (Clancy Brown, Billions), could bring Dexter's dark side to the surface again.
Country: United States
Network: Showtime
Production Company: John Goldwyn Productions / The Colleton Company
Alparslan: Büyük Selçuklu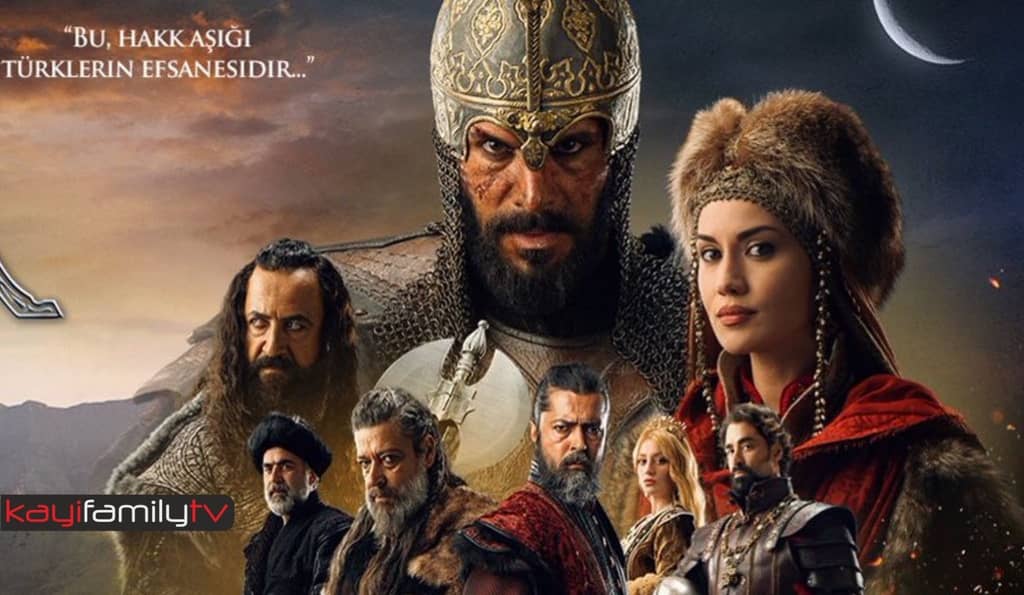 Alparslan: Büyük Selçuklu (Alparslan: The Great Seljuk) is a period drama-series, prequel to the successful Uyanis: Büyük Selçuklu (TRT1, 2020/21), which tells the life and triumphs of Alparslan (1029-1072), the second Sultan of the Seljuk dynasty that defeated the Byzantine army in 1071 and opened the gates of Anatolia to the Turks. Produced by Arkli Film, the series stars Baris Arduç (Kulüp, Çukur) and Fahriye Evcen Özçivit.
Country: Turkey
Network: TRT 1
Production Company: Akli Film Production
Distribution: MISTCO
Dang Jia Zhu Mu
Dang Jia Zhu Mu (The Mother of the House) is a 35-episode series that tells the story of two women who are mortal enemies, who put aside their grudges and work together to promote the culture of Damascus. During the Yonggan period of the Qing Dynasty, Gu Su's weaving industry was considered the leader of its trade. His art of hand embroidery on silk and his tapestries were often presented as court tributes. The Ren Family of Su Zhou Mansion was in charge of directing the manufacturing process of the industry, and they possess the special weaving technique passed down by the ancestors.
Country: China
Network: iQIYI
Production Company: Huanyu / iQiyi
Mi fortuna es amarte
Mi fortuna es amarte is a telenovela that tells the story of Natalia, a high-class woman whose life changes completely when she discovers that her husband has been unfaithful and that her family has been ruined. At the same time, Vicente, a lower-class family man, loses his wife and is left in charge of his young son. His paths meet and love will arise between them, but it will not be easy for them to be happy, since third parties will do everything possible so that they do not get it.
Country: Mexico
Network: Las estrellas
Production Company: Televisa
Distribution: Televisa Internacional
Para Sempre
Para Semper (Forever) is a 200-episode telenovela that tells the story of Pedro Valente, an enigmatic man whose sole objective is to recover his adolescent love, Clara. However, everything takes an unexpected turn when the protagonist discovers that his beloved is about to marry Lourenço Novais, the man Pedro saved once, but with whom he is in constant conflict. Pedro was abandoned as a child by Antónia, his biological mother, who is also the matriarch of the Novais family -and mother of Lourenço-.
Country: Portugal
Network: TVI
Production Company: Plural Entertainment Portugal
The Tower
The Tower is a three-part British miniseries that begins with a tragic event. When Inspector Sarah Collins and her colleague Steve Bradshaw are summoned to an incident at the Portland Tower in southeast London, they encounter a horrifying scene: on the ground at the bottom of the tower lie the lifeless bodies of a veteran police officer, Officer Hadley Matthews, and a 15-year-old girl, Farah Mehenni. When Sarah reaches the top of the tower, she encounters a five-year-old boy, Ben, rookie agent Lizzie Adama, and Lizzie's boss, Kieran Shaw. Before Sarah can interview Lizzie about what exactly happened in the tower, she disappears. The more Sarah and Steve investigate, the more they realize that key evidence is being withheld and that their investigation is being subtly undermined. Despite this, step by step, they uncover the whole truth about the tower's tragedy and reveal the fiercely complex moral labyrinth that trapped the characters in the past and still traps them in the present.
Country: UK
Network: ITV
Production Company: Mammoth Screen (ITV Studios) / Windhover Films
Distribution: ITV Studios
Un Professore
Un Professore (A Professor) is the Italian version of the Spanish series Merlì, offered on TV3 and also adapted in France. Of 12 episodes, the series stars the charismatic and attractive Philosophy professor Dante Balestra (Alessandro Gassman), who returns to Rome after years to take care of his son Simone (Nicola Maupas), but the return is painful and evokes bad memories. The relationship between Simone and her father is strained, both at home and in the classroom, and to top it all, Simone is in crisis with Laura, her girlfriend. Fortunately, Virginia, her grandmother, moves in with them. However, at school, Dante adjusts quickly.
Country: Italy
Network: Rai Uno
Distribution: LS Distribution (Mediawan)
Kamikaze
Kamikaze is HBO Max's first Danish original series, a thriller, albeit highly infused with black humor, based on the Norwegian Erlend Loe's novel Muleum. In it we follow Julie (Marie Reuther), a fashion influencer who seems to have everything in her life. Shortly after turning 18, Julie receives an SMS from her father. Seconds later, her parents and her brother are killed in a plane crash in Uganda, leaving her alone in a large mansion. The young woman, to assume the great loss of her will begin a trip around the world (among other places she visits Seoul, London, Mexico and the desertSahara tea) to discover herself and find reasons to live for.
Country: Denmark
Network: HBO Max (SVOD)
Production Company: Profile Pictures
Mayor of Kingstown
Mayor of Kingstown is a drama set in a small Michigan town where the only industry left is federal, state and private prisons. The McLusky family has managed to build an empire in the incarceration business and is the broker of power between the police, criminals, prisoners, prison guards and politicians. Tackling issues of systemic racism, corruption, and inequality, the series offers a stark look at the McLuskys' attempt to bring order and justice to a city that lacks both. Jeremy Renner (Hawkeye) and Kyle Chandler (Bloodline) play brothers Mike and Mitch McLusky, who try to remain neutral despite the fact that there are people who don't appreciate the fact that their family has so much control over the city.
Country: United States
Network: Paramount + (SVOD)
Production Company: 101 Studios / Bosque Ranch Productions / MTV Studios
Yellowjackets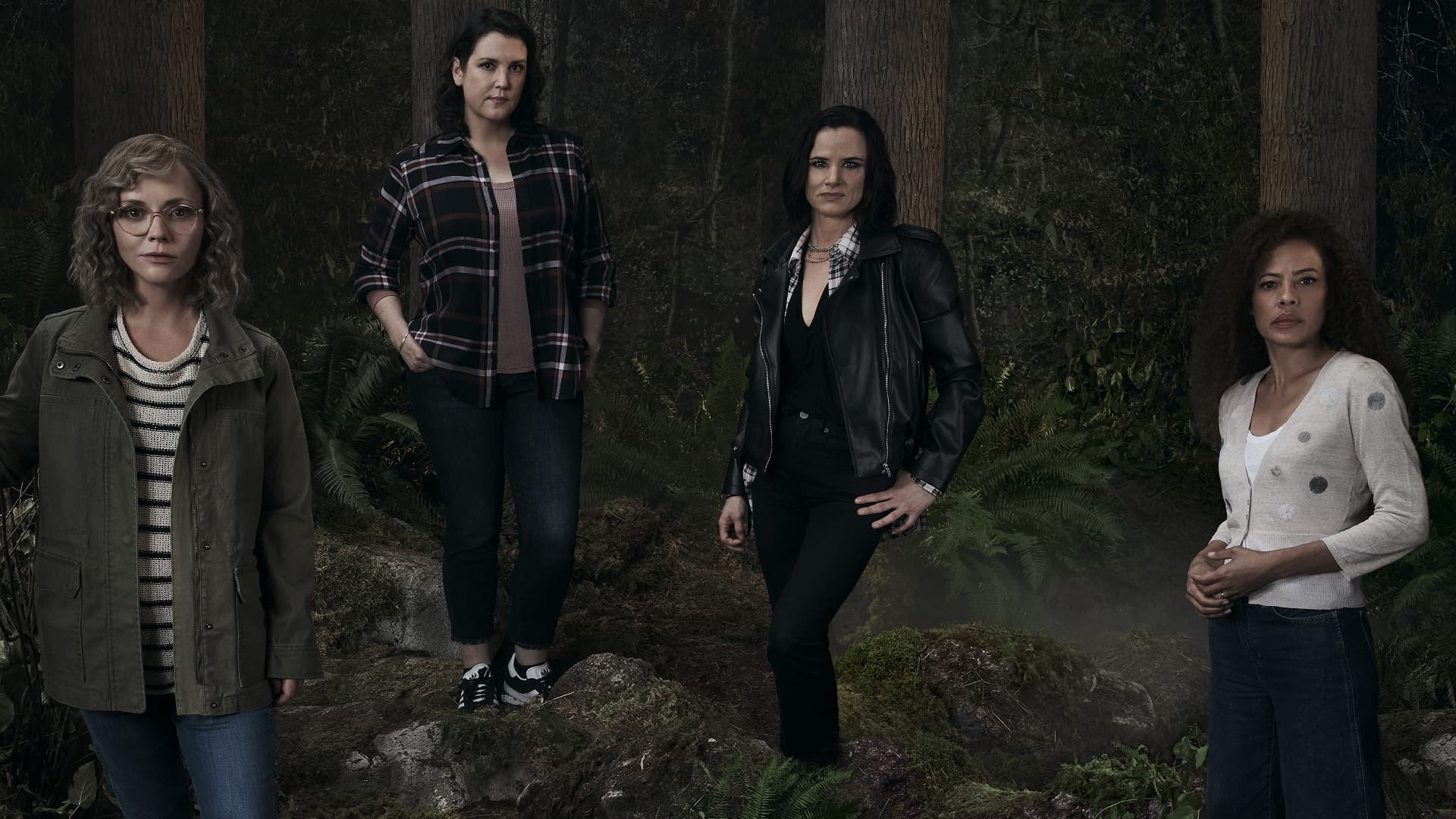 Yellowjackets is a thriller that follows the story of four women named Taissa (Tawny Cypress, The Blacklist), Shauna (Melanie Lynskey, Togetherness), Natalie (Juliette Lewis, Secrets and Lies) and Misty (Christina Ricci, Z: The Beginning of Everything) who were the sole survivors of a tragic plane crash in a remote forest in Ontario. All of them were members of a youth women's soccer team. 25 years later, each one has followed her life and no one wants to talk about what happened in that accident. But there are secrets that cannot be kept forever. While some try to settle outstanding accounts, others will pretend nothing has ever happened. The series has been created by Ashley Lyle and Bart Nickerson (Narcos).
Country: United States
Network: Showtime
Production Company: Creative Engine Entertainment / Entertainment One Television
Christmas Flow
Christmas Flow is a romantic Christmas comedy set in Paris. The main couple are a journalist (Shirine Boutella) and a rapper (Tayc), opposed in everything but united by the magic of Christmas. Marcus is known for his controversial and misogynistic lyrics and his representative advises him to compose a Christmas theme to calm public opinion. On her side, Lila is a feminist journalist who fights against all kinds of discrimination. The two meet casually at a police station.
Country France
Network: Netflix (SVOD)
Production Company: Netflix / Next Episode
Distribution: Netflix
DikDek – Painajainen majatalossa
DikDek – Painajainen majatalossa (DikDek – A Nightmare at the Inn) is a family comedy based on the popular DikDek book series by Juha Vuorinen. In the series, Tapsa Mäkilä (Hannu-Pekka Björkman), a former private detective, stops investigating and starts running an inn together with his wife Anna (Malla Malmivaara). The series has a black and absurd humor and, in each episode permanent residents and other episodic appear who, among other things, are faced with organizing robberies, forbidden loves, ghost appearances, occasional events, dance rehearsals and hostage situations. The rest of the permanent cast is made up of Jarkko Lahti and Max Ovaska, who play the butler Kurre and the captivating writer Ruben. Guest stars on the series' various episodes include Leena Uotila, Martti Lemmalo, Tommi Korpela, Mari Perankoski, and Janne Reinikainen.
Country: Finland
Network: C More (SVOD)
Production Company: Dictator Films
Matsya Kaand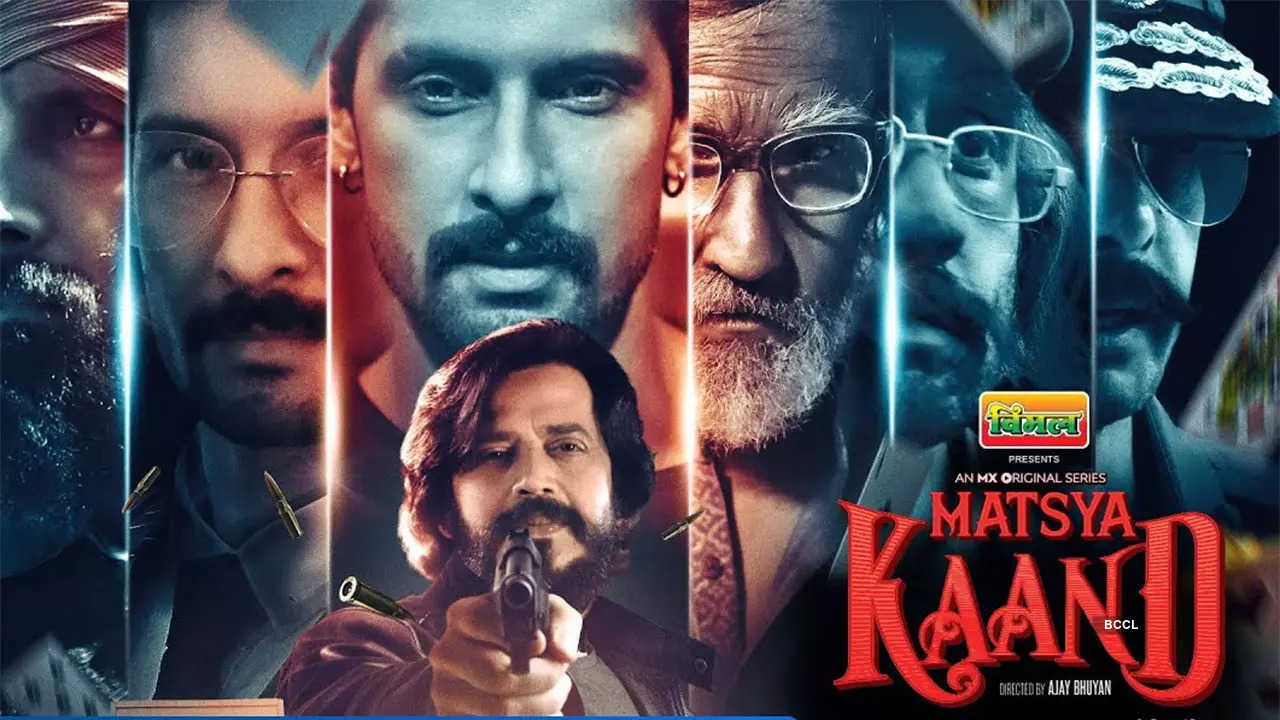 Matsya Kand (Matsya Scandal) is an 11-episode series that tells the story of an honorable swindler: Matsya Thada (Ravii Dubey) who executes his crimes with intelligence and charm instead of using physical force on him. Known for having accomplished the largest and unique crimes in the country, he always manages to escape the Police as he goes from one scam to another. Fate throws him a new challenge when commissioner Tejraj Singh (Ravi Kishan) is in charge of capturing him and he wants to do it at any cost. Singh is a cunning, ruthless and attentive cop whose greatest strength is that he can think like thieves and con artists and has no problem changing the rules to justify the end. An endless chase ensues between them, with Matsya challenging Commissioner Tejraj to catch him, making for an entertaining game for both of them.
Country: India
Network: MXPlayer (SVOD)
Production Company: Banijay Asia
Cowboy Bebop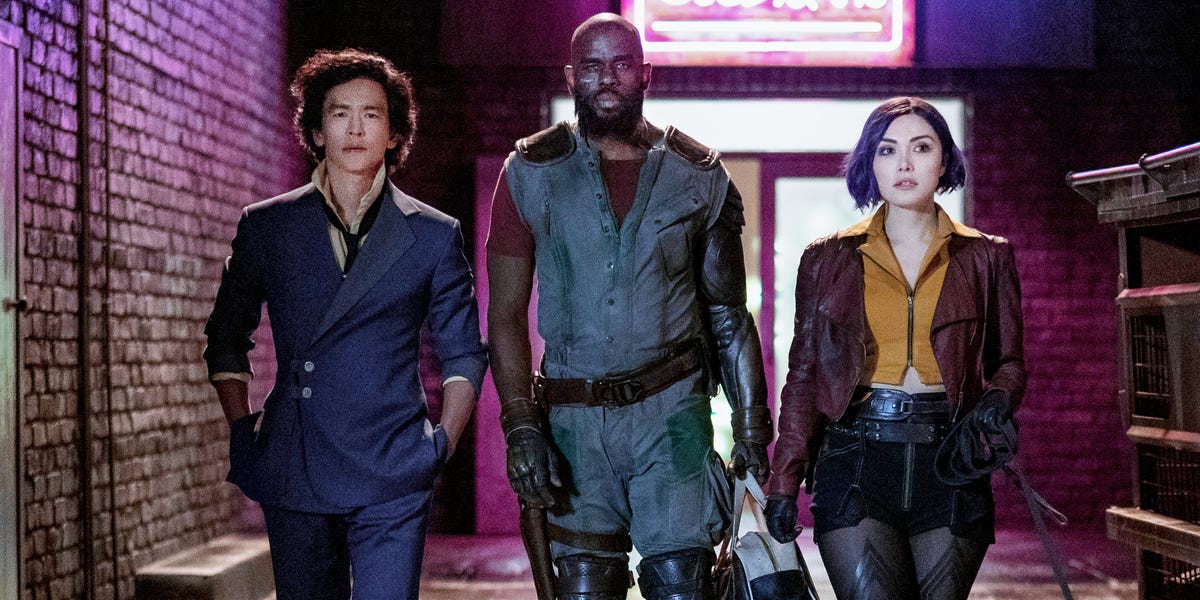 Cowboy Bebop is a live-action adaptation of the 1998 cult anime of the same name. This Western-style series with a futuristic setting follows an anarchic group of bounty hunters who travel the galaxy trying to capture the most dangerous criminals and grab the most precious loot. JohnCho (Star Trek and The Exorcist) plays protagonist Spike Spiegel, and alongside him is Mustafa Shakir (Luke Cage and The Deuce) as Jet Black and Daniella Pineda (The Detour) as Faye Valentine.
Country: United States
Network: Netflix (SVOD)
Production Company: Midnight Radio / Sunrise / Tomorrow Studios
Jiok
Jiok (Hell), known internationally as Hellbound, is a Korean horror series offered on Netflix. The story revolves around a sudden supernatural event facing humanity, in which people hear predictions about when they will die. When that moment comes, an angel of death appears in front of them and kills them, dragging them from earth to hell.
Country: South Korea
Network: Netflix (SVOD)
Production Company: Climax Studio
The Wheel of Time
The Wheel of Time is the long-awaited television adaptation of the popular fantasy saga, written by American James Oliver Rigney Jr. under the pseudonym Robert Jordan, which has more than 90 million books sold since publication from its first volume, entitled The Eye of the World, in 1990. Set in a vast and epic world where magic exists and only a few women can access it, the story follows Moiraine, member from an incredibly powerful women's organization called Aes Sedai, when she arrives in the small town of Dos Ríos. There she embarks on a dangerous journey with five young men, one of whom has been prophesied as the Dragon Reborn, who will save or destroy humanity.
Country: United States
Network: Amazon Prime Video (SVOD)
Production Company: Amazon Studios / Sony Pictures Television
Blanca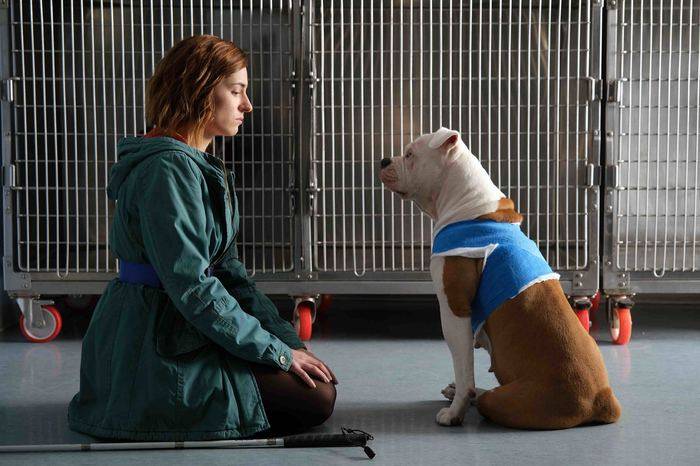 Blanca (the protagonist's name) is a six-part crime series, adapted from the novels by Patrizia Rinaldi. The fiction stars Blanca Ferrando (Maria Chiara Giannetta), a young woman who lost her sight at the age of 12 and who finally manages to realize her dream of becoming a police adviser. Radiant and full of life, she arrives at the Genoa police station and has to face the distrust of everyone: the indolent and cynical Inspector Bacigalupo (Enzo Paci), her lawyer uncle Alberto (Antonio Zavatteri), who would like to protect her, and the Inspector Liguori (Giuseppe Zeno), a man full of charm to whom she is attracted. Always accompanied by her faithful assistant, her dog Linnaeus hers, Blanca endures and shows that she can make a valuable contribution to research. Her "look" is precious because the sight of her can often be distracting, but her tone of voice never lies.
Country: Italy
Network: Rai Uno
Production Company: Lux Vide S.p.A
Quanto mais Vida, Melhor
Quanto Mais Vida, Melhor (The more life, the better) is a soap opera whose plot is developed from a plane crash. Four totally different people – a soccer player, a fashionable businesswoman, a surgeon doctor and a pole dance dancer – whose paths cross in a radical way, manage to save themselves in the tragedy, but come face to face with death, personified in the form of a beautiful and exuberant woman, who gives them a warning: one of them is going to die permanently in a year. Without knowing who of them it will be, and despite belonging to totally different universes, the four of them realize that their stories have been intertwined for a long time and decide to take advantage of life while it lasts.
Country: Brazil
Network: Balloon
Production Company: Central Globo de Produção
Amar profundo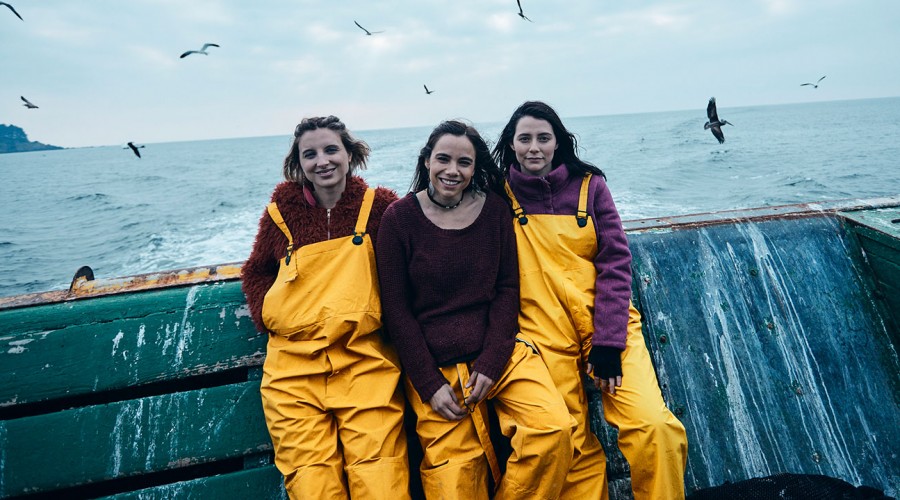 Amar Profundo is a telenovela that revolves around Tamara Contreras, a single mother who returns to the cove where she grew up to take over the fishing business of her late father. With the help of her mother Elvira and her sisters Jeimy and Ramona, she has to face the debts left by him in a world where she dominates machismo. In her new challenge, the protagonist ends up falling in love with Fabián Bravo, her main rival. The series addresses topics such as ecology and equal pay between men and women.
Country: Chile
Network: MEGA
Production Company: DDRio Television / MEGA
Nu Xin Li Shi
Nu Xin Li Shi (The Psychologist) is a series based on the novel by Bi Shumin that aims to highlight the real problems that revolve around mental health today, told from the perspective of a psychologist. Due to an incident that led to a suicide, psychologist He Dun faces a career crisis. Depressed, she decides to go out to eat with her best friend Tang Xiaoxi and there they meet Qian Kaiyi and Fu Jiahui. Kaiyi is the host of a radio show that talks about emotional psychology and, at their insistence, they manage to convince He Dun to collaborate with him on the show. As the radio show progresses, it grows in popularity and He Dun's counseling clinic becomes more crowded by the day. In the process they both begin to develop feelings for each other.
Country: China
Network:Youku
Production Company: Yu Le Le Media
Hawkeye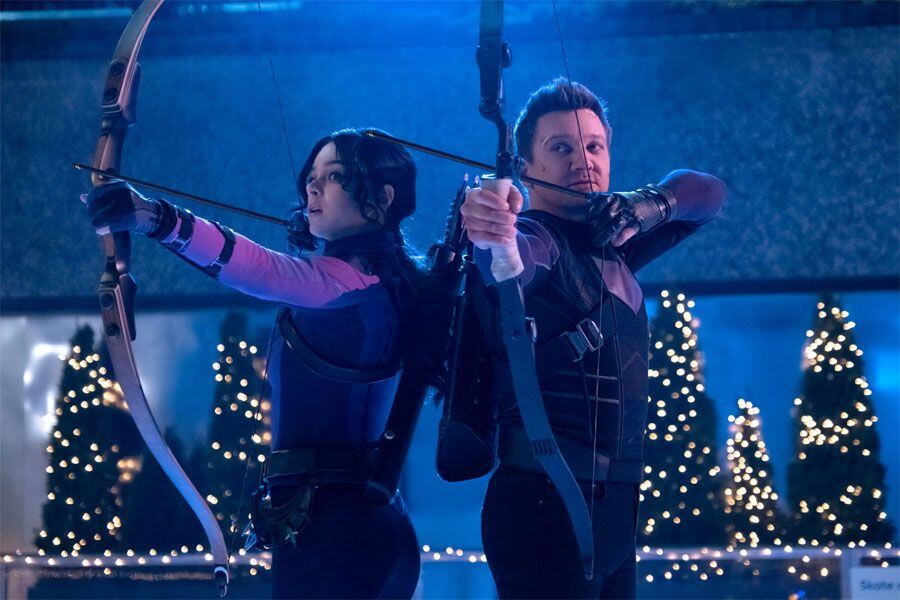 Hawkeye (Hawkeye) is a series based on the superhero of the same name from the Marvel comics. The story centers on Kate Bishop (Hailee Steinfeld, Dickinson), a young archery expert and member of the Young Avengers who takes over from the original Hawkeye, Clint Barton (Jeremy Renner, The Avengers), her teacher, presumed deceased. However, Barton comes back to life and returns under the new alias of Ronin. Jonathan Igla (Bridgerton) is the main screenwriter and showrunner of this fiction in which the actresses Florence Pugh (Black Widow) and Vera Farmiga (When They See Us and Bates Motel) also participate.
Country: United States
Network: Disney + (SVOD)
Production Company: Marvel Studios
True Story
True Story is a seven-part limited series created by Eric Newman (Narcos) and starring Kevin Hart and Wesley Snipes. The action suspense drama centers on Kid (Kevin Hart), a world-famous comedian who deals with the aftermath of a night out in his hometown of Philadelphia with his wayward older brother Carlton (Wesley Snipes). Things get so complicated that they threaten to destroy everything he had built. Desperately, he searches for an escape when it all becomes a matter of life and death.
Country: United States
Network: Netflix (SVOD)
Production Company: Grand Electric / HartBeat Productions
Nisser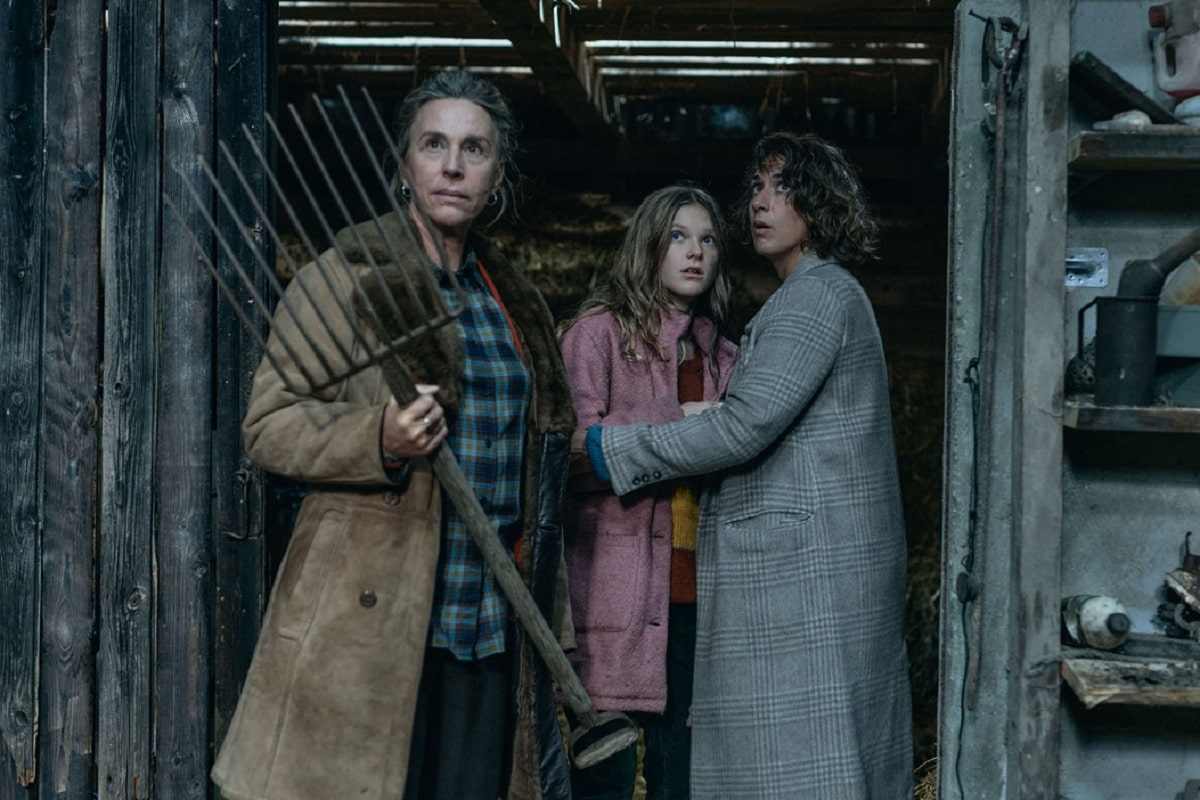 Nisser (Elves) is a Christmas series that combines horror and fantasy. In it we follow a family who, hoping to reconnect over Christmas, travels to a remote Danish island. Here, however, they soon discover that the island is ruled by residents who live in a strong religious community in cohesion with dangerous creatures in the forest, who happen to be elves. But they are not the typical lovable elves that movies show, they are real and bloodthirsty elves that inspired the popular tales and myths that we all know. When the youngest of the family, Josefine (Sonja Steen) finds an injured elf baby, she takes him home to heal him. Although her gesture is of good will, she inadvertently breaks the balance and causes disastrous consequences for the place and its inhabitants. The act of the teenager causes the other elves to attack all the humans in the area.
Country: Denmark
Network: Netflix (SVOD)
Production Company: Miso Film
The Box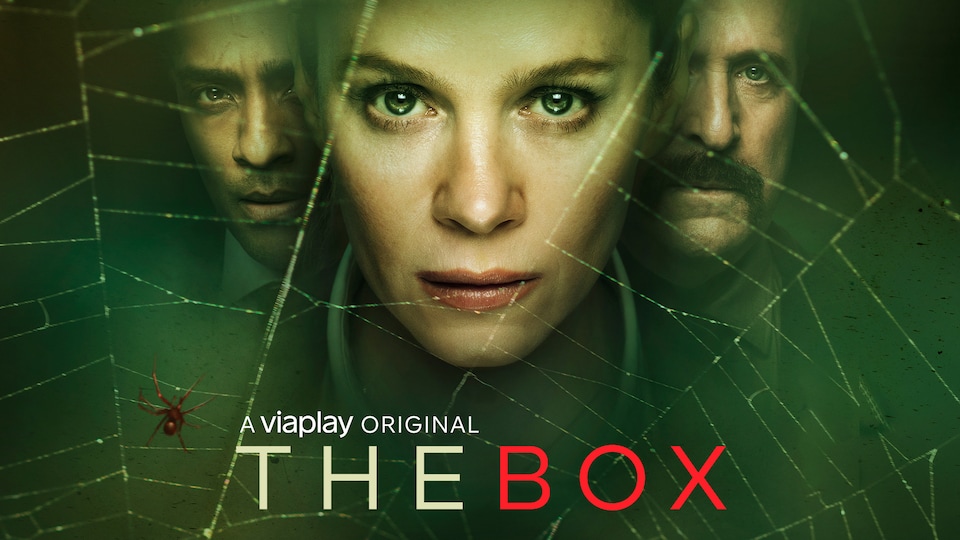 The Box is a supernatural thriller shot in English in which International Emmy winner Anna Friel (Marcella) plays Detective Sharon Pici of the Kansas Police Department. During an investigation, a woman suspected of a crime dies under strange circumstances in the interrogation room while the inspector has gone to get coffee. Her partner, Lovell (Alexander Karim) blames her, but something is wrong, inexplicable things happen at the police station. The events seem to overtake Pici, who does not know what is true or false and she is locked in a room from which she cannot escape; transforming the series into a supernatural nightmare.
Country: Sweden
Network: Viaplay (SVOD)
Production Company: Nice Drama
Venga Juan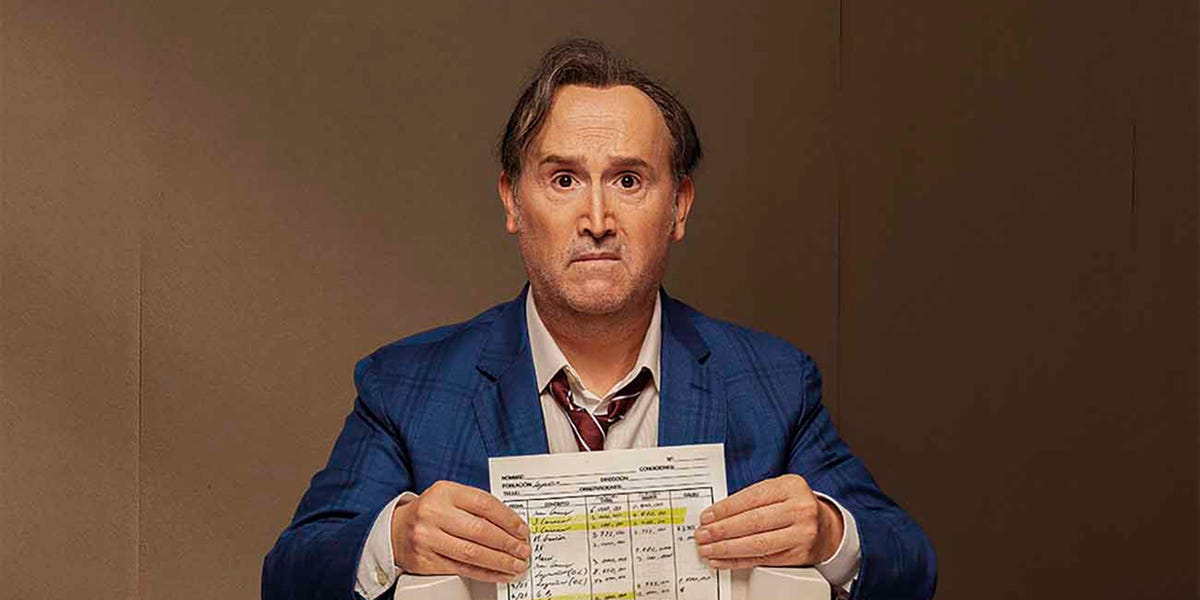 Venga Juan is the continuation of Vota Juan (2019) and Vamos Juan (2020) series that follow the political rise of Juan Carrasco, played by Javier Cámara (The Young Pope). In this third installment, Juan has reached the highest peak of his career. Thanks to the revolving doors, he has a spectacular office, he has lost ten kilos and, above all, he has hair. In the politician's new life there is room for many things, but not for his wife Paula (Yaël Belicha), his daughter Eva (Esty Quesada) and his former press officer, Macarena (María Pujalte). Everything falls apart when the only thing that nobody can ever get rid of reappears in his life: Logroño. Some papers that involve him in a plot of municipal corruption mark the starting gun to avoid his entry into prison. A frantic flight to erase his past in Logroño … and, along the way, realize that what is missing is his present.
Country: Spain
Network: HBO Max (SVOD)
Production company: 100 bullets / WarnerMedia
Koskinen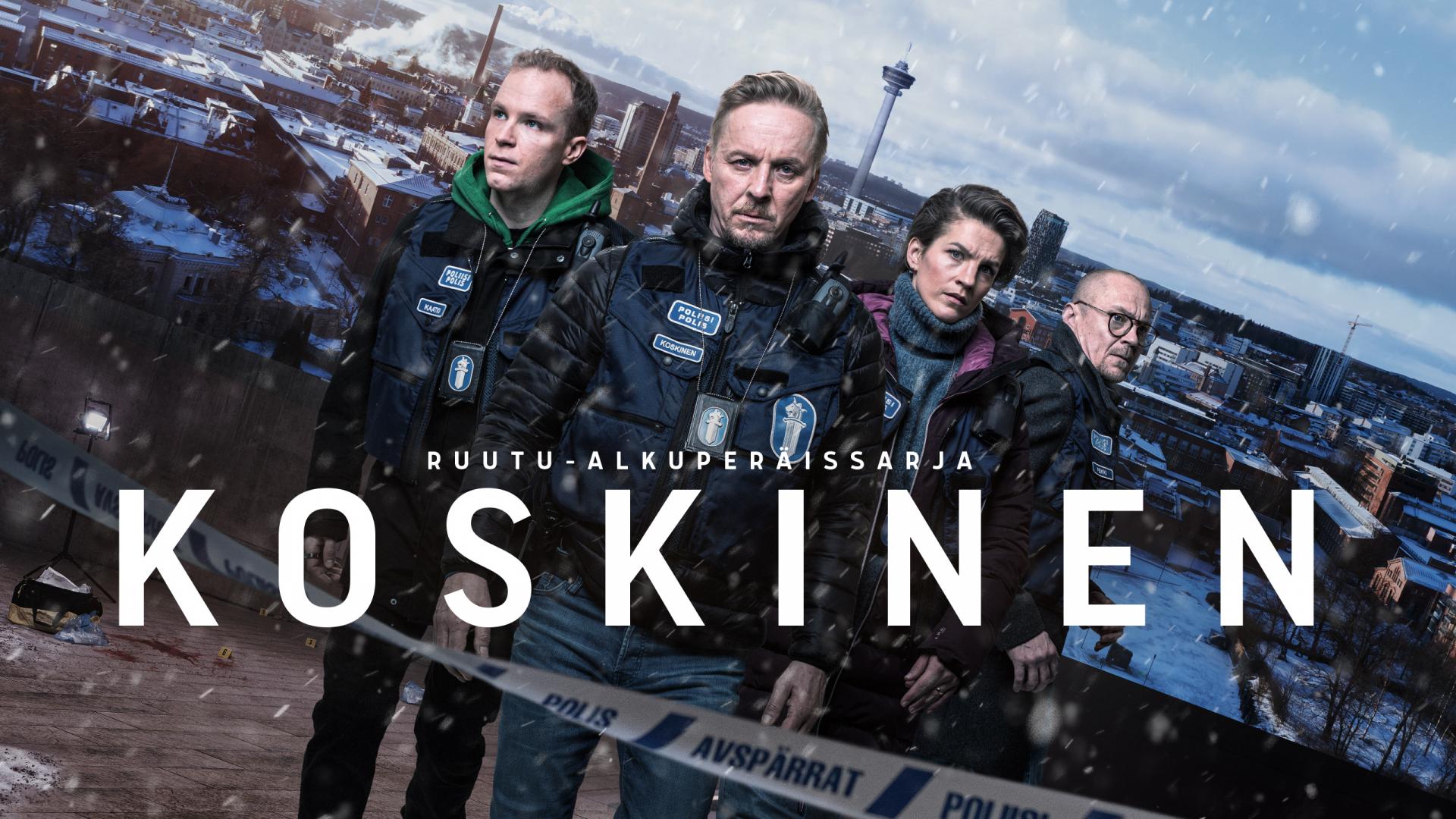 Koskinen (Surname of the protagonist) is the adaptation of the book series of the same name created by Seppo Jokinen that follows the Violent Crimes Unit of the Tampere Police. The series follows Inspector Sakari Koskinen (Eero Aho) and his team (comprised of a chronically tired mother of three, a womanizer and a soccer fan) as they take on, among other things, a serial killer, to a botched jewelry store robbery, multiple murders in a mental hospital, arson and homicides connected to a gang of drug dealers. The protagonist tries to find balance in his private life.
Country: Finland
Network: Ruutu + (SVOD)
Production Company: Aito Media (Lagardère Studios)
Distribution: LS Distribution (Mediawan)
NOOD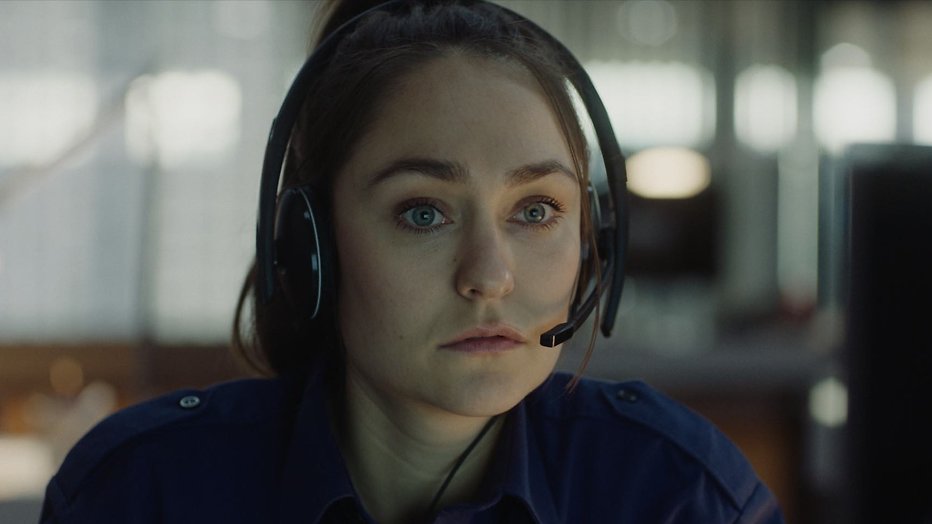 NOOD (Urgency) is a drama series that narrates the cases of four operators who work in an emergency call center, the well-known number 112. For Lieke (Melody Klaver), Bilal (Mohammed Elouardani), Joyce (Jenny Mijnhijmer) and Boudewijn (Joris Smit), each conversation is a battle against time. This Pupkin Film and BNNVARA co-production consists of 12 chapters, each telling a separate story written by a different young screenwriter.
Country: Netherlands
Network: NPO1
Production Company: BNNVARA / Pupkin Film (Newen)