The consultancy firm chose 37 fiction premieres that stood out during the months of July and August 2021.
The television consultancy Teleformat selected 37 fiction premieres that stood out during July and August.
The list is made up of titles that, due to ratings, impact or originality, stood out both in their local markets and internationally.
On this occasion, in addition to the classic appearances of content from the US, the United Kingdom or various countries in Asia and Europe, series from Mexico, Colombia, Brazil, Chile and Argentina also stand out.
Here are the 37 fiction premieres that marked July and August:
Young Royals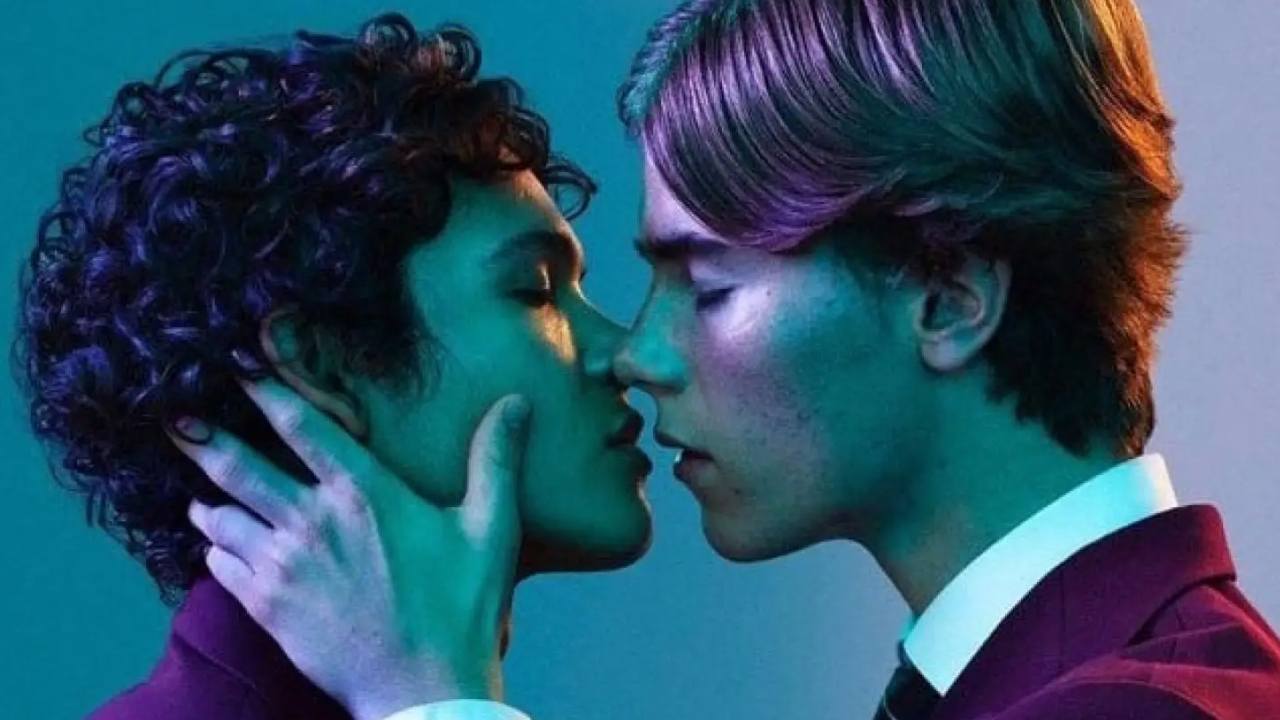 Young Royals is a six-part Swedish drama series that revolves around a group of privileged teenagers going to a prestigious boarding school and trying to find their way in life. When Prince Wilhelm (a troubled young man) arrives at boarding school, he finally has a chance to discover himself. The prince begins to dream of a future full of freedom and unconditional love, far from royal obligations. Suddenly, however, he becomes next in line to the throne and his dilemma worsens: love or duty.
Country: Sweden
Network: Netflix (SVOD)
Production Company: Nexiko
Distribution: Netflix
Fear Street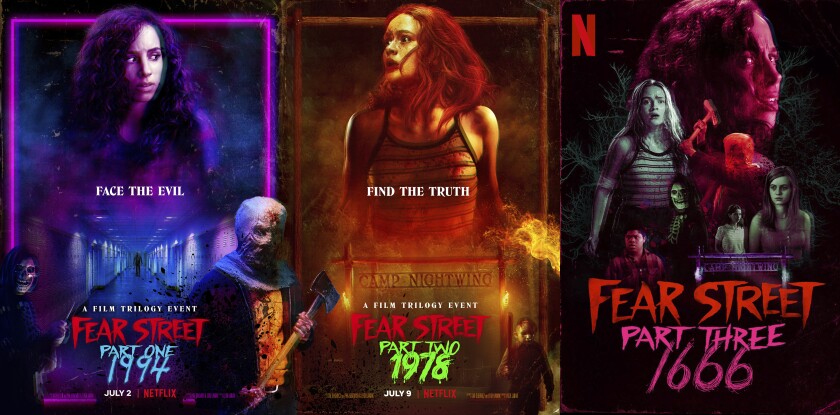 Fear Street is a horror trilogy based on the eponymous teen literary saga by R. L. Stine, who also wrote the popular Goosebumps book series. In 1994, a group of teenagers discover that the terrifying events that have haunted their city for generations may be connected and that they themselves may become the next victims.
Country: United States
Network: Netflix (SVOD)
Production Company: Chernin Entertainment
Tokyo MER
Tokyo MER (Tokyo Mobile Emergency Room) is a 10-episode drama series that focuses on a mobile medical unit created by the Tokyo Government to be able to attend to emergency cases at the scene of the event (accidents, disasters, etc.). The team is made up of seven professionals (doctors, nurses, engineers, etc.) who work under the command of Dr. Kota Kitami (Ryohei Suzuki), ready to do anything to save lives.
Country: Japan
Network: TBS
Production Company: TBS
La desalmada
La desalmada is a local adaptation of the telenovela La dama de Troya broadcast in Colombia by RCN in 2008. When she begins to believe in life again and gradually forget her ideas of revenge, Fernanda Linares (Livia Brito) falls in love with Rafael Toscano ( José Ron), a handsome young man who recently received his university degree. With him Fernanda manages to empathize and offers him the opportunity to love again. However, the protagonist discovers that her lover is the son of the man who raped her and killed her husband to steal their farm.
Country: Mexico
Network: Las estrellas
Production Company: RCN
Distribution: RCN International Sales
Ppalgang Gudu
Ppalgang Gudu (Red Shoes) is a serial that runs Monday through Friday. The protagonist is Hee Kyung (Choi Myoung Gil), a married woman who has a daughter, Kim Jem-ma (So Yi Hyun), and a sick son. Hee Kyung is reunited with her first love and decides to leave her family for him. Kim Jem-ma has a difficult time after her mother has left her and later her father is suddenly killed in a car accident. Kim Jem-ma suspects that someone was involved in the death of her father. Meanwhile, she decides to get revenge on her mother for what she has done to her family. On the other hand, Ki Seok (Park Yoon Jae) doesn't believe in love since his wife betrayed him. However, he is attracted to Kim Jem-ma.
Country: South Korea
Network: KBS2
Production Company: KBS / OH Story
Monsters at Work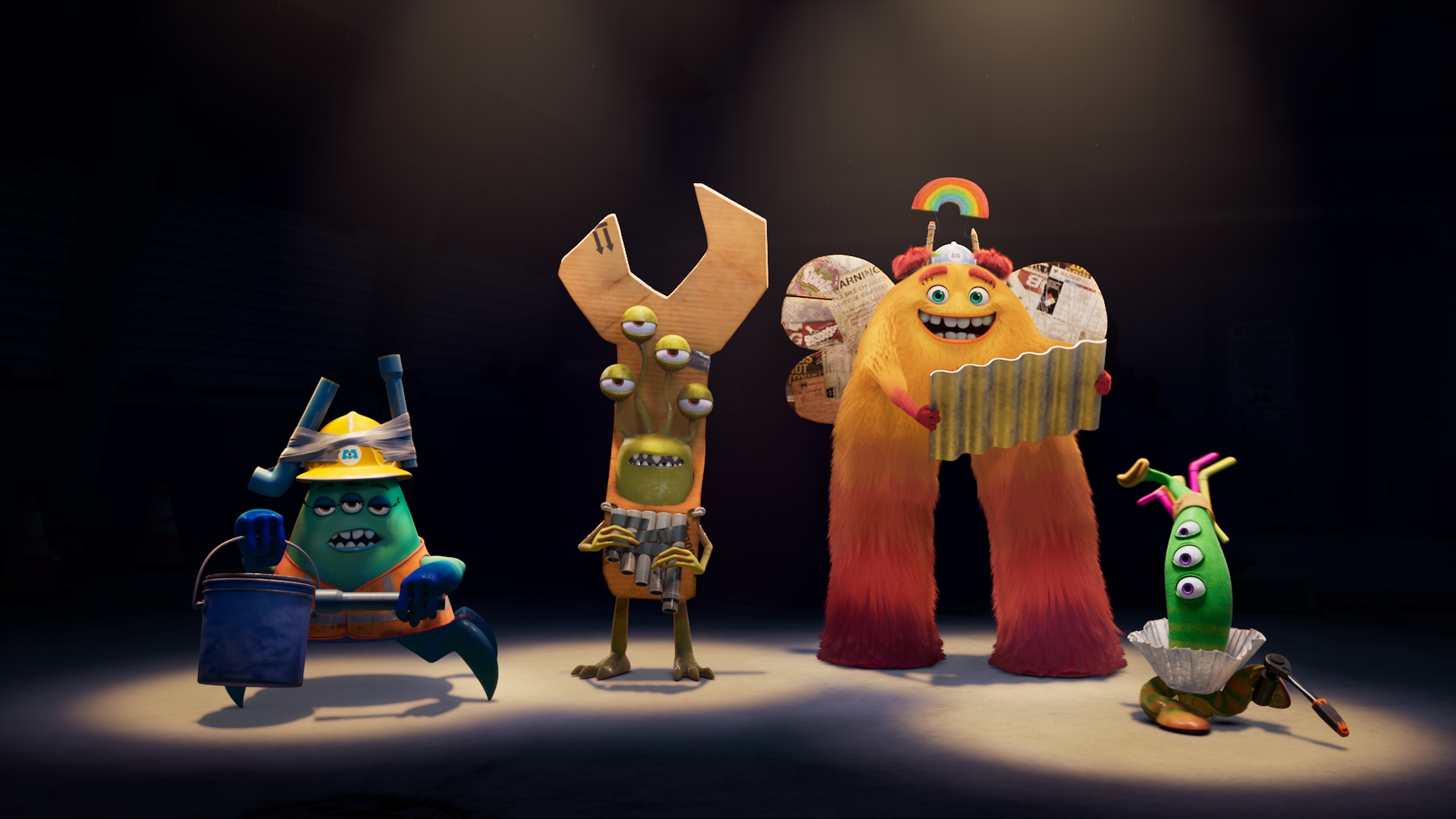 Monsters at Work is a television spin-off of the animated films Monsters, Inc. (2001) and Monsters University (2013) that is set just the day after the Monsters S.A. power plant. begins to harvest the laughter of children to provide electricity to the city of Monstropolis, as laughter generates ten times more energy than screams. The story follows Tylor Tuskmon, an eager young monster who graduated as the best of his class from Monsters University and who has always dreamed of becoming a Scarer, until he gets a job at Monsters Inc. and discovers that what he has to do is actually make the children laugh
Country: United States
Network: Disney+ (SVOD)
Production Company: Disney Television Animation
Gossip Girl (2021)
Gossip Girl is a 10-episode teen series that is the continuation of the homonymous series aired on The CW between 2007 and 2012, based on the books by Cecily von Ziegesar. Nine years after the original website went down, a new generation of teens from a New York private school breaks into Gossip Girl's social surveillance. The series addresses how much social media, and the New York landscape itself, have changed in these years.
Country: United States
Network: HBO Max (SVOD)
Production Company: Alloy Entertainment / CBS Television Studios / Fake Empire Productions
Leverage: Redemption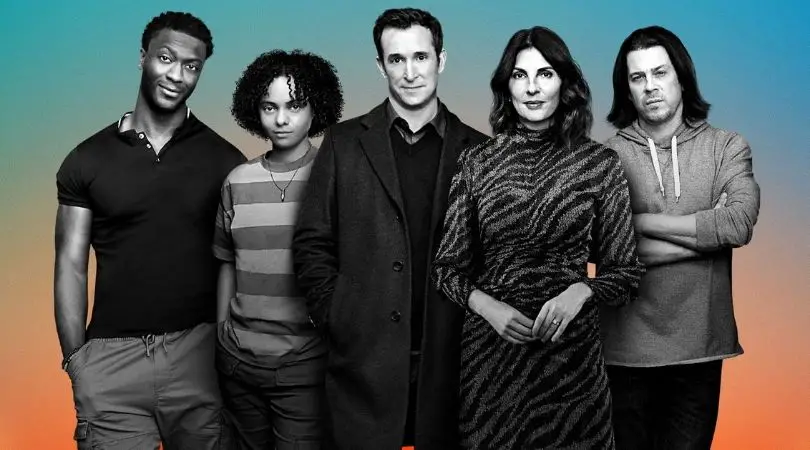 Leverage: Redemption is the long-awaited sequel to Leverage, an action series that aired for five seasons on the cable channel TNT (2008-12). The protagonists are a group of professional criminals, formerly associated, who are determined to rob the richest criminals in the world. Actress Gina Bellman reprises her role as Sophie Devereaux, a con artist with the ability to turn into anyone. Parker (Beth Riesgraf) is a robbery expert. Eliot Spencer (Christian Kane) is a combat specialist and Alec Hardison (Aldis Hodge) is a professional hacker. The team is joined by Harry Wilson (Noah Wyle, The Librarians), a lawyer seeking redemption, and Breanna Casey (Aleyse Shannon, Charmed), a computer and robotics expert.
Country: United States
Network: IMDb TV (VOD)
Production Company: Amazon Studios / Electric Entertainment
The White Lotus
The White Lotus is a social satire set in an exclusive tropical resort. The plot follows various guests of this heavenly hotel and their employees over the span of a week. Although it may seem like a short time, in seven days anything can happen. Among the employees is Armond, a fussy manager who, after a sudden trauma, initiates a dramatic spiral fall. Belinda is the other employee who experiences a roller coaster of emotions because of a client. Guests are made up of the Mossbacher family: Nicole, a successful executive; her husband Mark, who is dealing with an embarrassing health crisis; her adolescent son, her Quinn, a gamer with no social gifts; and her daughter Olivia who travels with her friend Paula. They all end up getting involved with other guests, like the intrusive Mother Kitty or the handsome Shane Patton.
Country: United States
Network: HBO
Production Company: Rip Cord Productions
Lie with Me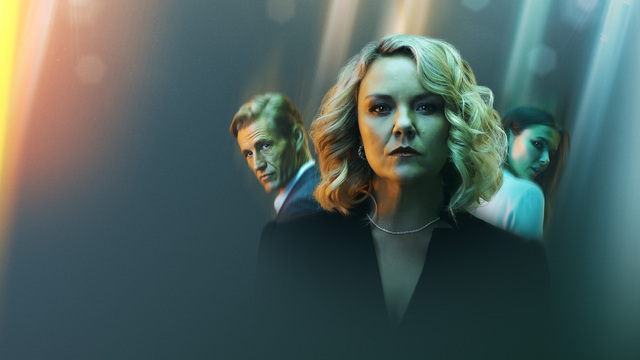 Lie with Me is a four-episode miniseries that combines family drama and suspense and follows the story of Anna and Jake's marriage after infidelity shakes its foundations. Hoping for a new life, the couple move with their two children from the UK to Australia. There they hire a young local babysitter, Becky, who turns out not to be as innocent as she seems. The union of these three characters brings deadly consequences.
Country: UK
Channel: Channel 5
Production Company: Fremantle UK
Vencer el pasado
Vencer el pasado is the third installment of the Vencer franchise after the first titles Vencer el miedo and Vencer el desamor. The telenovela tells a new story with a social conscience, which revolves around four Mexican women of different ages and social classes who learn to live in the digital age.
Country: Mexico
Network: Las estrellas
Production Company: Televisa
Dr. Death
Dr. Death is a limited series based on the popular true crime podcast of the same name, inspired by the chilling true story of Dr. Christopher Duntsch, a star of the Dallas medical community. The charismatic and ostensibly brilliant Dr. Duntsch achieved great prominence due to his burgeoning neurosurgery practice. But everything suddenly changed when several patients, who entered his operating room for spinal surgeries, were permanently mutilated or even lost their lives. With the death toll on the rise, two fellow surgeons of the ruthless doctor and a young assistant district attorney attempt to stop the bleeding. The neurosurgeon, whose crimes happened while working in the Dallas area known as Fort Worth, was later dubbed Dr. Death.
Country: United States
Network: Peacock (SVOD)
Production Company: Escape Artists / Universal Cable Productions / Wondery
Schmigadoon!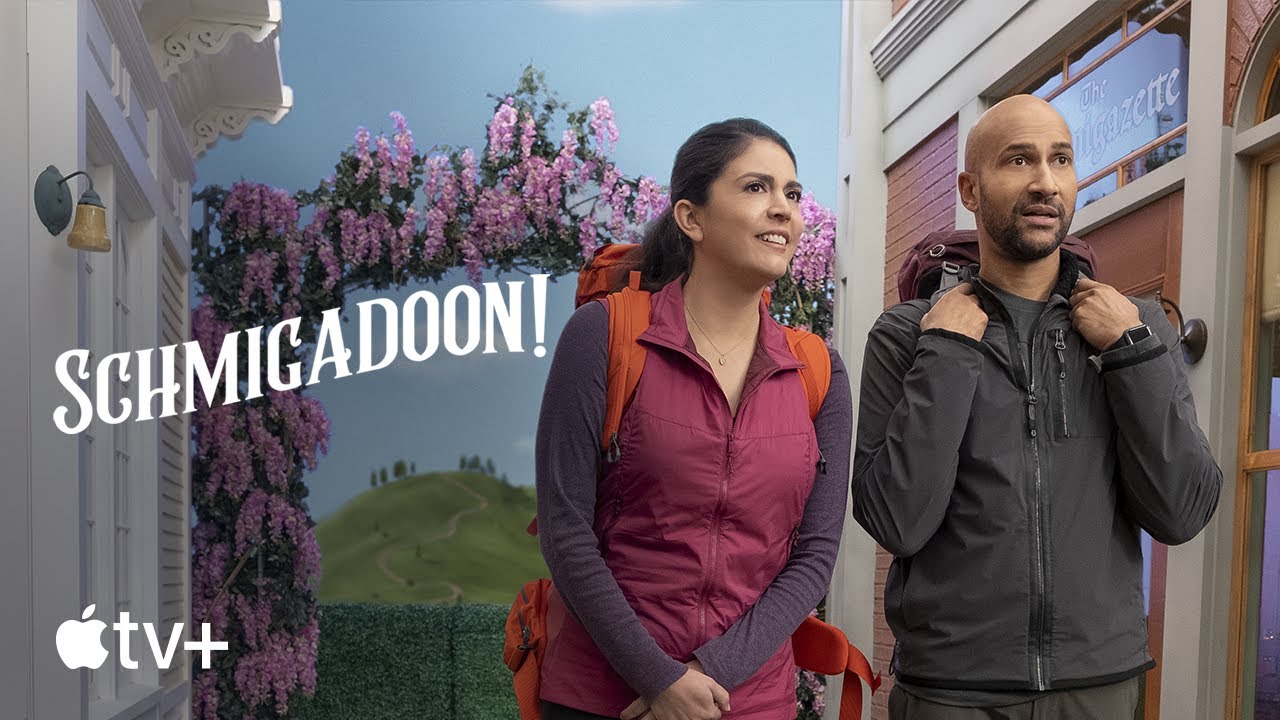 Schmigadoon! is a musical comedy that follows the story of Melissa (Cecily Strong, The Awesomes) and Josh (Keegan-Michael Key, Friends from College), a couple who start a backpacking trip in order to strengthen their relationship. But on their journey they discover a magical town whose inhabitants live as if they were in a musical from the 40s, the golden age of the genre. There they discover that they cannot leave until they find true love. Cinco Paul and Ken Daurio are the creators of this series directed by Barry Sonnenfeld (Men in Black) and produced by Lorne Michaels (Saturday Night Live).
Country: United States
Network: Apple TV + (SVOD)
Production Company: Broadway Video / Universal Television
Ni Shi Wo De Rong Yao
Ni Shi Wo De Rong Yao (You are my glory) is a romantic drama that revolves around reunion and love.ment of Qiao Jing Jing and Yu Tu, two former classmates. At that time Qiao Jing Jing was an ordinary girl in love with Yu Tu, and he, a brilliant student who did not feel the slightest interest in her. Now she is a famous actress, sponsored by a video game brand and he is a prestigious aeronautical engineer. The protagonist lacks video game skills and risks losing sponsorship, so she decides to hire video game expert Yu Tu as her coach. Love is served.
Country: China
Network: Tencent Video
Production Company: Honor of Kings / Tencent Penguin Pictures / Tencent Pictures / Xun Ling Film
El cártel de los Sapos: El origen
El cartel de los Sapos: El origen is a 60-episode drama-series that arises as a prequel to the telenovela El cartel, in turn based on the novel El cartel de los sapos, written by Andrés López, which addresses the disputes between the different Colombian mafia gangs of the 80s and 90s. In this new bet the story is set in Cali, during the 60s and 70s, and follows two brothers juggling to combine family, romance and the joint search for a burning ambition: to rule the drug industry in Colombia.
Country: Colombia
Network: Netflix (SVOD)
Production Company: Caracol Televisión
Distribution: Caracol Internacional
Ich und die Anderen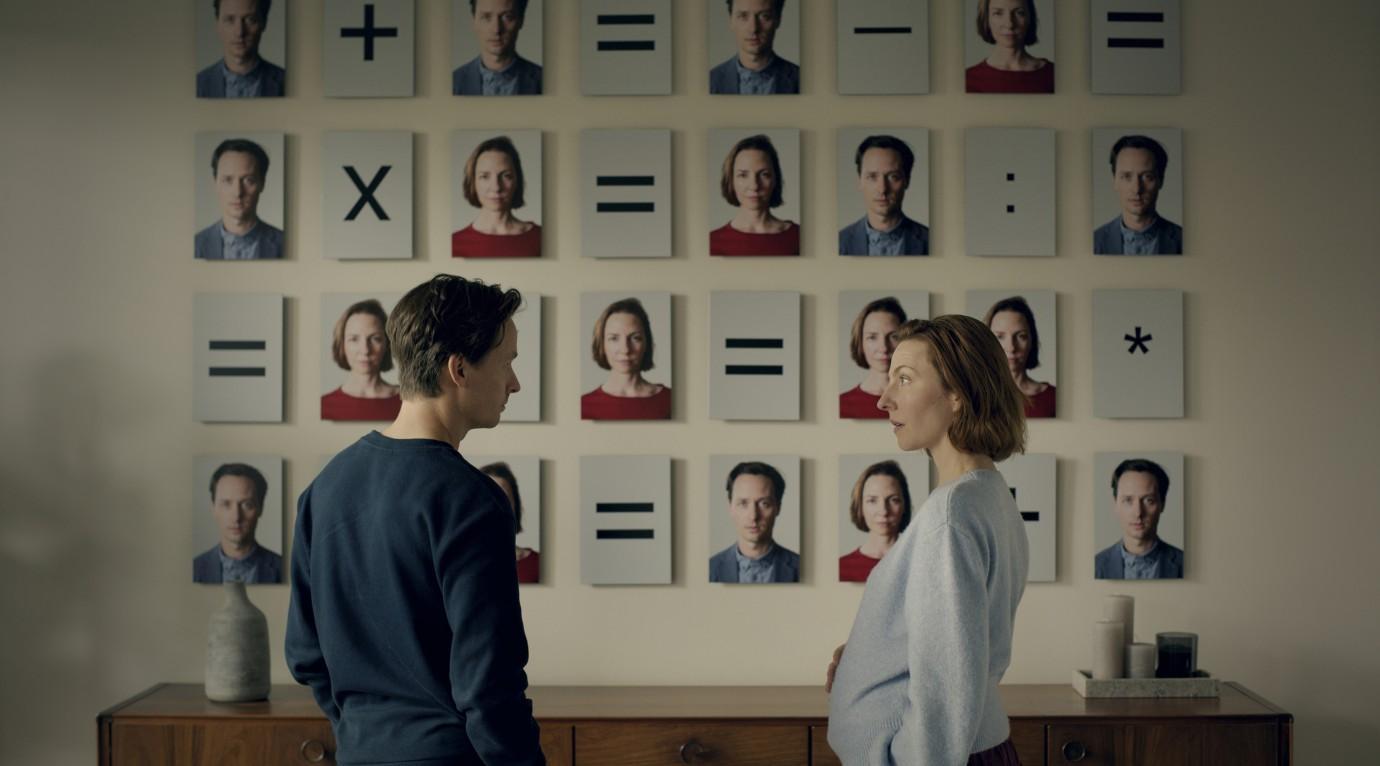 Ich und die Anderen (Me and the Others) is a six-episode dramedy that revolves around a man in permanent struggle with the world and with himself who is going through an existential crisis. Every day the protagonist has the opportunity to re-shuffle the cards of his personal circumstances. His wishes come true and people begin to behave according to these new rules dictated by him. But the focus of the series falls not so much on the behavior of others but on how the "I" changes when the environment changes suddenly.
Country: Germany
Network: Sky Atlantic
Production Company: Superfilm
Distribution: NBCUniversal Global Distribution
F*** you Very Very Much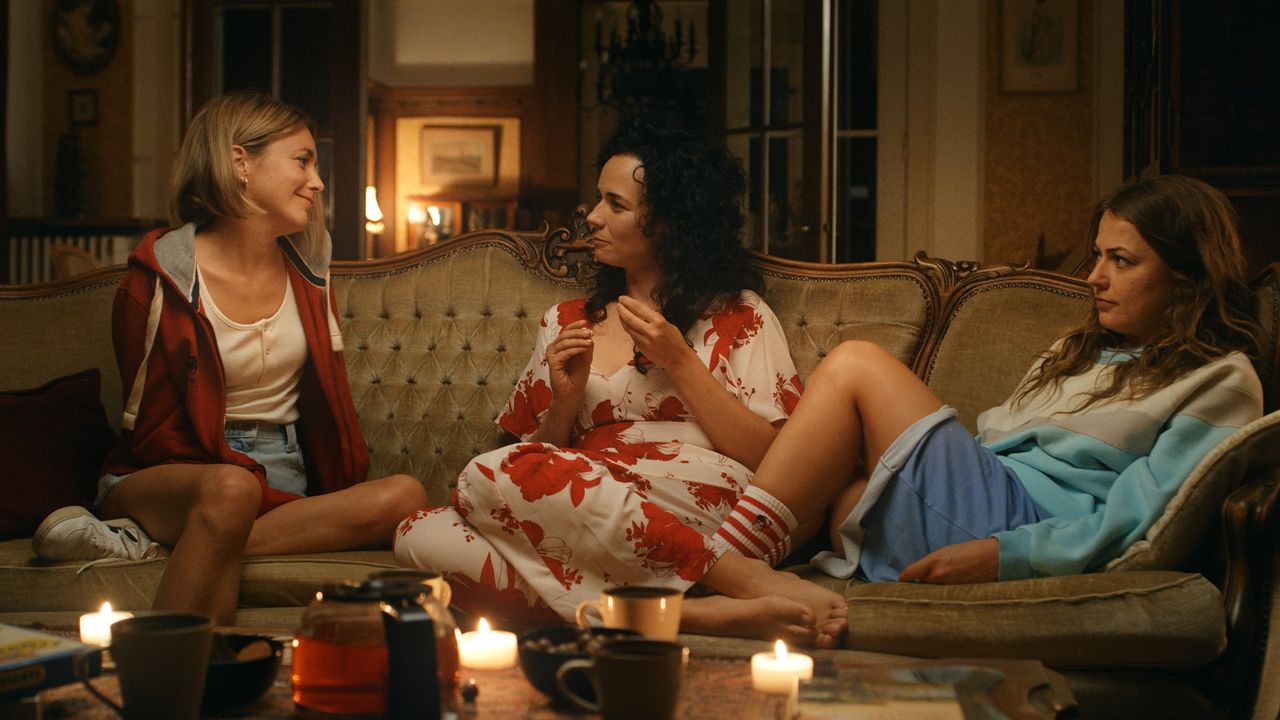 F *** you Very Very Much is a 10-part comedy-series that follows the adventures of An (Frances Lefebure), a thirty-year-old who suddenly decides to turn her banal life upside down. . She leaves her boyfriend after a seven-year relationship and resigns at her job. All of this to find herself, lead a carefree existence, party, and spend time with her friends Flo (Evelien Bosmans) and Violet (Daphne Wellens), whose lives are just as chaotic.
Country: Belgium
Network: Streamz (SVOD)
Producer: Caviar
Hit & Run
In the 10-episode Hit & Run mystery thriller series, a happily married man's life takes an unexpected turn when his wife is killed in a mysterious hit-and-run in the Israeli city of Tel Aviv. . Tour guide Segev Azulay (Lior Raz, Fauda), a former undercover agent, lives a happy life with his little daughter and his new American wife Danielle (Kaelen Ohm). When she is, she passes away the day she was to return to New York for a visit, Segev suspects that it was murder. Confused, he searches for those responsible, who have fled to the United States. With the help of Tali (Moran Rosenblatt), his Israeli police detective cousin, his old friend Ron (Gal Toren), and Naomi (Sanaa Lathan), an American ex-lover who is an investigative journalist, Segev uncovers disturbing truths about Danielle.
Country: United States
Network: Netflix (SVOD)
Production Company: Artists First / Mandeville Films
Distribution: Netflix
Mr. Corman
Mr. Corman (Mr. Corman) is a comedy-tinged drama in which Joseph Gordon-Levitt (Comrade Detective) plays Josh Corman, a musician whose career didn't quite take off and has ended up teaching elementary school students in a public school in the San Fernando Valley, Los Angeles. After his ex-fiancée Megan (Juno Temple, Ted Lasso) breaks up with him, Josh deals with loneliness and fear of being a bad person while sharing an apartment with his best friend, Victor (Arturo Castro, Flipped). The series tries to reflect a contemporary generation of thirty-somethings: rich with good intentions, poor full of student loans, no credit check loans same day as they were needed and yearnings to become true adults at some point before they die.
Country: United States
Network: Apple TV + (SVOD)
Production Company: A24
Navarasa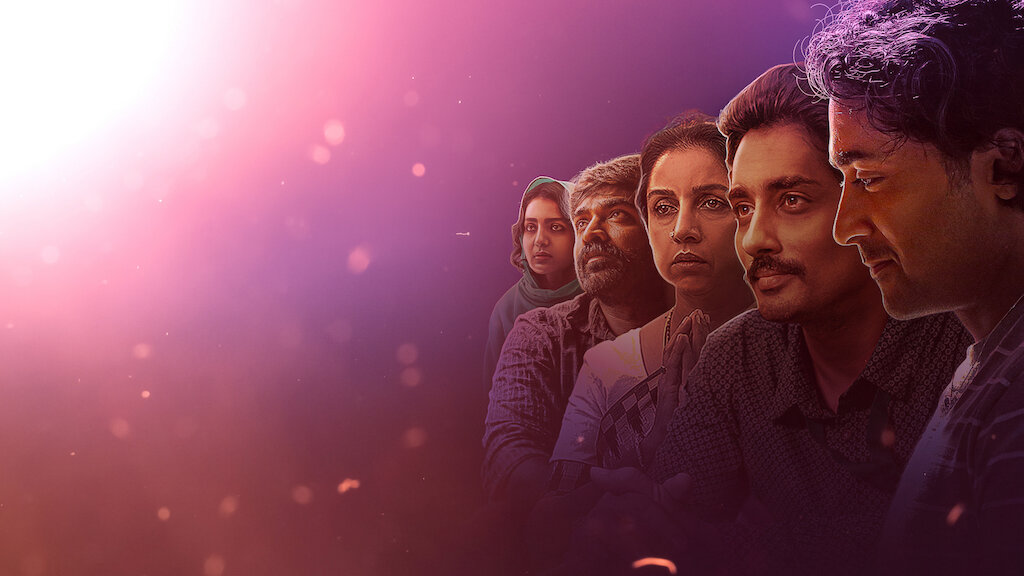 Navarasa (Nine Emotions) is an anthological series, produced by Mani Ratnam and Jayendra Panchapakesan, that tells nine original stories of different genres and with different actors who represent the main emotions identified in Hindu culture: shringara (love), hasya (laughter) , karuna (sadness), raudra (anger), veera (courage), bhayanaka (fear), bibhatsa (revulsion), adbutha (amazement) and shantha (peace). Nine critically acclaimed directors – Arvind Swami, Bejoy Nambiar, Gautham Vasudev Menon, Karthick Naren, Karthik Subbaraj, Priyadarshan, Rathindran Prasad, Sarjun, and Vasanth Sai lend their incredible insight and distinctive perspective on each rasa.
Country: India
Network: Netflix (SVOD)
Production Company: Madras Talkies
S.O.Z. Soldados o Zombies
S.O.Z. Soldiers or Zombies is a horror thriller that follows the character of Alonso Marroquín, a powerful drug dealer who escapes from prison. Meanwhile, an experiment in a military base with pigs infects and turns the Mexican special forces team that was looking for it into zombies with superhuman abilities, so the narco, his people and the United States Army will have to face the new threat. Sergio Peris-Mencheta (Snowfall), Fátima Molina (Who Killed Sara?) And Horacio García Rojas (Narcos: Mexico) are the main actors of this series created by Nicolás Entel and directed by Rigoberto Castañeda
Country: Mexico
Network: Amazon Prime Video (SVOD)
Production Company: Dynamo / Red Creek Productions
Nos Tempos do Imperador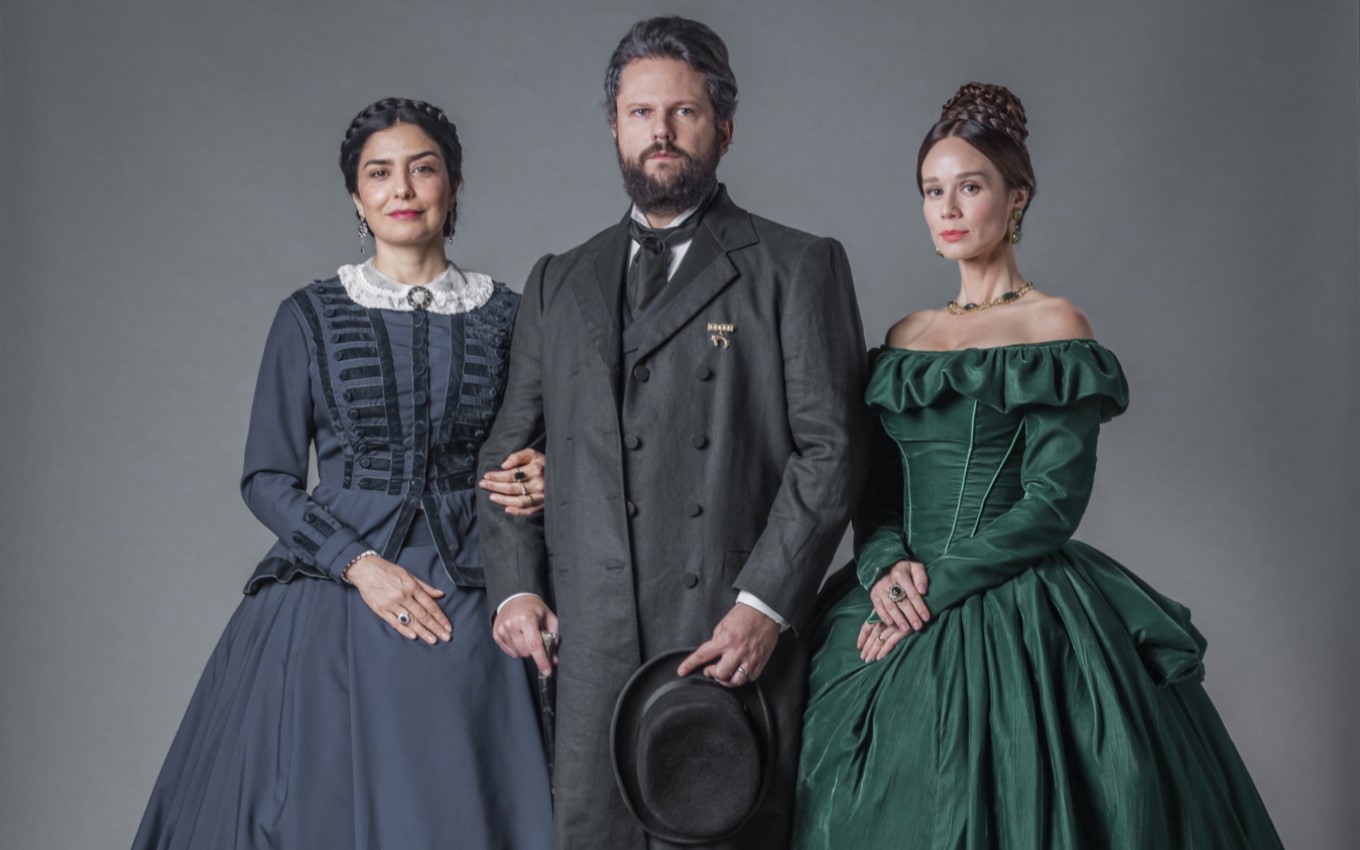 Nos Tempos do Imperador (In the Times of the Emperor) is a telenovela that begins in 1856, just over 30 years after the independence of Brazil. Set in Rio de Janeiro, the plot takes place in a very young country, which is still searching for its own identity. Throughout the different episodes, viewers meet important figures of the Brazilian monarchical period, such as Emperor Dom Pedro II (Selton Melo), his wife, Empress Thereza Cristina (Leticia Sabatella), and his lover Luísa, the Countess of Barral (Mariana Ximenes). And not only figures of the high nobility, but also other ordinary people such as Pillar (Gabriela Medvedovski), a young woman who decides to flee from the convent where she grew up to pursue her dream of becoming a doctor, a goal forbidden to women in that epoch. During her escape, Pillar meets Samuel (Michel Gomes), a slave who believes in integration between blacks and whites. Together they passionately fight for his ideals.
Country: Brazil
Network: Globo
Production Company: Globo Filmes
Pobre novio
Pobre novio is a telenovela based on a real case from the 1940s that revolves around Santiago García, a man who is left standing at the altar by his girlfriend. The case acquires such an impact on social networks that businessman Eduardo Santander comes up with the idea of raffling the protagonist as a husband, becoming, overnight, the most desired man in the country.
Country: Chile
Network: MEGA
Production Company: Chilefilms / MEGA
Distribution: Mega Global Entertainment / WarnerMedia Direct
Reservation Dogs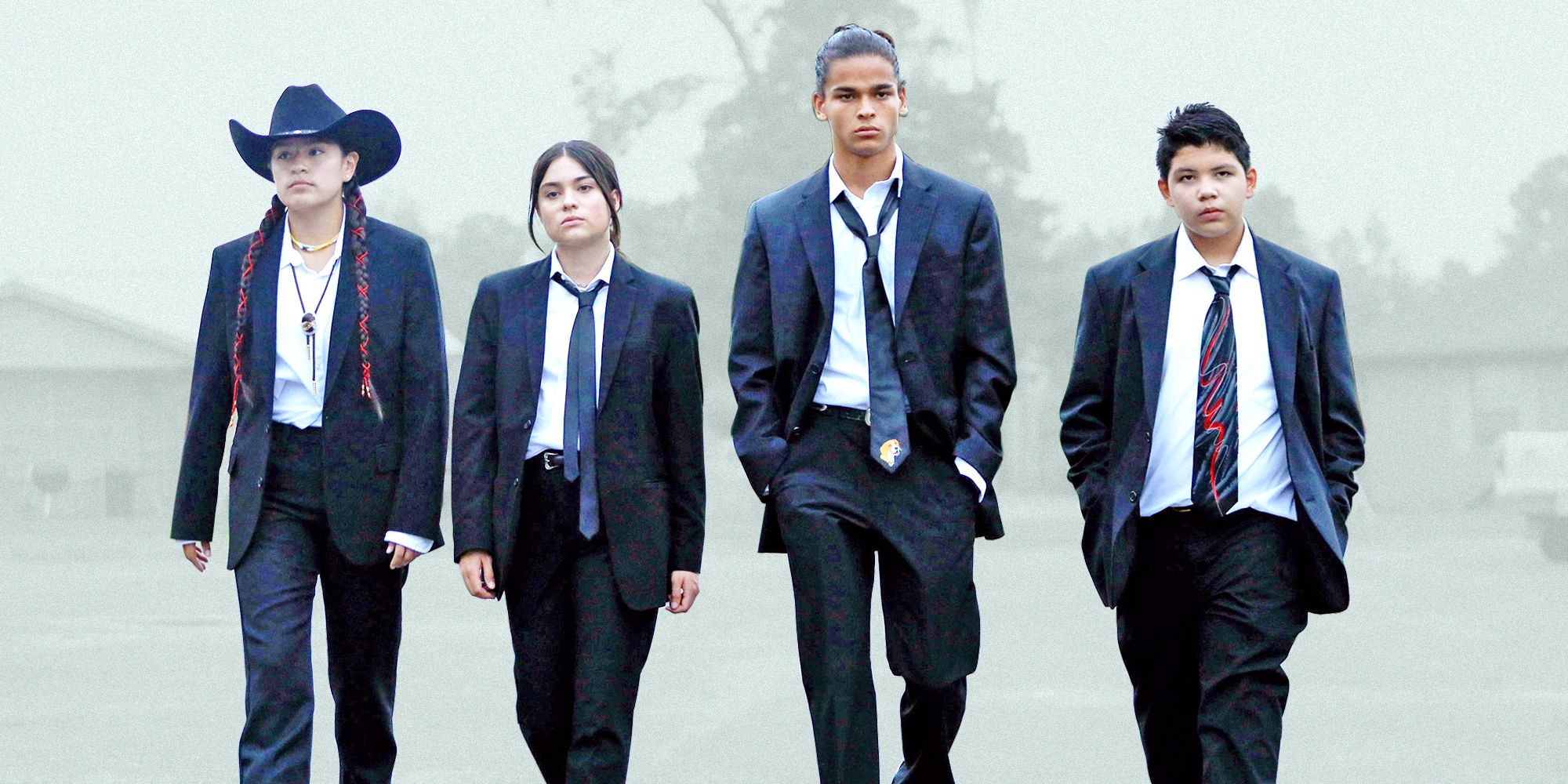 Reservation Dogs is a comedy, created by Sterlin Harjo and Taika Waititi (What We Do in the Shadows), that follows the story of four indigenous teenagers living on a rural Oklahoma reservation, where they spend their days committing crimes in order to save enough money to escape to the exotic, mysterious and distant territory of California. The series, whose title alludes to Quentin Tarantino's famous cult film Reservoir Dogs, is a breakthrough in Native American representation on television both in front of and behind the cameras as all of the screenwriters, directors and regular actors are indigenous.
Country: United States
Network: Hulu (SVOD)
Production Company: FX Productions
Al Rawabi School for Girls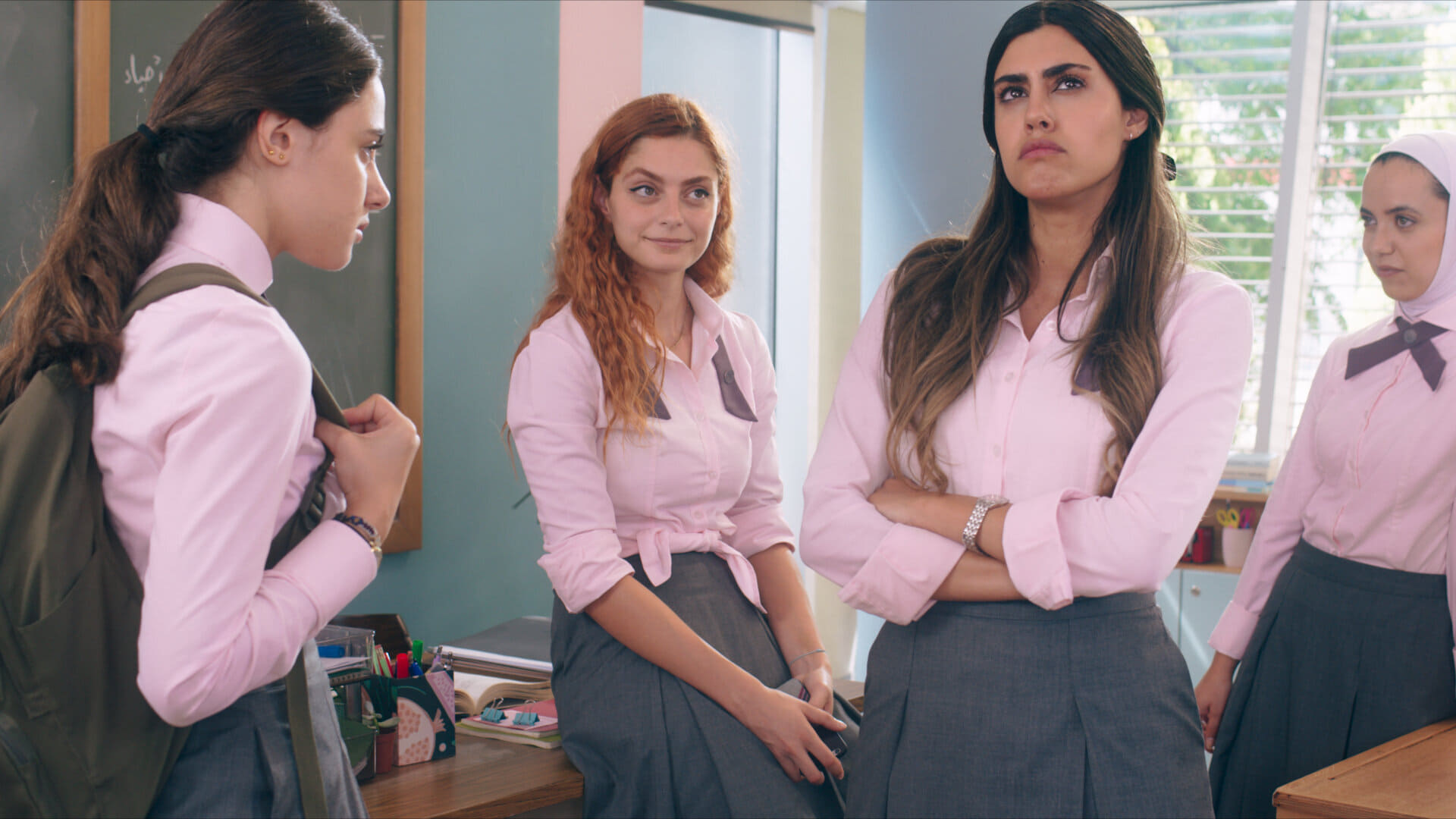 Al Rawabi School for Girls is a youth series that tells the story of Mariam, a student who is bullied at the prestigious Al Rawabi School for Girls. One day, the protagonist decides to meet with other marginalized girls and hatch the perfect plan to get revenge on her torturers. However, once they achieve her goal, Mariam discovers that nothing is as black and white as it seems, so she begins to question whether her actions are really justified. Tima Shomali and Shirin Kamal are the creators of this first Jordanian Netflix fiction starring Andria Tayeh (Mariam), Rakeen Sa'ad (Noaf), Noor Taher (Layan), Yara Mustafa (Dina), Joanna Arida (Rania) and Salsabiela (Roqayya).
Country: Jordan
Network: Netflix
Production Company: Filmizion Productions
El Reino
El Reino is a suspense series directed by filmmaker Marcelo Piñeyro. The protagonist is Emilio Vázquez Pena (played by Diego Peretti), a candidate for the vice-presidency of the Argentine Republic, whose political partner is assassinated during the closing ceremony of his campaign. Beyond the horror comes the opportunity: on the front line to become the next President, Vázquez Pena tries to identify the murderer and understand the reasons for this act, while he prepares to be the new leader of the State.
Country: Argentina
Network: Netflix (SVOD)
Production Company: K&S / Netflix
Heels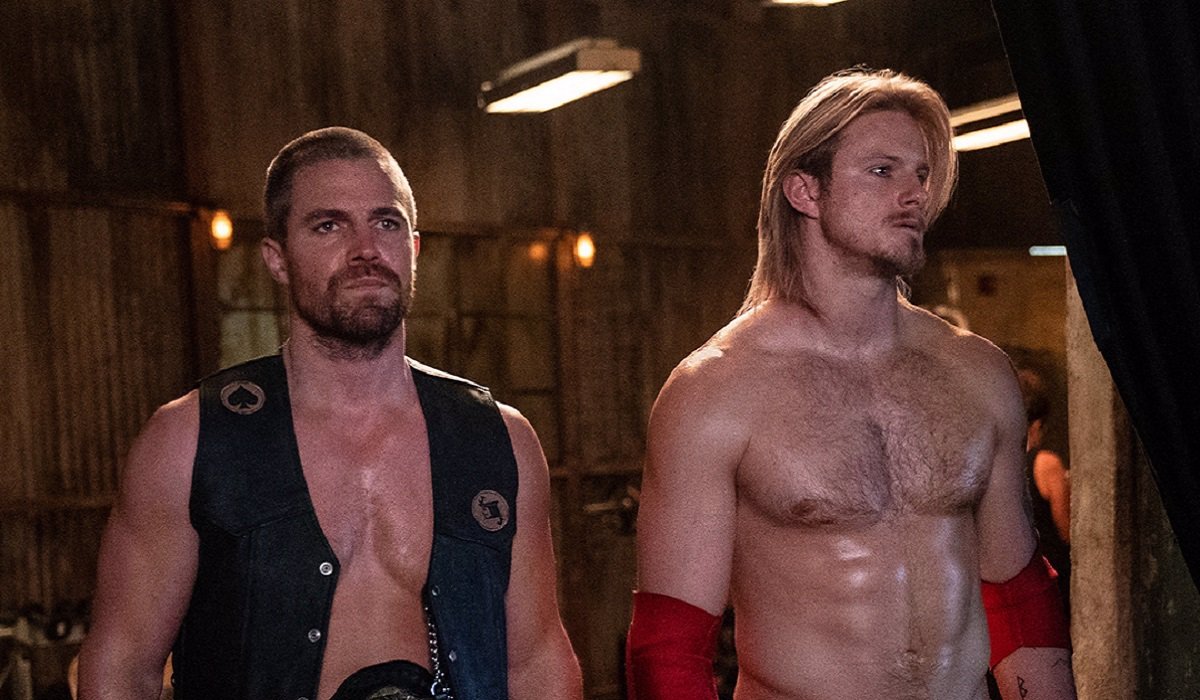 Heels (Heels) is a family drama, created by Michael Waldron (Loki), that takes place in the world of professional wrestling in deep America. The series centers on two rival brothers who fight for the legacyof her late father in a tight-knit little community in Georgia. In the ring, one of them has to be the good guy and the other his nemesis. Younger brother Ace Spade (Alexander Ludwig, Vikings) is a wrestling star whose dream is to make it big in his city. However, it is difficult for her to reconcile his popularity with his insecurities and internal problems because, despite appearing to have everything and being very handsome, he has a self-destructive personality. His older brother Jack (Stephen Amell, Arrow) acts as a charismatic villain who has a hard time leaving behind in real life.
Country: United States
Network: Starz
Production Company: LBI Entertainment / Lionsgate Television / Paramount Television
The Newsreader
The Newsreader is a six-episode drama set in the offices of a television newscast from the 1980s. The stars are rookie Dale Jennings and established host Helen Norville. She represents everything he aspires to: a successful, glamorous and elegant woman. But she in her private life is insecure and emotionally lacking. The connection between the two does not take long, neither in the professional nor in the personal field, all in a work environment marked by the tyranny of Lindsay Cunningham, a news chief who finds intimidation and verbal aggression the main leadership tools of the.
Country: Australia
Network: ABC
Production Company: Werner Film Productions
Pôr do Sol
Pôr do Sol (Sunset) is a short 16-episode soap opera that brings together in its plot some of its most traditional themes: a complicated romance, a rich family, a good twin and an evil twin, a musical band made up of young people. , and a fashion magazine. This combination and its script make it, in the eyes of the audience, a satire on the genre. The story takes place around Matilde Bourbon de Linhaça, who wants to find a partner for life. The chosen one is Lourenço, a childhood friend and son of Antonio, an employee of his family and responsible for taking care of the horses of his father Eduardo. But it is an impossible love, because Matilde does not know that her mother Madalena had an affair with Antonio and that she also has a twin sister, the businesswoman Filipa, a partner of the fashion magazine Blaze, who together with Uncle Simão intend to destroy the life of Edward.
Country: Portugal
Network: RTP 1
Production Company: Coyote Vadio
Annika
Annika (Lead Name) is a six-episode drama-series that emerged as the television version of BBC Radio 4's acclaimed radio series Annika Strandhed. Written by Nick Walker and starring Nicola Walker (The Split, Unforgotten), the fiction follows the sharp, witty and enigmatic detective Annika Strandhed, who heads a new special Marine Homicide unit. In it, her goal is to investigate the murders that reach the waterways of Scotland. Throughout the series, Annika turns the audience into her confidant by breaking the fourth wall and sharing her wry observations on the case and her life, as she leads her brilliant but unconventional team, and her equally brilliant but complex teenage daughter. Annika also has a weakness for using literary and historical references to help solve crimes, which is often what unlocks the puzzle of each case.
Country: UK
Network: Alibi
Production Company: Black Camel Pictures
Jugée coupable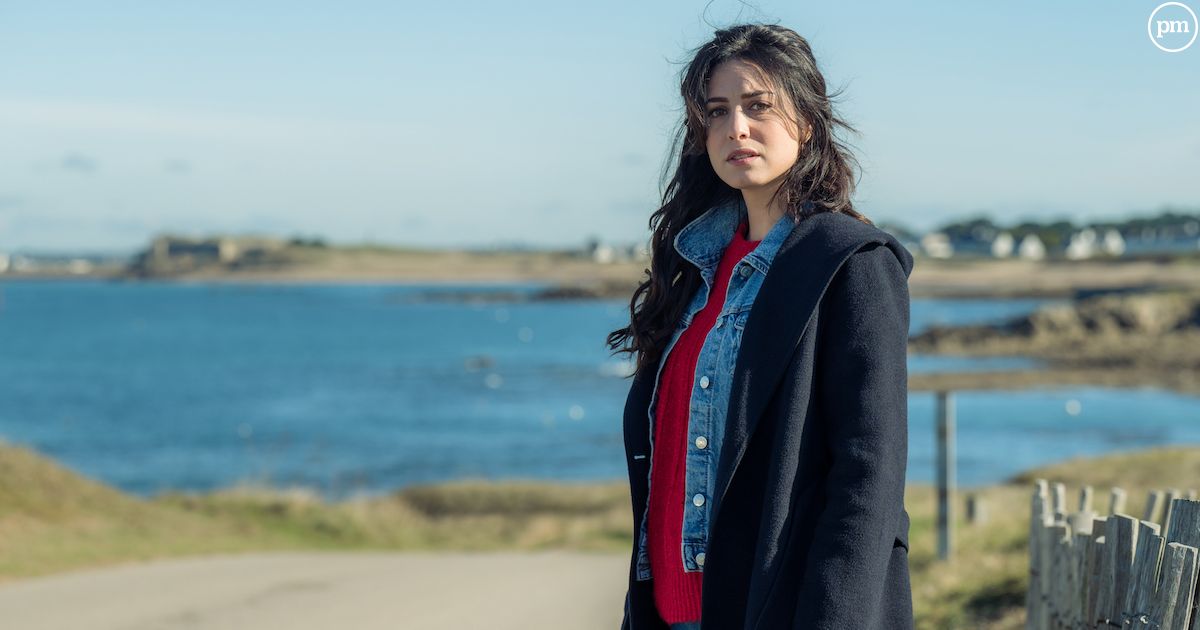 Jugée coupable is a six-part suspense series that tells the story of Lola Brémond, a young woman with a mysterious past. At 25, the young woman arrives at the Roches Blanches hotel for a job interview but she is quickly disappointed as they assure her that they were not expecting anyone for an interview. Soon after, she receives a mysterious message asking her to read the local newspaper. She thus discovers a terrible crime that took place precisely 25 years ago and that left a terrible mark on the region. The victim bears a striking physical resemblance to her: Lola discovers that she is her real mother, a young woman who is rumored to be guilty of this tragic outcome. It is the beginning of an adventure that, in a disturbing climate of revenge and murder, plunges Lola into a past about which she knew absolutely nothing.
Country France
Network: France 3
Production Company: Episode Productions
Nine Perfect Strangers
Nine Perfect Strangers is an eight-episode limited series based on the novel of the same name by Australian Liane Moriarty that revolves around nine strangers who coincide in a 10-day wellness retreat in which they hope to embark on the path to a better life. The one in charge of revitalizing their tired bodies and minds is the mysterious Masha, who puts them under strict surveillance. Little by little, the protagonists reveal their intimate stories and realize that nothing is lor what it seems, while the idyllic setting in which they find themselves is becoming increasingly gloomy
Country: United States
Network: Hulu (SVOD)
Production Company: Blossom Films / Endeavor Content / Made Up Stories
The Chair
The Chair is a dramedia in which Sandra Oh (Killing Eve) plays Ji-Yoon Kim, the first head of the English department at the prestigious Pembroke University. The protagonist thus faces numerous challenges, among which she finds herself dealing with being the first woman to chair this department and one of the few members of "color" in the entire university. Actress Amanda Peet (The Romanoffs) created the series with Annie Wyman, the wife of David Benioff (Game of Thrones). The main cast also includes Jay Duplass (Transparent), Bob Balaban (Broad City), Holland Taylor (Hollywood), Nana Mensah (Bonding) and David Morse (Blindspot).
Country: United States
Network: Netflix (SVOD)
Production Company: Netflix
Otwórz oczy
Otwórz oczy (Open Your Eyes) is a six-episode thriller based on the novel Druga szansa by Katarzyna Berenik Miszczuk. The protagonist, Julka (Maria Wawreniuk), ends up in an amnesia treatment center after a tragic accident in which she loses her family. There, she establishes relationships with other patients with similar experiences and injuries. She also meets the mysterious Adam (Ignacy Liss -Osiecka, Erotica 2022-), who becomes her guide at the center. However, when Julka begins to have strange dreams that seem too real to her, she wonders if the place she is in is real or not. The young woman she tries to escape from the center, while she tries to discover the truth: this world is not what it seems.
Country: Poland
Network: Netflix (SVOD)
Production Company: Mediabrigade / Netflix
King of Boys: The Return of the King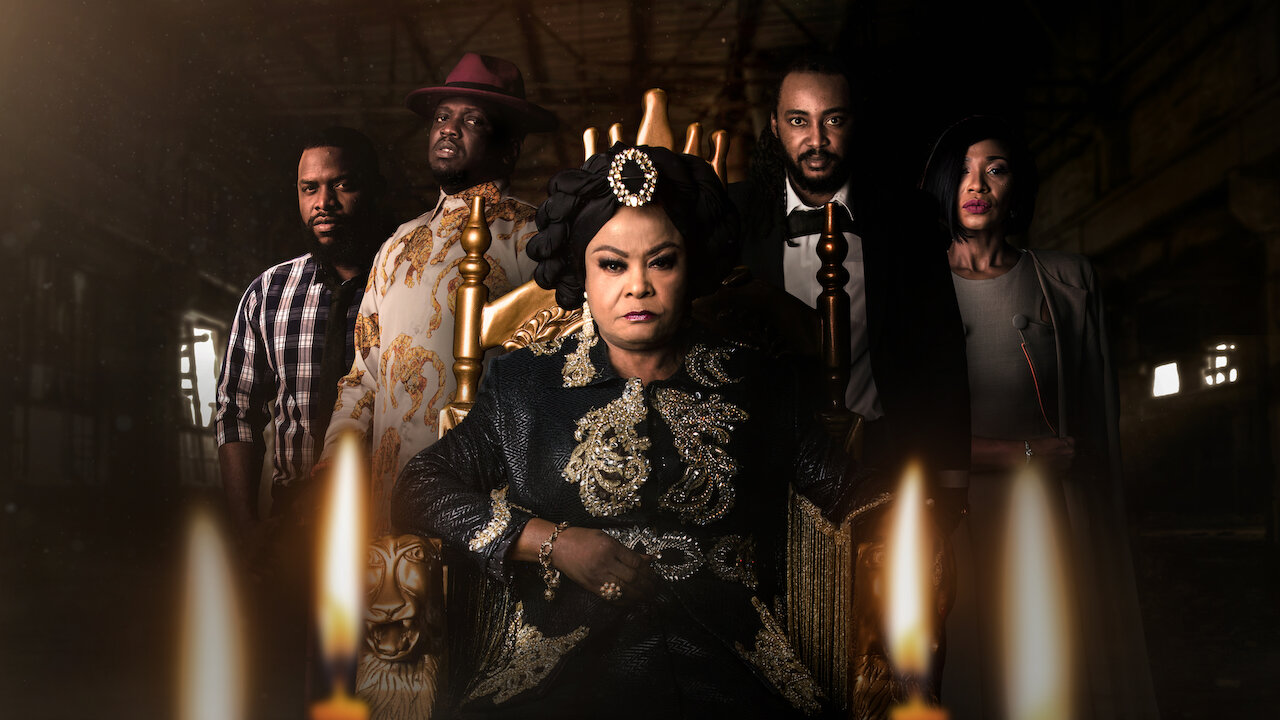 King of Boys: The Return of the King is Netflix's first Nigerian original series and a sequel to the acclaimed King of Boys (2018) film, directed by Kemi Adetiba. This crime thriller chronicles the return to Nigeria of the formidable businesswoman Alhaja Eniola Salami (Sola Sobowale), after a five-year exile, eager to take cruel revenge on her enemies.
Country: Nigeria
Network: Netflix (SVOD)
Production Company: Kemi Adetiba Visuals
Gaetmaeul Chachacha
Gaetmaeul Chachacha (Chachacha Coastal Town) is a 16-episode romantic series that tells a love story set in the coastal town of Gongjin. Yoon Hye Jin (Shin Min Ah) is a dentist who enjoys both beauty and intelligence. However, her life plan falls apart and she, after overcoming various obstacles, she moves to a small coastal town called Gongjin. Once there, she meets Hong Doo Shik (Kim Seon Ho), whom she is very curious about. Hong Doo Shik is known as Chief Hong among the town's residents. He is officially unemployed, but he is a master of odd jobs, able to help everyone in Gongjin with whatever situation they find themselves in.
Country: South Korea
Network: tvN
Production Company: Gtist / Studio Dragon
Vigil
Vigil (Name of the submarine on which the story focuses) is a six-episode thriller-style seriedrama that tells a story of suspense and conspiracy. It all begins with two simultaneous events: the mysterious disappearance of a Scottish trawler and the death of a crew member of the nuclear submarine Trident HMS Vigil. Scottish police officers begin to investigate what happened, under the command of Chief Inspector Amy Silva (Suranne Jones, Gentleman Jack, Doctor Foster). Although the death seems accidental at first, Amy suspects that a crime has been committed. However, a new threat soon appears that overshadows the investigation, while a major conflict arises between local police and British security officials, with the Navy also involved.
Country: UK
Network: BBC One
Production Company: World Productions
Distribution: ITV Studios