Series from Chile, Mexico, Brazil, the US Hispanic and Spain stand out within Teleformat's selection of the most outstanding fiction premieres for the month of January.
After having revealed its selection of the most outstanding formats of the last month, Teleformat now shared its chosen fiction premieres for January.
The list includes titles released during the past month in the more than 16 international territories monitored by the consultancy firm.
On this occasion, Latin America stood out in the selection with titles from Chile, Mexico, Brazil, US Hispanic and Spain.
Up next, January's top fiction premieres by Teleformat:
Son Yaz
Son Yaz (Last Summer) is a FOX series, produced by O3 Medya, that tells the story of the renowned prosecutor Selim Kara (Ali Atay), who will be put to the test both personally and professionally when he receives an offer that he cannot rejected by a mobster, Selçuk Taskin (Arif Piskin), whom he sent to jail eight years ago.
Country: Turkey
Network: FOX
Production: O3 Medya
Call Me Kat
Call Me Kat is the American adaptation of the British sitcom Miranda, aired first on BBC Two (2009-10) and later on BBC One (2012-15). In this remake developed by Darlene Hunt (The Big C), actress Mayim Bialik (The Big Bang Theory) plays Kat, a woman who struggles to prove herself to society, and especially her mother Sheila (Swoosie Kurtz, Mike & Molly), that you can have a happy and fulfilling life despite still being single and childless at 39 years old.
Country: USA
Network: FOX
Production: BBC Studios / FOX Entertainment / Sad Clown Productions / That's Wonderful Productions / Warner Bros. Television
Ferdinand von Schirach: Feinde
Ferdinand von Schirach: Feinde (Ferdinand von Schirach: Enemies) is a two-part miniseries that revolves around a trial related to the kidnapping of a 12-year-old girl.
Country: Germany
Network: ARD
Production: Moovie
Amor amor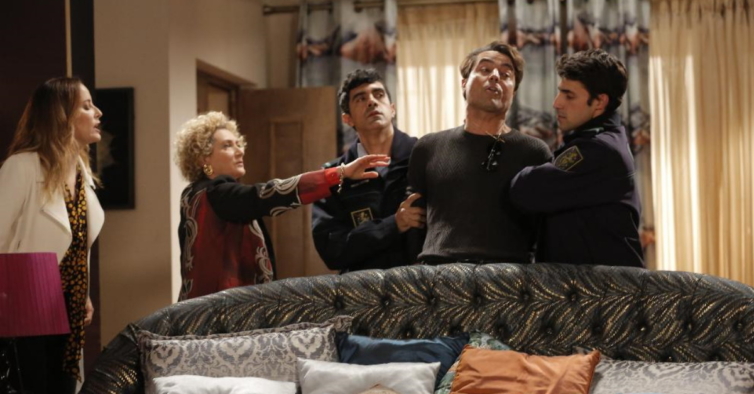 Amor amor is a romantic telenovela set against the backdrop of popular Portuguese music. Singers Romeu and Linda have been best friends since they were children, but they are members of different musical bands, rivals on the local stage. On the day of her 18th birthday, the young woman reveals her love for the boy and shows him a song inspired by them.
Country: Portugal
Network: SIC
Production: SP Televisão
La promesse
La promesse (The promise) is a six-episode crime series. The fiction begins the day after Christmas 1999 in the heart of the Landes region, during a great storm that devastated France.
Country: France
Network: TF1
Production: Sortilèges Productions / TF1
Lupin, dans l'ombre d'Arsène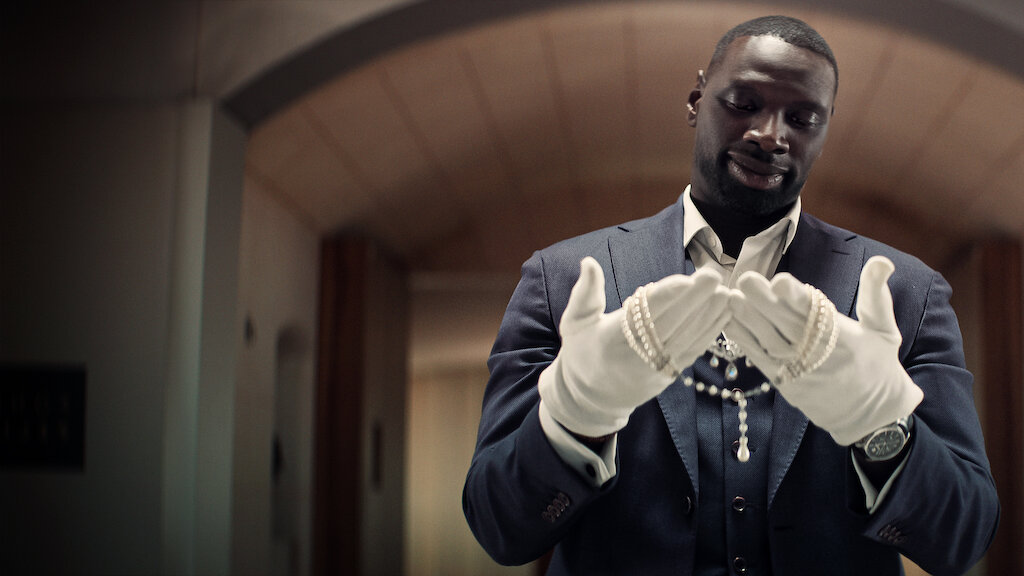 Lupine, dans l'ombre d'Arsène (Lupine, in the shadow of Arsène) is a 10-episode series, produced by Jalil Lespert and starring Omar Sy, which takes up the adventures of the famous white-collar thief created by Maurice Leblanc in 1905 and adapted many times for television, movies, cartoons, and graphic novels.
Country: France
Network: Netflix (SVOD)
Production: Gaumont Télévision
Distribution: Gaumont International Television
Shang Yang Fu
Shang Yang Fu (The Legend of Shangyang) is a drama based on the digital novel Di Wang Ye by Mei Yu Zhe, which revolves around Wang Xuan, the emperor's niece, who grows up to become a powerful politician.
Country: China
Network: Youku
Production: Best Time / Feibao Media / HBN / Perfect World Pictures / SEG
Edificio Corona
Edificio Corona is a telenovela that revolves around the inhabitants of a building who are forced to quarantine themselves due to the proliferation of coronavirus infections. The series tries to give a positive vision of some unexpected consequences of the pandemic, such as the new meaning that the concept of community has sometimes received.
Country: Chile
Network: MEGA
Production: DDRio Television
Distribution: MGE
The Pembrokeshire Murders
The Pembrokeshire Murders is a three-episode miniseries that fictionalizes what happened in reality with two unsolved double murder cases that were picked up by Detective Steve Wilkins years later.
Country: UK
Network: ITV
Production: ITV Studios / World Productions
Distribution: ITV Studios
Shan Hai Qing
Shan Hai Qing (Love Between Mountains and Sea) is a daily serial recorded especially for the Chinese government's "Poverty Elimination 2020" project and for the centenary of the establishment of the Communist Party of China. The story revolves around a group of young village officials who since 1996 have spent their youth in a poor village, Minning Town in Ningxia Hui Autonomous Region, teaching local villagers how to plant cash crops to increase their income.
Country: China
Network: Dragon TV
Production: Daylight Entertainment
WandaVision
WandaVision is a six-episode sci-fi limited series starring Wanda Maximoff, also known as the Scarlet Witch, and Vision, an android with superpowers, who, after the events of Avengers: Endgame, have left behind their superhero identities and lead an idyllic life in a suburb of the city of Westview.
Country: USA
Network: Disney+ (SVOD)
Production: Marvel Studios
Distribution: Disney Media Distribution
Finding Alice
Finding Alice is a six-episode suspense drama series that follows the raw and honest personal journey of Alice, who after the death of her husband Harry begins to uncover a series of hidden secrets. Upon moving into her dream house, which Harry himself designed, Harry falls down the stairs and dies.
Country: UK
Network: ITV
Production: Bright Pictures / Buddy Club Productions / Genial Productions / Red Production (Studiocanal)
Distribution: Studiocanal
Mina Settembre
Mina Settembre is a 12-part fiction based on the homonymous novel series by Maurizio de Giovanni (author of the novels I Bastardi di Pizzofalcone, also adapted in Rai Uno). The fiction stars Gelsomina (Serena Rossi), nicknamed Mina, a social worker with a strong sense of justice, who works in the Quartieri Spagnoli in Naples.
Country: Italy
Network: Rai Uno
Production: Italian International Film / Rai Fiction
Tengoku to Jigoku: Saiko na Futari
Tengoku to Jigoku: Saiko na Futari (Heaven and Hell: Two Psychopaths) is a 10-part crime drama series containing science fiction and love elements. Ayako Mochizuki (Haruka Ayase) is a young detective for the Tokyo Metropolitan Police. She works in the violent crimes unit and is eager to make a name for herself. One day, she gets her big break as she can arrest a murder suspect.
Country: Japan
Network: TBS
Production: TBS
Distribution: TBS International
Te acuerdas de mí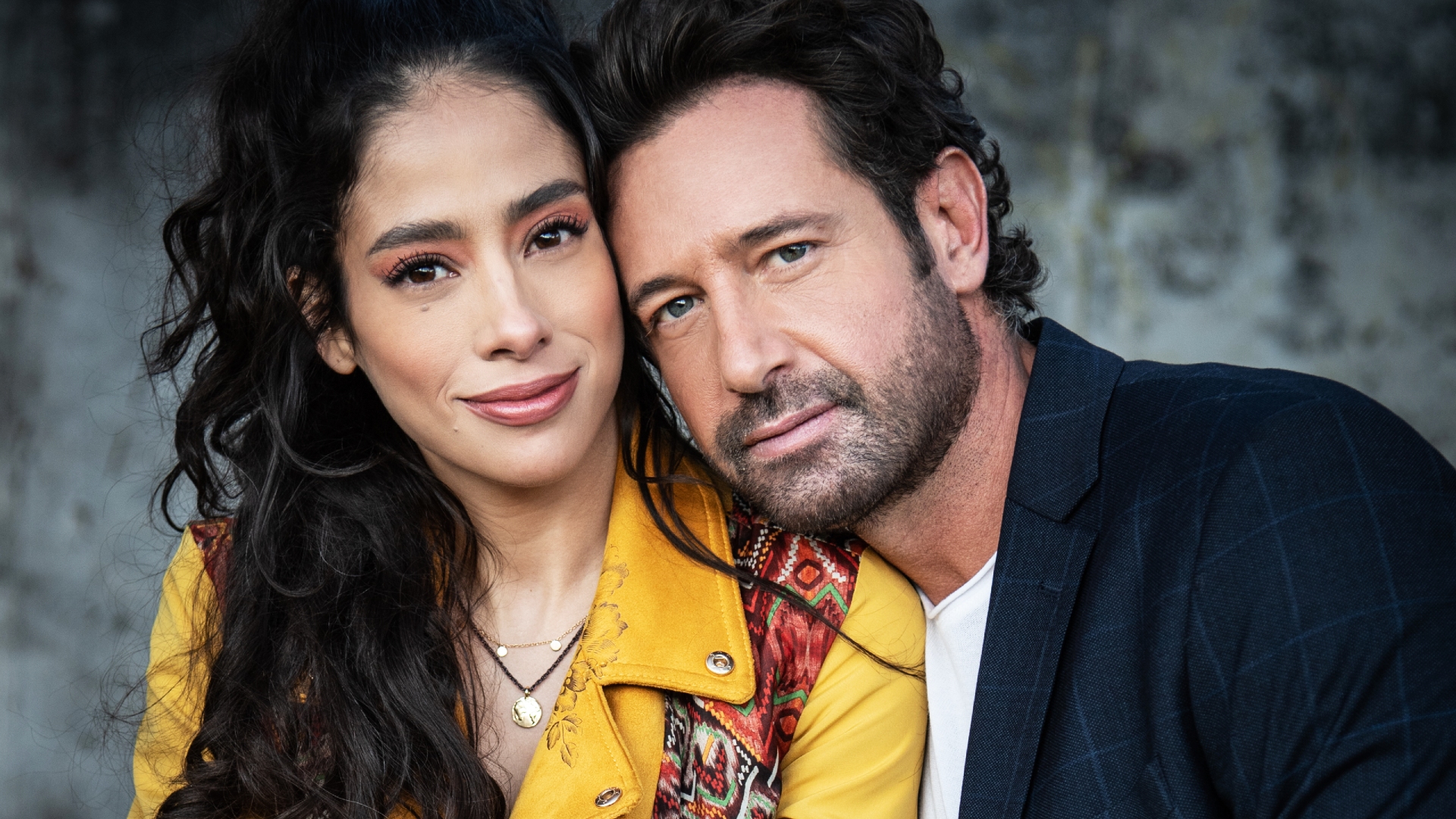 Te acuerdas de me is a romantic telenovela, adaptation of the Turkish series Gecenin Kraliçesi, known internationally as Queen of the Night. The fiction tells the story of impossible love between Pedro Cáceres (Gabriel Soto) and Vera Solís (Fátima Molina). Pedro lives a loveless marriage with the daughter of his boss. One day, he decides to end the farce of his marriage when he falls in love at first sight with Vera Solís, whom he meets during a business trip.
Country: Mexico
Network: The stars
Production: Televisa
Distribution: Global Agency
Gênesis
Gênesis is a religious-themed anthology that aims to show the creation of the world, as told in the first book of the Bible. The protagonists are therefore the first inhabitants of the Earth according to the script: Adam, Eve, Cain and Abel, among others.
Country: Brazil
Network: Record
Production: Casablanca / Record
Madre sólo hay dos
Madre solo hay dos is a dramedy, created and written by Carolina Rivera and Fernando Sariñana, which revolves around the story of two women who are very different and who collide with each other, but for reasons of fate they will have to put aside their differences for the greater good. They both discover that their babies were accidentally swapped at birth.
Country: Mexico
Network: Netflix (SVOD)
Production: Pero Azul
Walker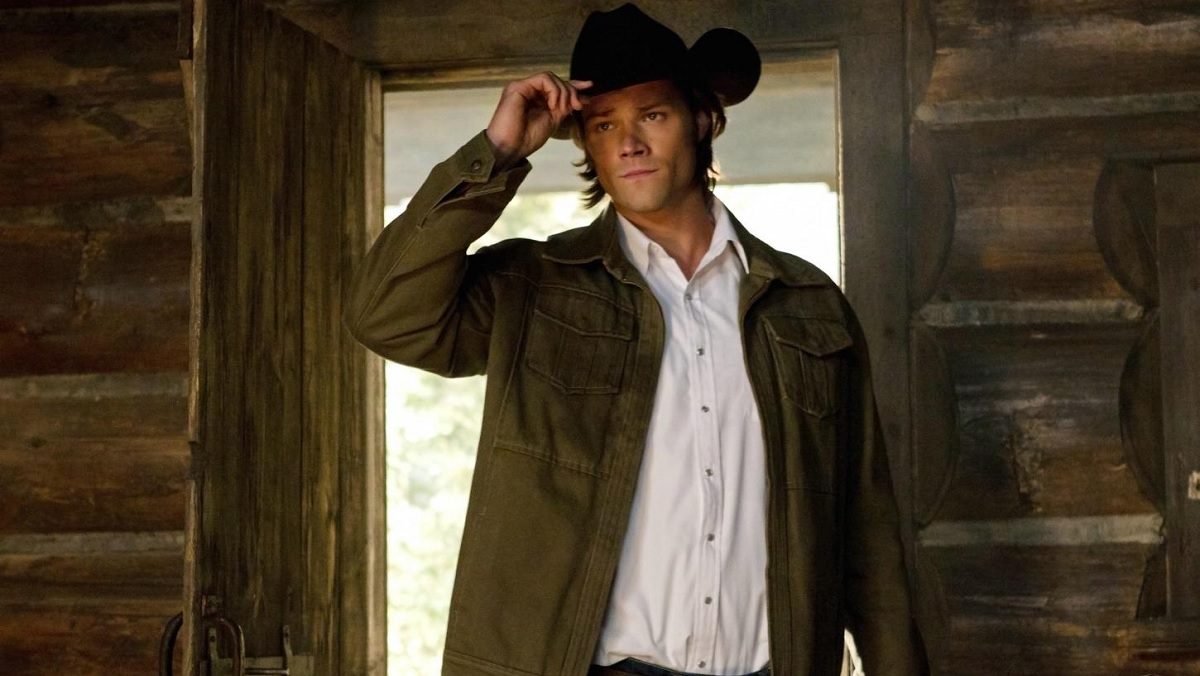 Walker (Last name of the protagonist) is a remake of the hit action series Walker, Texas Ranger, originally aired between April 21, 1993 and May 19, 2001 on CBS. In this remake, actor Jared Padalecki (Supernatural) plays the iconic Texan ranger Cordell Walker, a widowed father with his own moral code.
Country: USA
Network: CW
Production: CBS Television Studios / Pursued by a Bear / Rideback / Stick to Your Guns Productions
Fate: The Winx Saga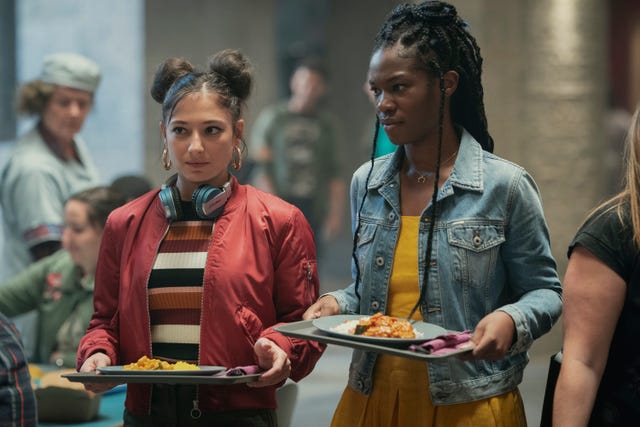 Fate: The Winx Saga (Destingo: La Saga Winx) is a six-episode drama-series based on the Italian-born animated series Winx Club, created by Iginio Straffi and released in 2004. The fiction, which features Straffi himself in the production narrates the passage to adulthood of five fairies who study at Alfea, a school in the so-called Other World.
Country: UK
Network: Netflix (SVOD)
Production: Archery Pictures / Rainbow S.p.A.
Distribution: Netflix
It's a Sin
It's a Sin is a five-episode drama-series, set in the 1980s, that follows a group of young gay men who arrive in London with suitcases full of dreams. Studies, work, independence and partying await them.
Country: UK
Channel: Channel 4
Production: Red Production (Studiocanal)
Distribution: All3Media International
Gyeolhonjagsa ihonjaggok
Gyeolhonjagsa ihonjaggok (Marriage Lyrics, Divorce Music) is a series of 16 episodios starring three charming women in their 30s, 40s and 50s who face unpredictable misfortunes. These three successful women work on a radio show and seem happily married. But appearances can be deceiving and they also suffer.
Country: South Korea
Network: Netflix (SVOD)
Production: Chorokbaem Media / Jidam
Hashotrim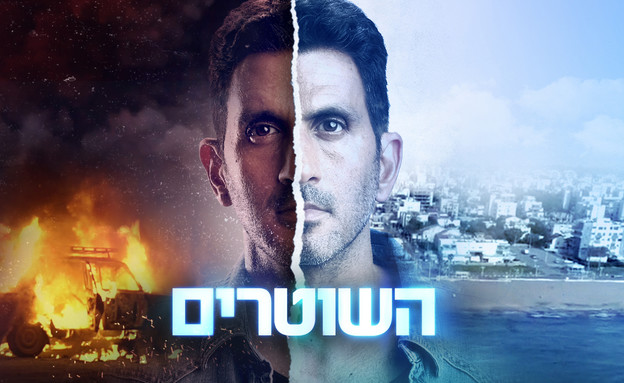 Hashotrim (Policemen) is a police series inspired by a criminal case that took place in Israel in 2006, called "The avenging policemen". The case involves several officers of the Israel Police. According to his conviction, the policemen planted bombs in the house and car of the head of a criminal organization based in the city of Nahariya, in response to several incidents of grenade throwing at the houses of the agents and threats to them and their families .
Country: Israel
Network: Keshet 12
Production: Koda Communications
Il commissario Ricciardi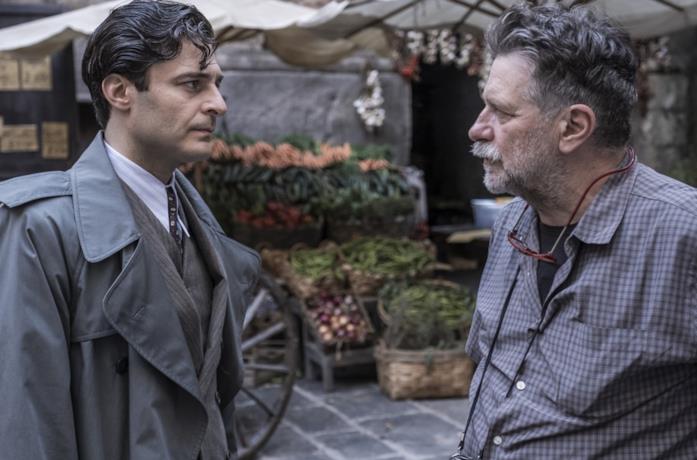 Il commissario Ricciardi (Commissioner Ricciardi) is a detective series, based on the novels of the homonymous series written by Maurizio de Giovanni. Set in Naples in 1932, during the fascist regime, the series stars Luigi Alfredo Ricciardi, a policeman obsessed with catching murderers. The man, endowed with an extraordinary intuition, carries within him a terrible secret: he sees the ghost of people who have died violently and hears his last thoughts.
Country: Italy
Network: Rai Uno
Production: Clemart / Rai Fiction
Distribution: RAI Com
Jia Ri Nuan Yang Yang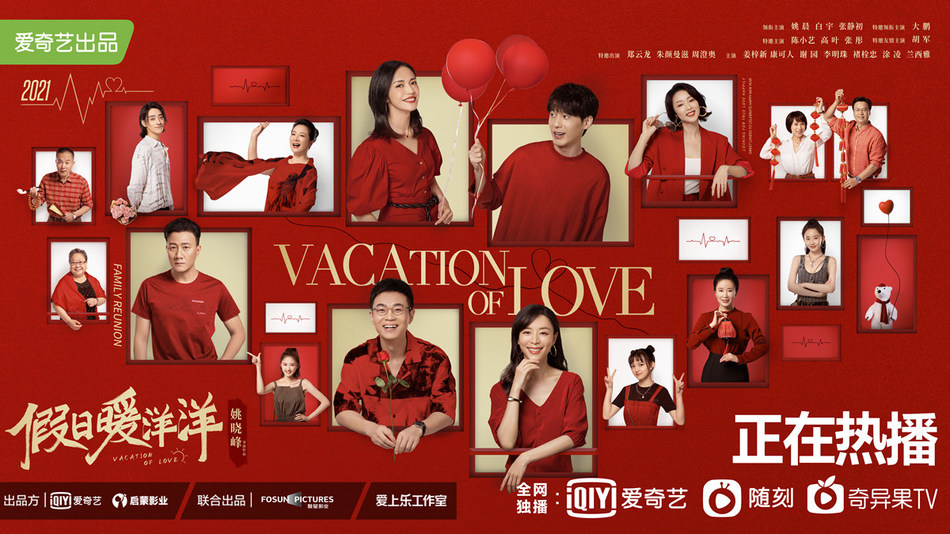 Jia Ri Nuan Yang Yang (A Warm Vacation) is a family drama that takes place in a popular hotel complex in the coastal town of Sanya, where the three main families are celebrating the Chinese New Year. During their stay, each family has to solve a series of personal problems that frame the series in a traditional value of Chinese culture: harmony in the family as the basis of prosperity.
Country: China
Network: Beijing TV
Production: Enlightening Entertainment Pictures / Fosun Pictures / iQiyi
La suerte de Loli
La suerte de Loli (Loli's Luck) is a telenovela that tells the story of Loli Aguilar (Silvia Navarro, Caer en tempntación), an independent woman and successful executive producer who works at Global Radio Group, the number one radio station on the coast. western United States. As Loli's career is on the rise, her love life takes a backseat as she enjoys her freedom and her life without compromise from hers.
Country: USA
Network: Telemundo
Production: Telemundo Global Studios
Distribution: NBCUniversal International Distribution / Telemundo Internacional
Los espabilados
Los espabilados is a seven-episode series based on the novel by Spanish writer Albert Espinosa What I will tell you when I see you again, translated into 20 languages. In the story, a group of young people made up of Mickey L'Angelo, Guada, Yeray, Lucas and Samuel, escape from a psychiatric center in search of their place in the world. Despite their clinical diagnoses, these boys face life with humor and courage because inside they are clear that it is society that is sick and not them.
Country: Spain
Network: # 0
Production: Dynamo Audiovisual / Movistar +
Distribution: Beta Film