The Spanish-based consultancy firm revealed to ttvnews its selection of the most outstanding non-scripted formats and content of the last month.
The international consulting firm based in Spain, Teleformat, shared exclusively with ttvnews its selection of the 14 most outstanding non-scripted content for February.
As always, the list contains premiere titles that by rating, originality or impact have stood out in the more than 16 television markets monitored by Teleformat.
This time, the selection includes content from traditional markets such as the United States, the United Kingdom or Germany, along with ideas that come from Asia in countries such as Japan or China.
Up next, the most notable formats of February according to Teleformat:
Holey Moley
Holey Moley is the Australian version of the homonymous American competition that brings together miniature golf lovers from different parts of the country to compete in a large obstacle course specially designed for this sport.
Country: Australia
Network: Seven Network
Production Company: Eureka
Distribution: Disney Media Distribution
Mel Giedroyc: Unforgivable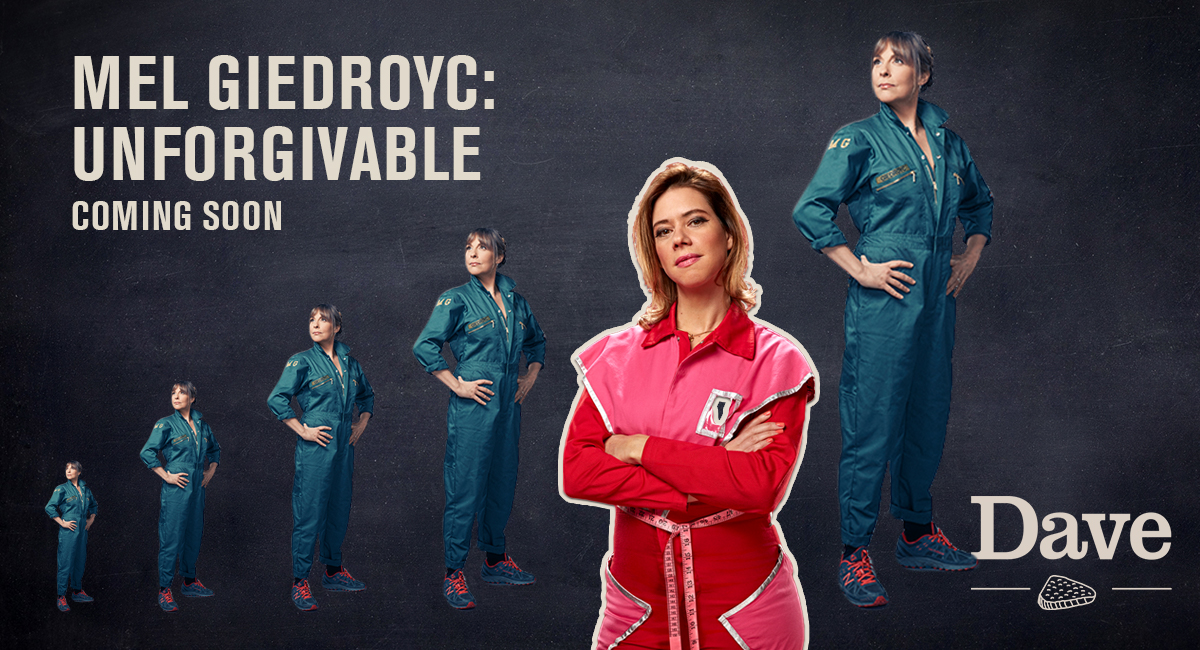 Mel Giedroyc: Unforgivable (Mel Giedroyc: Unforgivable) is an eight-episode panel show in which, each week, three famous guests confess their worst actions to Mel Giedroyc, who decides who has committed sins so grave that they should be declared "unforgivable" .
Country: UK
Network: Dave
Production Company: Expectation
Fast Foodies
Fast Foodies is a 10-episode culinary competition in which Top Chef winners Kristen Kish and Jeremy Ford as well as Iron Chef winner Justin Sutherland compete to perfectly recreate and then skillfully reinvent the dish. fast food favorite of a famous guest.
Country: United States
Network: truTV
Production Company: Shed Media US
Your Garden Made Perfect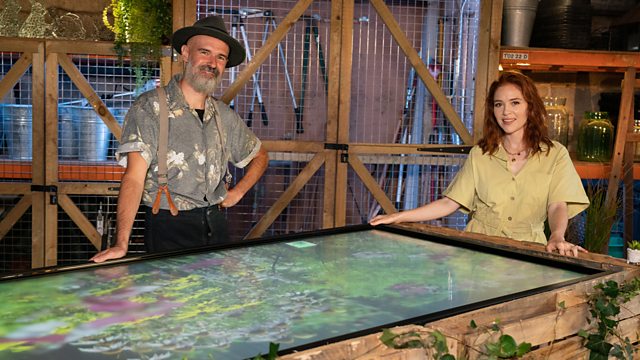 Your Garden Made Perfect is a six-part reality show that arises as a spin-off of the Your Home Made Perfect format, which premiered on the network in April 2019. As happened in said program with homes, but in In this case applied only to gardens, the space proposes to use cutting-edge technology to show owners the true potential of their outdoor spaces.
Country: UK
Network: BBC Two
Production Company: Remarkable Television (Endemol Shine Group)
Distribution: Banijay Rights
Jie Zhao Ba, Qian Bei
Jie Zhao Ba, Qian Bei (Take My Challenge Veterans) is a talent show in which seven young idols from the group Teens in Times face off against veteran stars in a series of challenges. The idols themselves are in charge of designing the challenges with the help of comedians Wang Zulan and La Mu Yang Zi.
Country: China
Network: Dragon TV
Production Company: Dragon TV
Fright Club
Fright Club is a comedy show in which Jack Osbourne (The Osbournes, Want to Believe and Portals to Hell) and his "Ghost Brothers" -Dalen Spratt, Marcus Harvey and Juwan Mass-, try to scare each other with scariest paranormal videos you can find in a scary but friendly competition.
Country: United States
Network: Discovery + (SVOD)
Production Company: Painless Productions
Die rote Kugel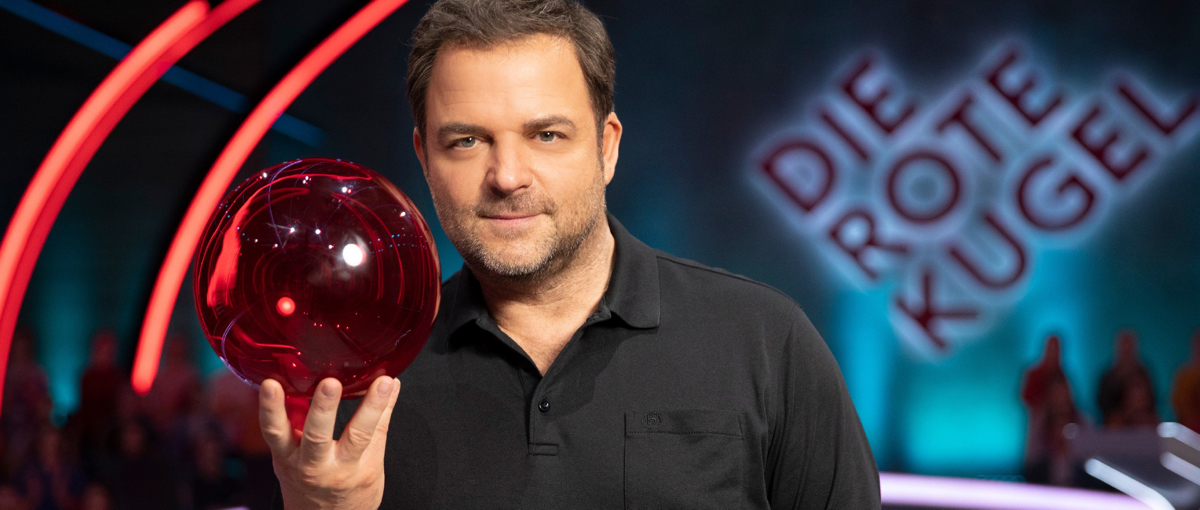 Die rote Kugel (The Red Ball) is a four-episode contest whose title refers to the network's logo -a red circle- in which several pairs of contestants -sentimental couples, brothers, work colleagues, etc.- aspire to win a prize of up to 100,000 euros. In a maximum of 10 rounds, the contestants have to find the answer to questions that are not formulated in writing but through images that they have to complete on a screen.
Country: Germany
Network: Vox
Production Company: Endemol Shine Germany
Red Light – Green Light
Red Light – Green Light is a physical test contest in which two teams (red and green), each made up of five celebrities, face each other in different games that have a basic rule: when The green light comes on, the player can move, and when the red light comes on, they have to stop.
Country: Japan
Network: TV Asahi
Production Company: TV Asahi
Allen v. Farrow
Allen v. Farrow (Allen vs. Farrow) is a documentary series that reveals the private history of one of the most notorious and media scandals in Hollywood: the accusation of sexual abuse against Woody Allen involving Dylan, his seven-year-old daughter with Mia Farrow; his subsequent custody trial, the revelation of Allen's relationship with Farrow's daughter, SoonYi; and the controversial aftermath of the following years.
Country: United States
Network: HBO
Production Company: Chicago Media Project / HBO Documentary Films / Impact Partners / Jane Doe Films
Cherries Wild
Cherries Wild is a trivia quiz con random elements created by Wes Kauble (Beat Shazam and Supermarket Sweep) and hosted by actor Jason Biggs. In each of the six scheduled broadcasts, two contestants compete in two rounds of pop culture questions in which they will try to "Solve the Spinning Wheels" for a chance to win $ 250,000 (206,600 euros) in prize money.
Country: United States
Network: FOX
Production Company: FOX Entertainment
Social Society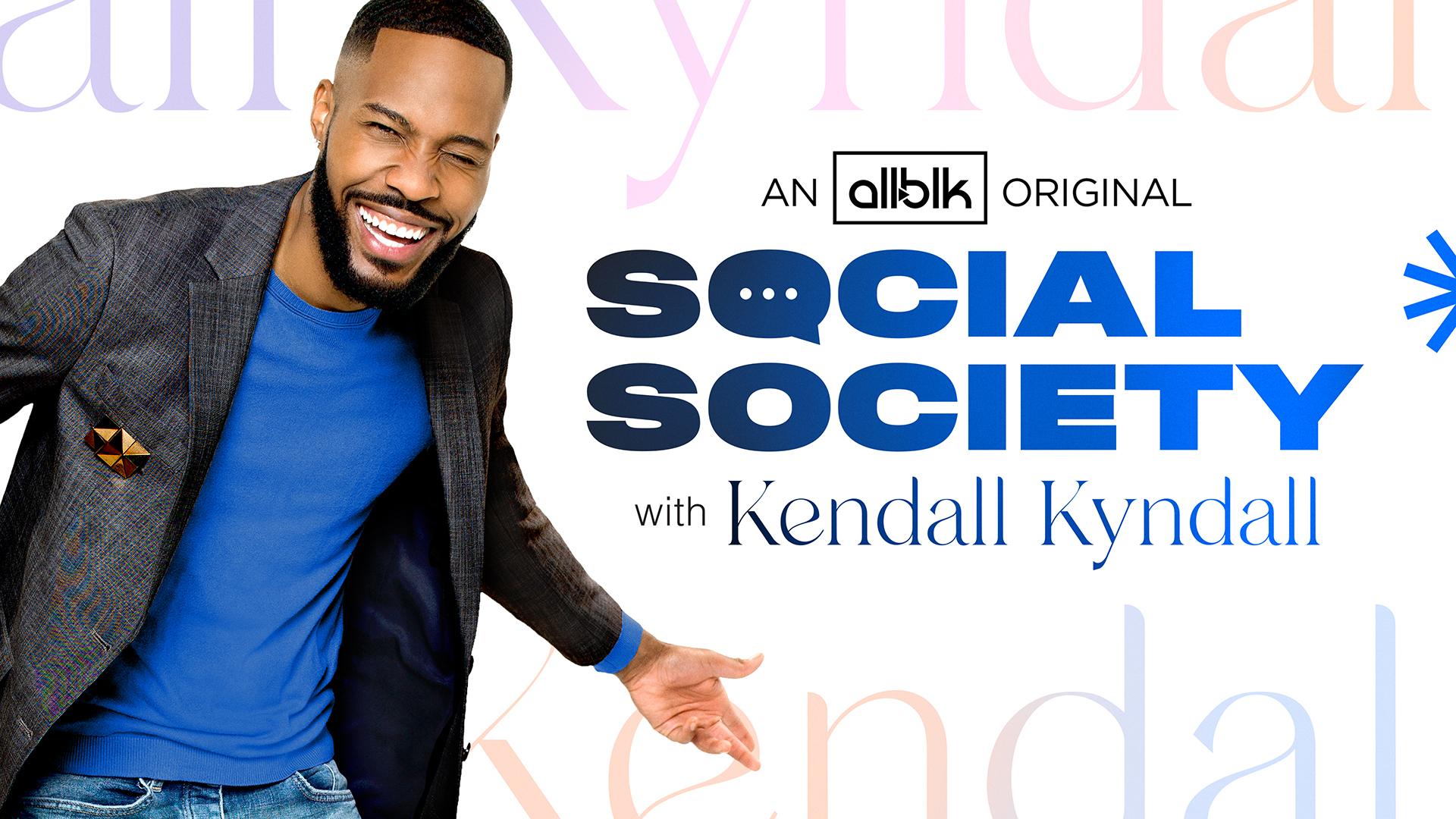 Social Society is a magazine in which the famous instagramer Kendall Kyndall offers a fun and original look at the trending topics and gossip of the last week on social networks. In each of the 21 planned episodes, Kyndall has virtual conversations with various influencers and lifestyle and trend experts, addressing issues as diverse as black culture, education, entrepreneurship, politics and human relations.
Country: United States
String: Allblk (SVOD)
Production Company: Big Little Sis Media
Assembly Required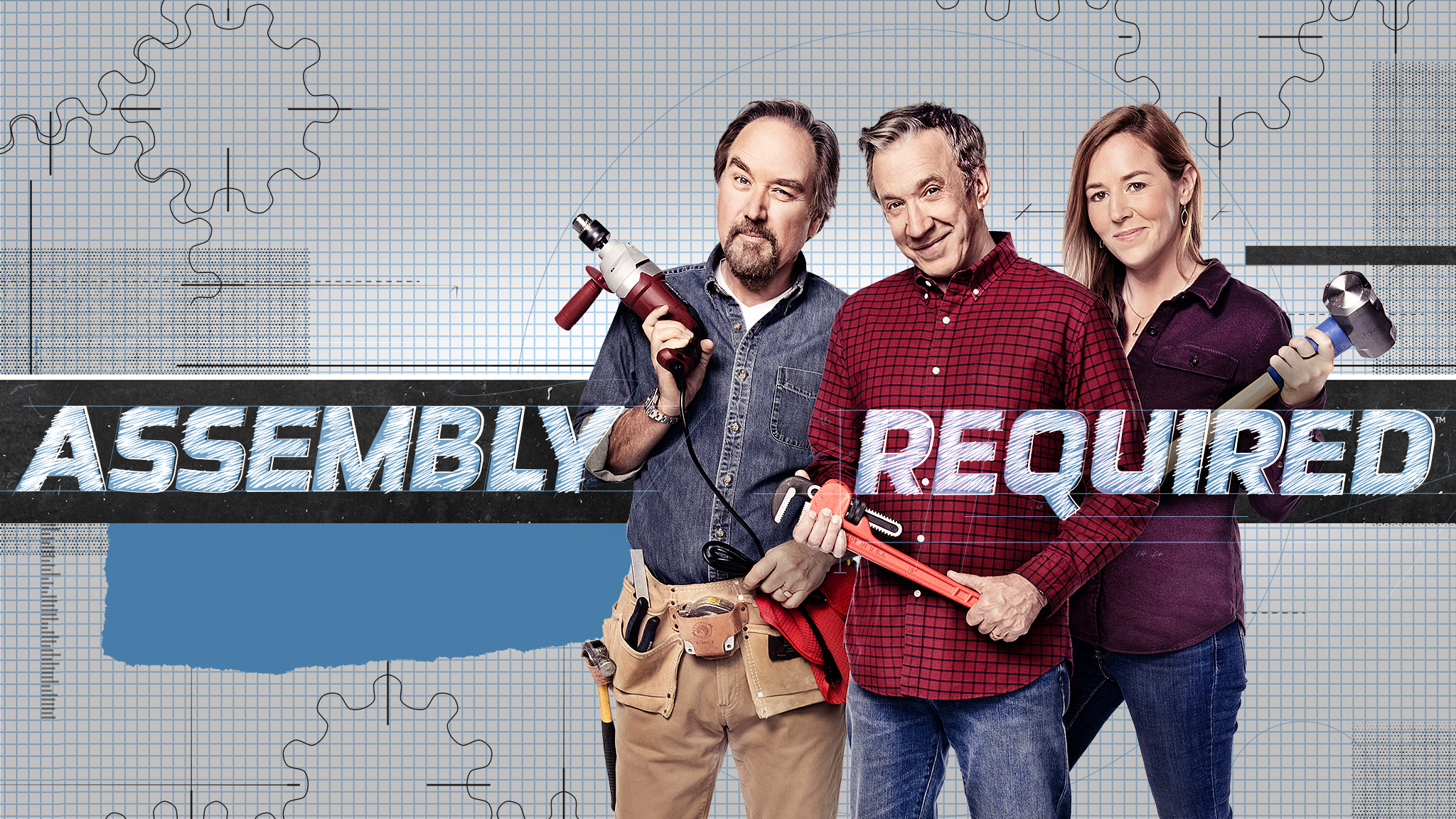 Assembly Required is a DIY contest with elements of reality, presented by Tim Allen and Richard Karn, which marks the 30th anniversary of both actors' television debut on the series Home Improvement (1991-99). Additionally, the famous duo hangs out with YouTube carpentry star April Wilkerson, who serves as the show's resident expert.
Country: United States
Network: History
Production Company: Boxing Cat Films / ITV Studios America / Spoke Studios
Gordon Ramsay's Bank Balance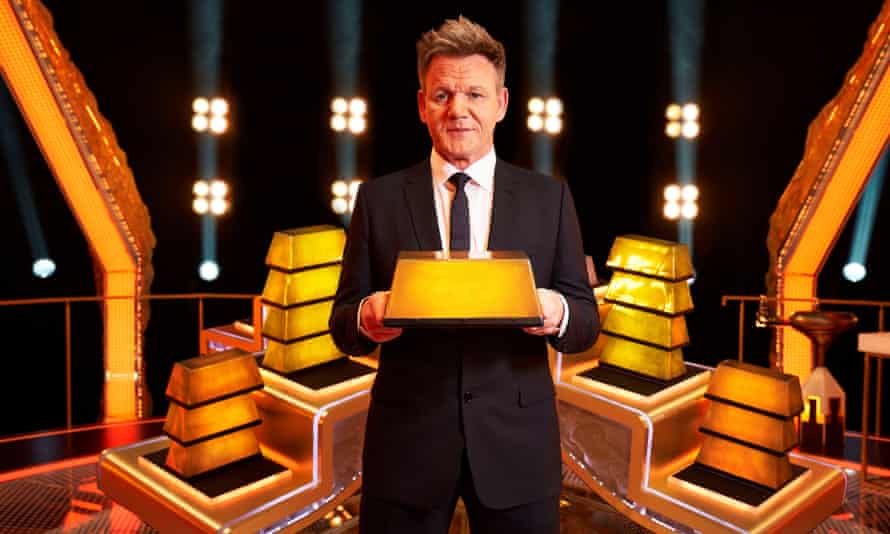 Gordon Ramsay's Bank Balance is a nine-part quiz presented by celebrity chef and television face Gordon Ramsay, combining questions with a physical challenge for participants to complete. They must put their poise, precision, nerves and knowledge to the test to get a fortune of 100,000 pounds (115,600 euros).
Country: UK
Network: BBC One
Contest: 60 min
Production Company: Studio Ramsay
Duos mystères
Duos mystères (Two mysteries) is a musical variety space, presented by Alessandra Sublet, in which famous people agree to go on stage to sing a duet without knowing who they are going to share it with. For each duet, the two artists rehearse on their own, arrive on stage without crossing each other, and stand on either side of a screen.
Country: France
Network: TF1
Production company: DMLS TV
Distribution: Can't Stop Media