The TV consultancy firm shared with ttvnews its selection of the most outstanding fictions released during April.
Following its selection of the most outstanding formats of April, television consultancy firm Teleformat revealed to ttvnews its selection of the most outstanding fiction premieres of the month of April.
As is customary, fictions from countries such as the United Kingdom or the United States dominate the list, in which productions from Turkey, Spain, France or even Japan stand out.
Up next, the 21 fiction premieres of April according to Teleformat:
Bir Zamanlar Kibris
Bir Zamanlar Kibris (Once Upon a Time in Cyprus) is an ambitious period drama that tells the story of the Turkish Republic of Northern Cyprus and the struggle for the existence and freedom of the Turkish Cypriot people. Set in 1963, the series tells what happened at a stage in history known as the Bloody Christmas, a term that refers to the intercommunal incidents that occurred in Cyprus.
Country: Turkey
Network: TRT 1
Production Company: TMC Film
Atlantic Crossing
Atlantic Crossing is a limited series that tells one of the most unknown episodes of World War II, such as the friendship and trust between Princess Marta of Sweden and Norway (Sofia Helin, Bron / Broen) and the American president Franklin D. Roosevelt (Kyle MacLachlan, Twin Peaks), during his exile in Washington D.C. Alexander Eik is the creator of this ambitious international co-production that first premiered in Norway on October 25, 2020, on the NRK network.
Country: United States
Network: PBS
Production Company: Beta Film / DR (Danmarks Radio) / NRK / PBS / SVT (Sveriges Television)
Ichikei no Karasu
Ichikei no Karasu (Raven from Detective Department One) is a 10-part Fuji TV Judge Series based on a comic by the same name by Rito Asami. Michio Iruma (Yutaka Takenouchi) is an unorthodox criminal judge who handles criminal cases in the Tokyo court.
Country: Japan
Network: Fuji TV
Production Company: Fuji TV
Distribution: Fuji Television
La fuggitiva
La fuggitiva (The Fugitive) is an eight-episode series starring Arianna (played by Vittoria Puccini), a woman who led a quiet life with her husband Fabrizio, a town planning consultant in a small town in the province of Turin. When her husband is murdered, her life is turned upside down. A series of damning evidence, and the suspicion that it is a crime out of jealousy, make all suspicions focus on her.
Country: Italy
Network: Rai Uno
Production Company: Compagnia Leone Cinematografica / Rai Fiction
Them
Them is an anthology horror series whose first season, Them: Covenant, takes place in 1953 and follows an African-American family moving from North Carolina to a predominantly white Los Angeles neighborhood during the period known as The Great Migration. But their idyllic new home soon turns into a hostile zone where malevolent forces, both real and supernatural, threaten to taunt and destroy them.
Country: United States
Network: Amazon (SVOD)
Production Company: Amazon Studios / Sony Pictures Television / Vertigo Entertainment
Nemesis
Nemesis is a detective series, of 10 self-concluding chapters, in which each case is connected with a final mystery from 20 years ago. Naoki Kazama (Sho Sakurai), an incompetent but popular detective, and his assistant Anna (Suzu Hirose), a genius with a knack for figuring things out, form a curious duo in Kurita Kazuaki's Nemesis detective agency.
Country: Japan
Network: Nippon TV
Production Company: Nippon TV
Distribution: Nippon Television Network Corporation
The Nevers
The Nevers is a fantasy series, created by prolific producer and screenwriter Joss Whedon (Buffy the Vampire Slayer, Agents of SHIELD and The Avengers), which tells the epic story of a group of Victorian women who own a set of supernatural abilities. This peculiar gang, led by the mysterious widow Amalia True (Laura Donnelly, Outlander) and the brilliant inventor Penance Adair (Ann Skelly, Vikings), will have to face a series of powerful enemies determined to annihilate their kind.
Country: United States
Network: HBO
Production Company: HBO Films / Mutant Enemy Inc.
Xiao She De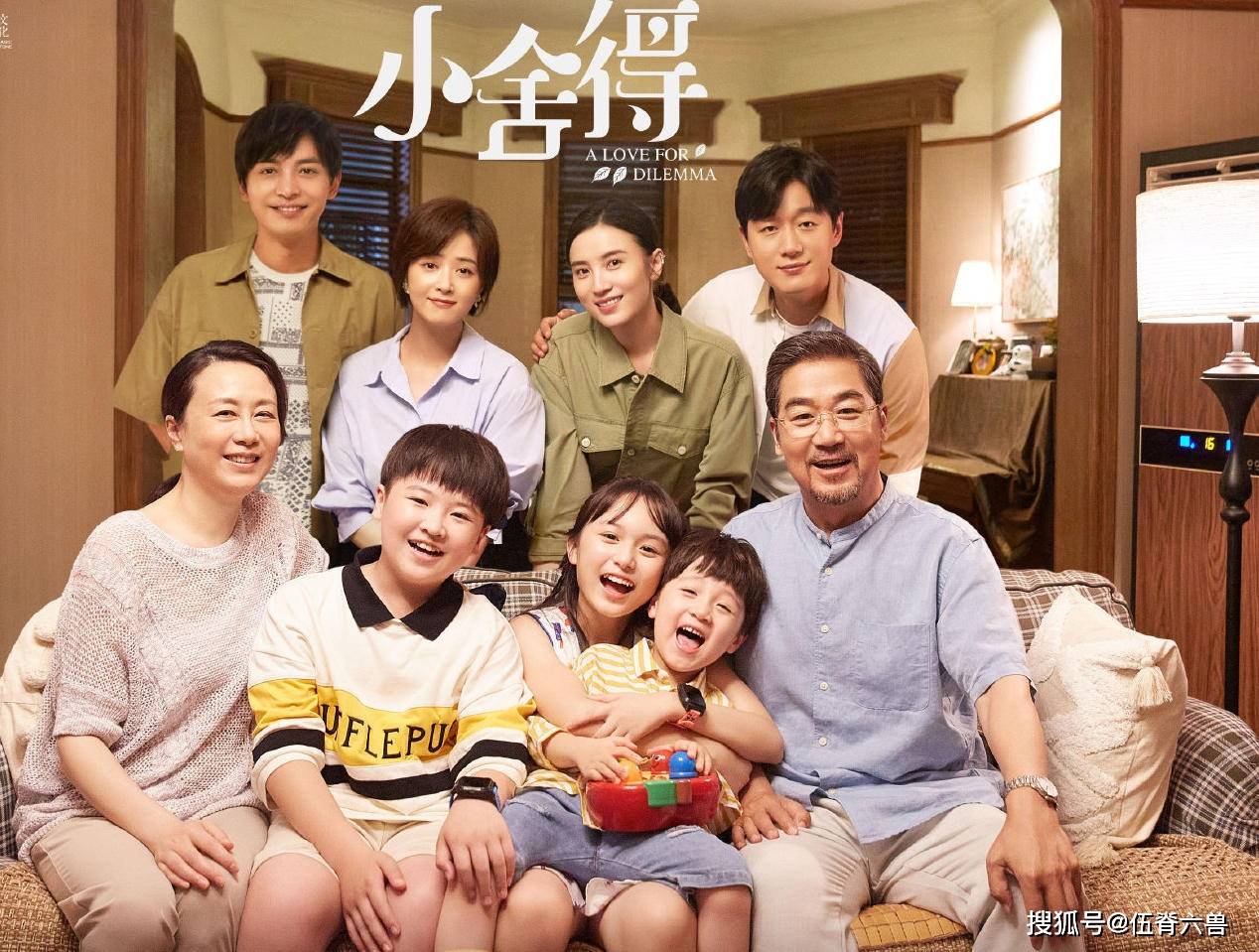 Xiao She De (Little Dilemma) is a family drama based on a novel of the same name written by Lu Yin'gong. The fiction revolves around two middle-aged women who become stepsisters as their aging parents decide to marry. They compete for everything: from their children's academic results in school to the attention of parents.
Country: China
Network: CCTV 8 TV Series
Production Company: Changjiang Culture / Linmon Pictures / Magic Stone Culture Entertainment
Le remplaçant
Le remplaçant (The substitute) is a series carried out by the rapper and actor JoeyStarr, of which two episodes are offered in a row as a pilot. JoeyStarr plays Nicolas Valeyre, an uncompromising and original French teacher, both with his co-workers and with his students. His wayward methods, his pangs of misanthropy, and his badass style make him a freak in the staff room.
Country France
Network: TF1
Production Company: Black Dynamite Production / Exilène Films
Koi wa Deep ni
Koi wa Deep ni (Deep Love) is a 10-part series about a forbidden love between two people from opposite worlds. Mio Nagisa (Satomi Ishihara) is an oceanographer at Shibaura University of Marine Science and Technology and of course loves the sea. Rintaro Hasuda (Go Ayano) is the son of the president of a major real estate corporation. He has just returned to Japan from London due to the poor health of his father.
Country: Japan
Network: Nippon TV
Production Company: Nippon TV
Distribution: Nippon Television Network Corporation
Vento Norte
Vento Norte (North Wind) is a 10-episode period drama-series that takes place in the postwar period of World War I, more specifically between 1918 and 1926. These were the years in which the events that culminated in the coup d'état of May 28, 1926 in Portugal, with which the Military Dictatorship was established and, later, the so-called Estado Novo.
Country: Portugal
Network: RTP 1
Production Company: Recados do Mundo Filmes
Big Shot

Big Shot is a 10-episode dramedia series that follows a passionate and temperamental college basketball coach who, after being kicked out of his position, must accept a job as a coach and coach at an elite private high school to girls. Soon Marvyn Korn (John Stamos) realizes that adolescent girls are more vulnerable and require empathy, aspects that are totally strange and unknown to the main trainer.
Country: United States
Network: Disney + (SVOD)
Production Company: ABC Signature
Mare of Easttown
Mare of Easttown (Mare de Easttown) is a police drama that follows the investigations of Mare Sheehan (Kate Winslet, Mildred Pierce), a detective from a Pennsylvania town who has to discover the truth behind a murder while life falls apart to your surroundings. Created by Brad Ingelsby (The Way Back) and directed by Craig Zobel (The Leftovers and One Dollar), this limited series offers an exploration of the dark side of a close-knit community and a look at how family and the tragedies of the past can define our life. Present.
Country: United States
Network: HBO
Production Company: HBO / Mayem Pictures / wiip
Wakefield
Wakefield (Name of the psychiatric clinic) is an eight-episode suspense drama set in the Blue Mountains that revolves around the staff and patients of ward C of a mental hospital. The protagonist is Nik Katira, a male nurse blessed with unusual common sense and intuition.
Country: Australia
Network: ABC
Production Company: BBC Studios Australia / Jungle Entertainment
Distribution: BBC Studios Distribution
Shadow and Bone
Shadow and Bone is an eight-episode drama set in a fantastic world that takes Imperial Russia as its aesthetic reference and is divided in two by a great barrier of eternal darkness. Among its inhabitants it has supernatural creatures that feed on human flesh.
Country: United States
Network: Netflix (SVOD)
Production Company: 21 Laps Entertainment
Viewpoint
Viewpoint is a six-episode drama series that follows a police surveillance investigation in a tight-knit Manchester community. The mystery begins with the strange and sudden disappearance of an elementary teacher who is much loved by her neighbors, Gemma King. Agent Martin Young, in charge of the case, decides to set up his lookout at the home of single mother Zoe Sturges, as this flat has a panoramic view of all the comings and goings of Westbury Square.
Country: UK
Network: ITV
Production Company: Tiger Aspect Productions / Unstoppable Film & Television
Distribution: Banijay Rights
Fatma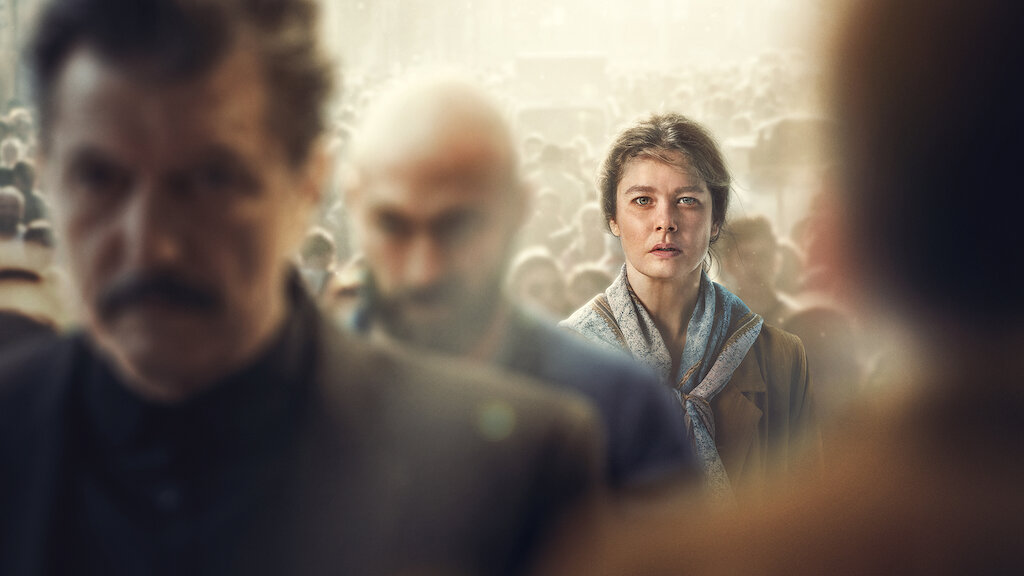 Fatma (Name of the protagonist) is a six-part psychological thriller that tells the story of a 35-year-old maid (Burcu Biricik, Camdaki Kiz, Kuzgun) who is desperately searching for her husband Zafer, missing after leaving prison. Meanwhile, Fatma commits an unexpected murder that no one suspects except the criminal partners of her husband, so the only way to survive in that dangerous world of men is to keep killing.
Country: Turkey
Network: Netflix (SVOD)
Production Company: Idea Film Creatives / Sanor Production
Distribution: Netflix
HPI
HPI (initials for Haut Potentiel Intellectuel -High PotentialIntellectual-) is an eight-episode dramedia series starring Morgane Alvaro (Audrey Fleurot), a 38-year-old woman with two ex-husbands behind her back, three dependent children, a job as a cleaner and a high IQ of 160. Her life is transformed when the Police propose her a job as a collaborator in criminal investigations.
Country: France
Network: TF1
Production Company: Itinéraire Prod / Septembre Productions / TF1
Distribution: Newen Connect
El inocente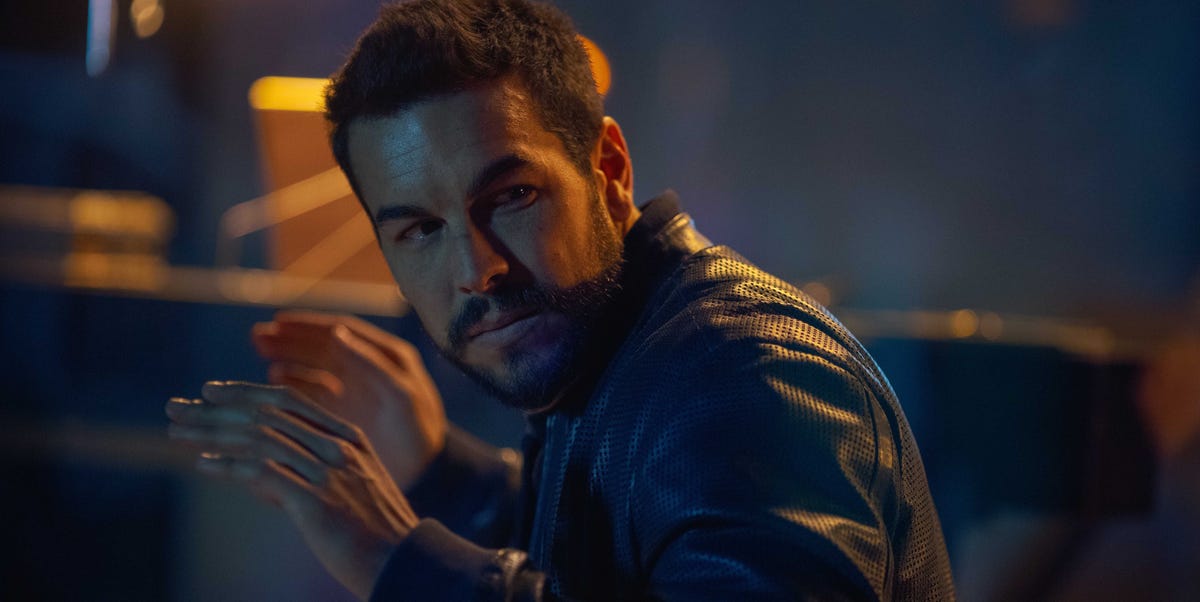 The Innocent is an eight-episode thriller, based on Harlan Coben's best-seller of the same name, whose main plot centers on Mateo and Olivia, a married couple who will have to rebuild their lives for the second time after receiving disturbing and surprising news. Nine years ago, Mateo got into a fight and accidentally ended up becoming a murderer.
Country Spain
Network: Netflix (SVOD)
Production Company: Sospecha Films / Think Studio
Distribution: Netflix
Intergalactic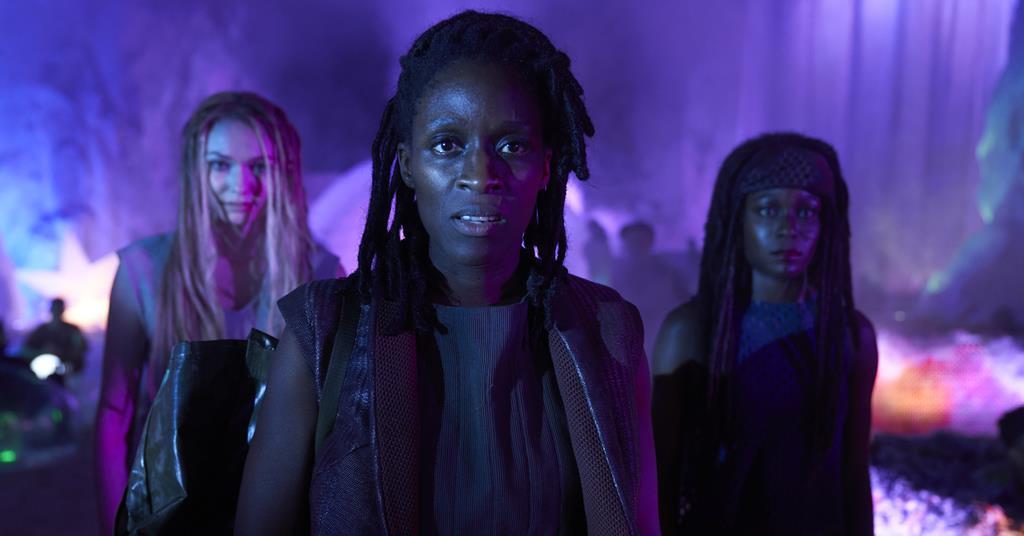 Intergalactic (Intergalactic) is a 10-episode science fiction drama-series set in space and in the XXIII century and tells the story of the young galactic policeman and pilot Ash Harper (Savannah Steyn, The Tunnel), who she is mistakenly convicted of a crime of treason and exiled to a distant prison colony.
Country: UK
Network: Sky1
Production Company: Moonage Pictures / Motion Content Group / Tiger Aspect Productions
Distribution: NBCUniversal International Distribution
The Mosquito Coast
The Mosquito Coast is a seven-episode drama-series signed by Luther's creator, Neil Cross, based on the 1981 novel of the same name that was already made into a movie in a famous movie with Harrison Ford that he directed. Peter Weir. Following the exciting adventure of a family that travels to Mexico fleeing the US government, the story is told from the point of view of the youngest of the 14-year-old Charlie Fox clan (Gabriel Bateman).
Country: United States
Network: Apple TV + (SVOD)
Production Company: Fremantle Media
Distribution: Apple Inc.