Teleformat revealed to ttvnews its selection of the 17 formats and shows premiered worldwide during January.
With a permanent presence in the 22 most important television markets worldwide, the television consultancy firm Teleformat selected the most outstanding entertainment formats and shows premiered during January.
The list was revealed to ttvnews and includes programs broadcast in countries such as the US, UK or the Netherlands, as well as Italy, Israel or even India.
Up next, the most outstanding entertainment releases of January according to Teleformat:
Better Than Ever
Better Than Ever is a music competition, with elements of reality, in which the presenters invite former candidates from talent shows (The Voice, Starmaker, Popstars, etc.) to spend two days together and perform songs on conductor with a group of musicians. In each installment, seven singers come together to share their story and sing. Finally, they themselves vote to decide who has surprised them the most or who sings now better than ever. These artists qualify for the final of the competition and thus receive a new opportunity to achieve success.
Country: Netherlands
Network: RTL4
Producer: Blue Circle (Fremantle Netherlands)
Lago di Beau
Lago di Beau (Beau's Lake) is a four-part reality talk show in which host Beau van Erven Dorens hosts two celebrities for a few days weekly around Lake Como, located in the Lombardy region in northern Italy. Beau takes his guests on a tour of the region while engaging conversations and fun times.
Country: Netherlands
Network: RTL4
Producer: Kale Jakhals Producties
Next Level Chef
Next Level Chef is a one-of-a-kind culinary competition set on a three-story-high stage designed by host and executive producer Gordon Ramsay. Each floor contains a different kitchen: the upper floor is the most impeccable workspace of all, while the basement is the most challenging. The ingredients available match the environment of each level because Ramsay believes that the true test of a great chef is not just what he can do in the best of circumstances, but what kind of magic he can create in the worst of conditions. In each broadcast, three teams of five professional, home and social media popular chefs will be challenged to cook a dish in one of three kitchens. Ramsay and celebrity chefs Nyesha Arrington and Richard Blais recruit a team to mentor him and are also the judges for the contest.
Country: United States
Network: FOX
Production Company: FOX Entertainment / Studio Ramsay
That's My Jam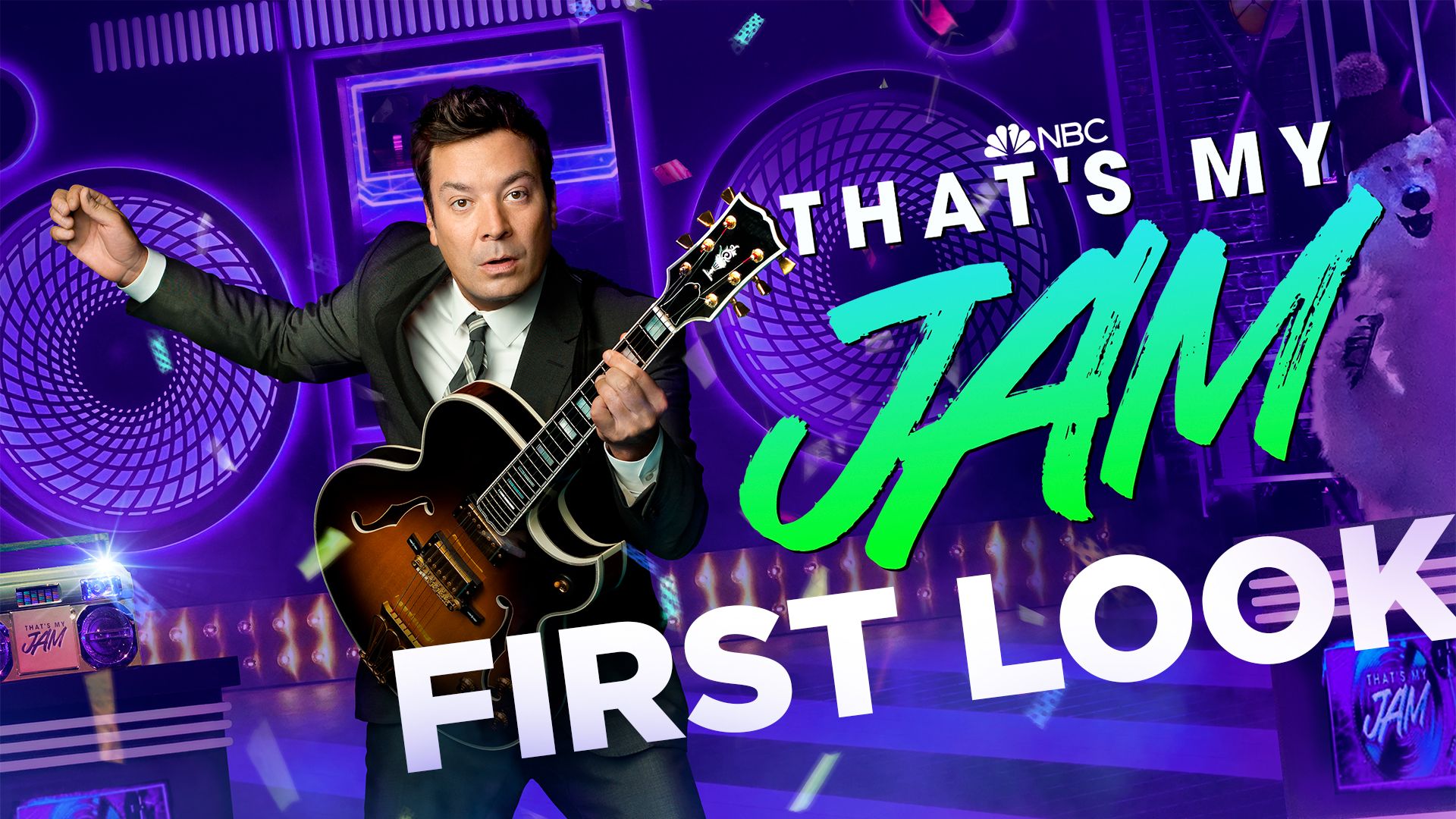 That's My Jam is a contest based on the most famous musical segments of The Tonight Show Starring Jimmy Fallon. In each of the 10 scheduled installments, comedian Jimmy Fallon features two celebrities who compete in a series of singing, dancing, and popular music quiz challenges with the goal of winning money for their favorite charity and a trophy silver boombox. . The format includes such popular games as Launch the Mic, Air Guitar, Don't Drop the Beat, Perfect Mash-Up, Wheel of Impossible Karaoke (Impossible karaoke roulette), Slay It, Don't Spray It (Make it great, don't screw it up) and Musical Genre Challenge, among others. Multi-instrumentalist musician and songwriter Adam Blackstone leads the studio band.
Country: United States
Network: NBC
Production Company: Electric Hot Dog / Universal Television
Distribution: NBCUniversal Television Distribution
Back to school
Back to school is a five-part reality show hosted by Nicola Savino in which children between the ages of 6 and 11 help celebrities pass a primary school exam. In each broadcast, the celebrities take an exam equivalent to the fifth grade course and are evaluated by 12 elementary school children renamed "teachers". Your task is to instruct and teach the 25 "repeaters" (the famous participants) who have agreed to take the risk. The famous change in each installment.
Country: Italy
Network: Italy 1
Producer: Blu Yazmine / RTI
Distribution: RTI Distribution
The Language of Love
The Language of Love is a reality show for couples, with touches of social experiment, that brings together a group of British and Spanish who, in a dreamlike Andalusian enclave, discover if they are capable of finding love despite not speak the same language. All eight installments of the show are hosted by Davina McCacouples undergo challenges to test their connection while learning more about each other's country, culture and language. In the end they have to choose if they want to continue with the relationship or say goodbye. These international couples face a big dilemma: break up, maintain a long-distance relationship or, perhaps, move to the country of their new love.
Country: UK
Network: Channel 4
Production Company: 2LE Media / Motion Content Group / Zeppelin Studios
Distribution: Banijay Rights
Hype House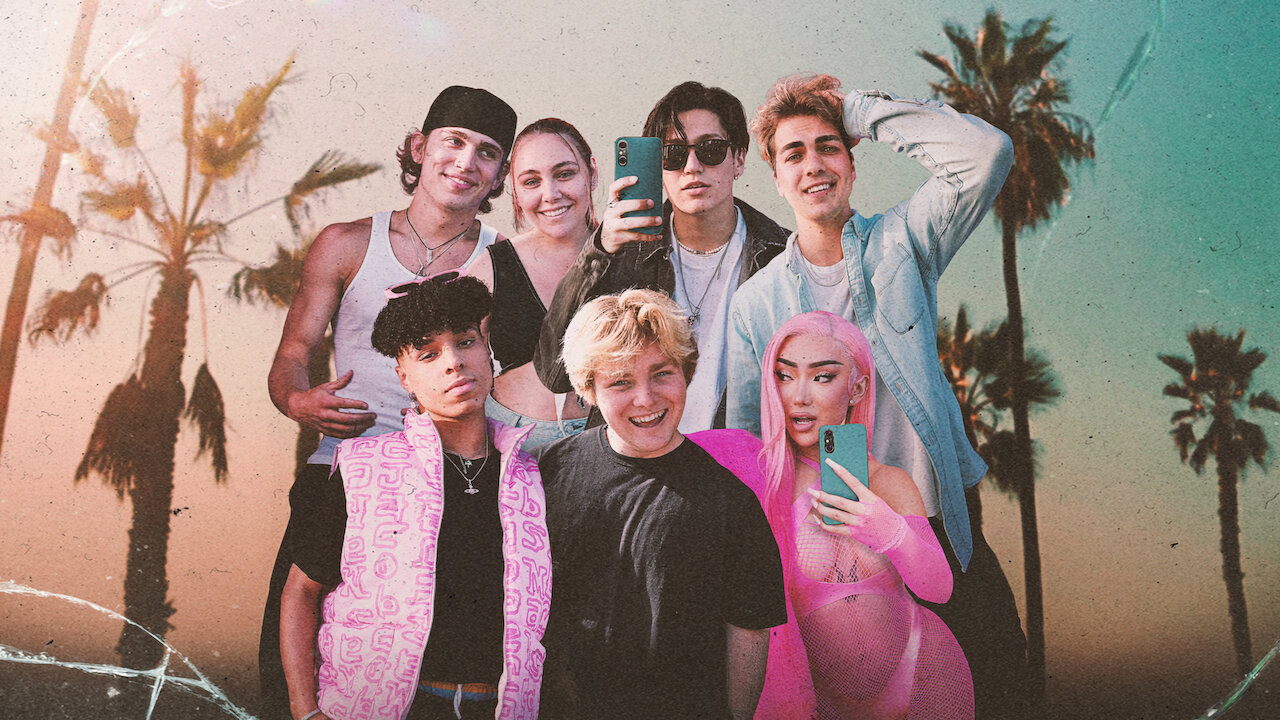 Hype House (Name of a mansion in Los Angeles) is a reality show that revolves around a group of young TikTok creators who share space at Hype House, a collaborative house in Los Angeles established in 2019. The protagonists of this format are Nikita Dragun, Sienna Mae Gomez, Alex Warren, Kouvr Annon, Larri Merritt, Jack Wright, and co-founders Chase Hudson and Thomas Petrou, who have a combined 150 million followers on TikTok and 45 million followers on Instagram. Now international stars Charli D'Amelio, Dixie D'Amelio and Addison Rae came out of Hype House, but they will not appear in this reality show.
Country: United States
Network: Netflix (SVOD)
Producer: Wheelhouse Entertainment
Ant and Dec's Limitless Win
Ant and Dec's Limitless Win is a quiz show hosted by host comedy duo Anthony McPartlin and Declan Donnelly, better known as Ant & Dec, test the knowledge of five contestants for a chance to win. the world's first unlimited jackpot, where every question is a chance to climb the ladder of infinite money and reach the big booty. However, contestants who push their luck too much will be out of the game and lose everything. The show promises to be packed with drama, excitement, and tension. Contestants will be able to receive, literally, the biggest prize ever given in a television game show.
Country: UK
Network: ITV
Producer: Hello Dolly / Miter Television
Distribution: Banijay Rights
VI Vandaag
VI Vandaag (VI Today) is a live program that SBS 6 broadcasts from Monday to Friday at 9:40 p.m. and in which Wilfred Genee, Johan Derksen and René van der Gijp (a trio known for programs such as Veronica Inside, De VI Meestervoorspellers and De Oranjezomer) share their opinions and critical analyzes on current affairs in the country (politics, sports, entertainment, etc.). All this, in the company of guests and experts and always with a casual tone.
Country: Netherlands
Network: SBS 6
Production company: Talpa TV Productions B.V.
Secret Body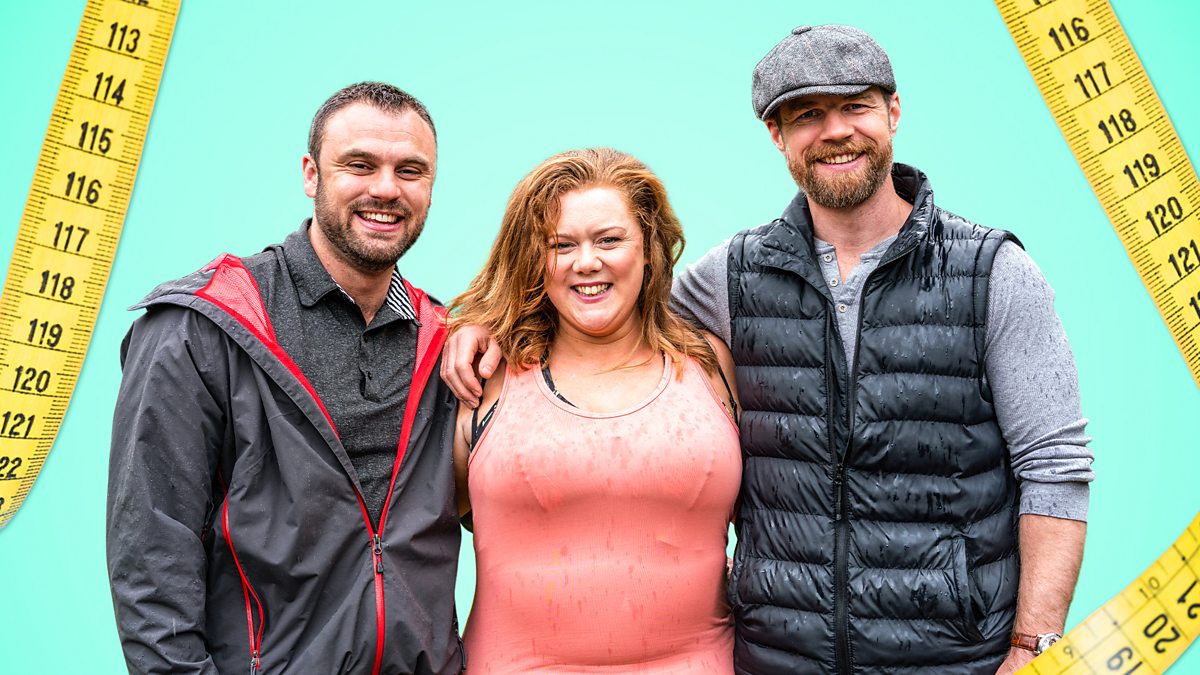 Secret Body is a six-part reality show that combines two concepts in one show: weight loss and surprises. In each broadcast, two participants undergo a diet and exercise plan to lose weight in a healthy way over 12 weeks. The key is that they do it hidden from their friends and family and prior to an important family event to which they will attend with their new silhouette. With the help of two trainers, the protagonists follow the regimen in secret, hiding their body changes during the process with the help of a "fat suit" specially designed for them. The great revelation before their loved ones takes place in the event in question, where they appear totally transformed.
Country: UK
Network: BBC Scotland
Producer: Stellify Media
Distribution: Sony Pictures
My Mom, Your Dad
My Mom, Your Dad is a dating reality show that follows a group of single parents who have been nominated by their college-age children for a second chance at love. Parents move into a mansion together unaware that their children are living in a neighboring house watching their every move through hidden cameras and manipulating their encounters. Orchestrated dates will lead to touching, funny, and sometimes embarrassing moments. Yvonne Orji hosts this eight-part format created by Haley Daniels and Greg Daniels, the producers of The Office and Parks and Recreation. Sam Dean (FBoy Island and 12 Dates of Christmas) serves as showrunner.
Country: United States
Network: HBO Max (SVOD)
Production company: ITV Entertainment / Rombola Entertainment
Watercolour Challenge
Watercolor Challenge is a 20-part contest, broadcast from Monday to Friday, which marks the return of the homonymous format previously broadcast on Channel 4 for four seasons from 1998 to 2001. Although renewed, the program retains the premise from the original, in which amateur artists compete to capture the beauty of the UK through watercolor painting. Each week, entrants are judged by a professional guest artist who selects a winner to participate in a regional final.
Country: UK
Network: Channel 5
Production: Twofour
True Story with Ed and Randall
True Story with Ed and Randall is a hybrid comedy format with scripted scenes in which actors Ed Helms (The Office) and Randall Park (WandaVision) sit down with ordinary people to listen to their funny and amazing true stories As each tale unfolds, the events are brought to life through a series of dramatic re-enactments performed by an all-star cast of actors and comedians. The anecdotes range from crashing the 1979 Super Bowl to a dishonest invitation to a bachelor party. The first season consists of six episodes.
Country: United States
Network: Peacock (SVOD)
Production Company: Pacific Electric Picture Company / Universal Television / Warner Bros. Television / Warner Horizon Television
Hunarbaaz: Desh ki Shaan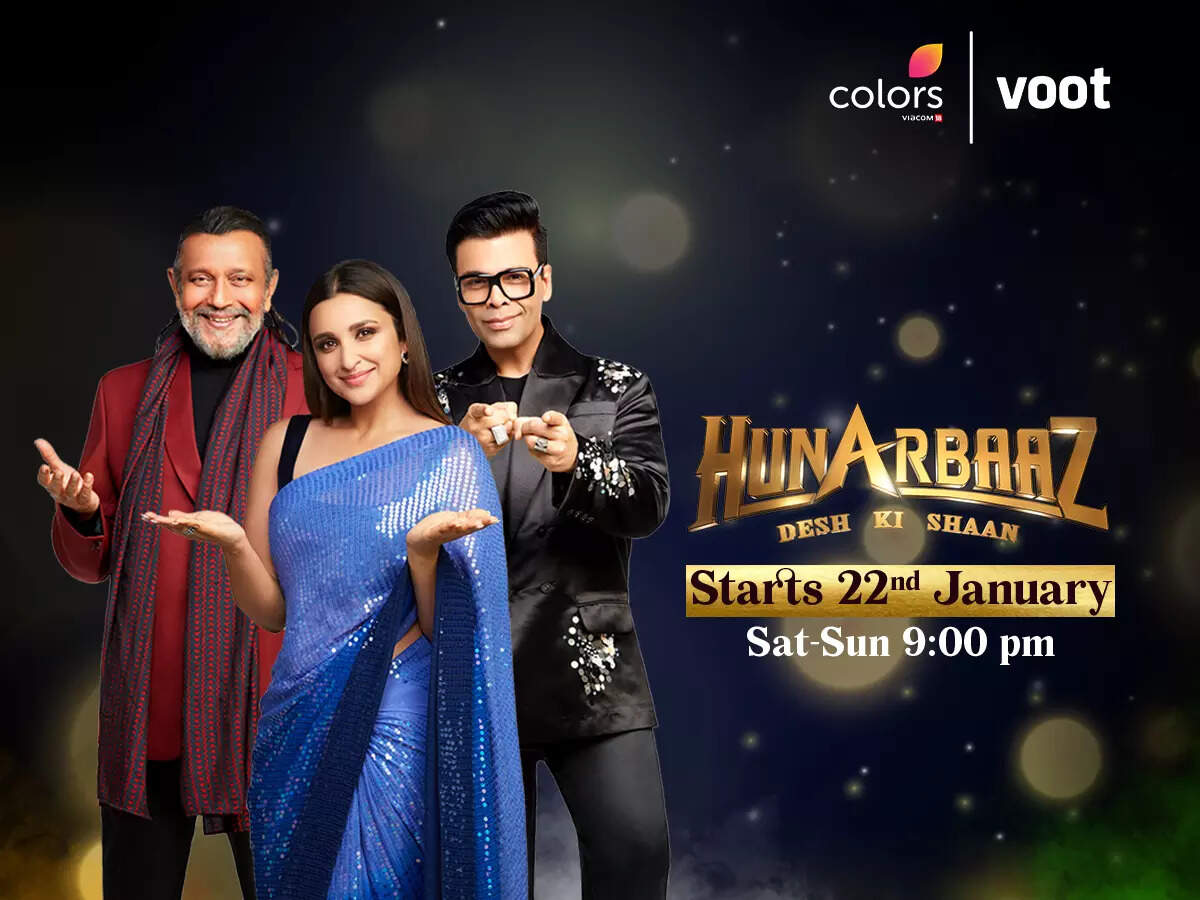 Hunarbaaz: Desh ki Shaan (Talented: The pride of the country) is a talent contest to find the best artists from the most diverse disciplines: singing, dancing, various scenic disciplines, humor, whatever the talent or age, everyone fits in this scenario. The contestants perform before the three judges and the audience on the set. Until the semifinal and final rounds, the judges decide whether or not a contestant advances in the contest. During the semi-final and final rounds, it is the audience viewers who vote on which contestants move on. The jury is made up of three people: veteran actor Mithun Chakraborty, Bollywood filmmaker Karan Johar and actress Parineeti Chopra. Comedy queen Bharti Singh is hosting the show, and her husband Haarsh Limbachiyaa joins her on stage as co-host.
Country: India
Network: Colors TV
Production company: Frames Production
Secret Song Sverige
Secret Song Sverige (Secret Song Sweden) is the local adaptation of the French format La chanson secrète. In each of the eight episodes, three or four celebrities are surprised and praised by their loved ones and the artists they admire. Each of them takes turns sitting in a white armchair, an iconic element of the programme, with their backs to the stage. Behind him, other artists, friends or family surprise him with a new version of one of his favorite songs, while the guest finds himself in a personal bubble of memories, in a succession of films, photographs and projections that cover the most important in your life.
Country: Sweden
Network: TV4
Production Company: Warner Bros. International Television Production Sverige
Distribution: Can't Stop Media
Hamisaasa habaa shel Israel
Hamisaasa habaa shel Israel (Israel's Next Restaurant) is a cooking competition judged by chefs Assaf Granit, Moshik Roth, Yossi Sheetrit and Ruthi Russo. In the first phase of auditions, four restaurants are presented each week. After viewing the restaurant and tasting two menu items, the judges vote on whether or not to open the restaurant. Restaurants that receive three or more votes move on to the next phase. In this round, the judges decide which is the best restaurant out of all those that have passed the tasting phase, and this restaurant opens its doors for a week in the center of Tel Aviv. During that trial week, the judges examine the restaurant in operation. In the third phase, the judges decide which is the best restaurant and it opens for a year in the center of Tel Aviv.
Country: Israel
Network: Resheth 13
Producer: Shabas Productions
Love Off the Grid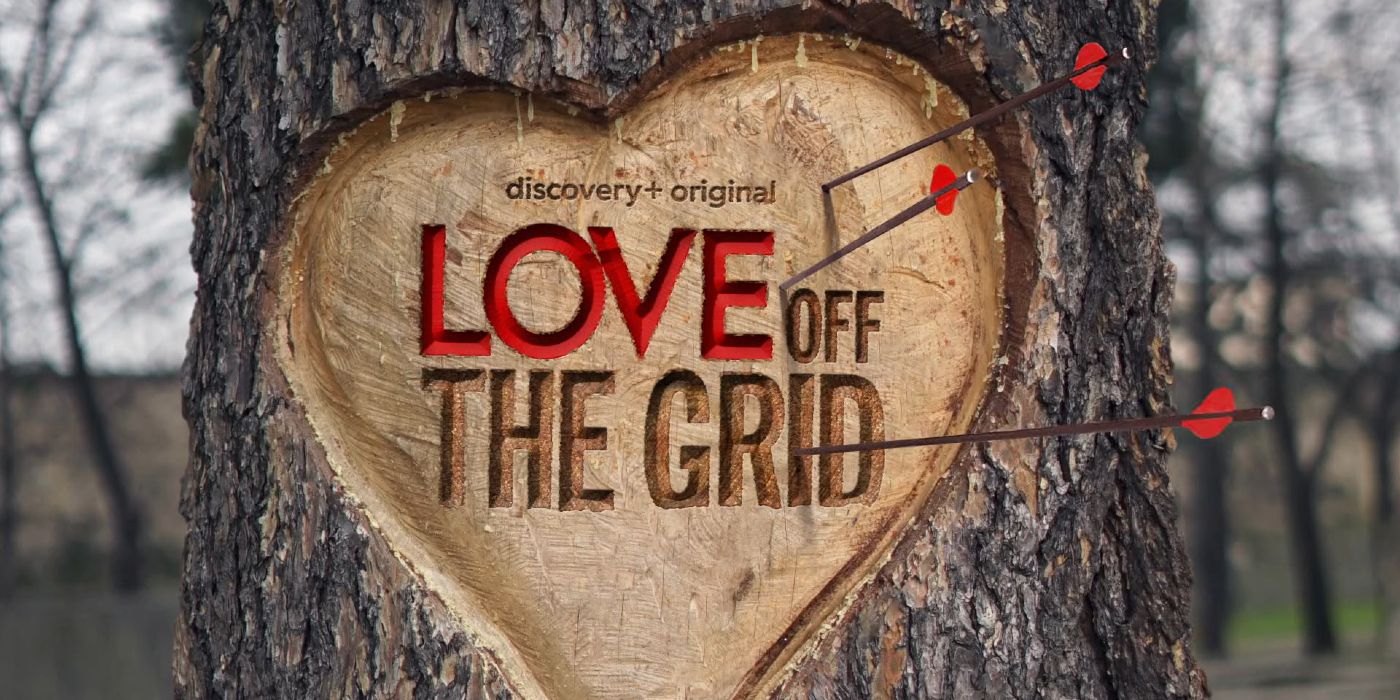 Love Off the Grid is a reality show starring four couples who think they have found their better half. There is only one problem: one of the members lives completely off the grid, that is, with no running water, no electricity and no civilization in sight. For the first time ever, these couples with completely opposite lifestyles will live together in total isolation to see if they can make their relationship work in the middle of nature.
Country: United States
Network: Discovery+ (SVOD)
Producer: Sharp Entertainment