Teleformat revealed to ttvnews its picks of the top unscripted series premieres of the past month.
TV consultancy firm Teleformat revealed to ttvnews its selection of the most outstanding unscripted premieres of the month of November.
The list is made up of titles released in the 22 markets constantly monitored by Teleformat and the selection is made based on their success, originality or impact.
On this occasion, Teleformat selected 18 titles from countries such as the United States, the Netherlands, the United Kingdom or Germany, with a total predominance of the United States and Europe.
Here are the top unscripted releases of November:
Undercover Underage
Undercover Underage is a six-part reality series that follows Roo Powell, a 38-year-old mother who founded the non-profit organization SOSA (Safe from Online Sex Abuse) to help law enforcement agencies stop criminals who try to manipulate, sexually exploit and abuse minors online. To identify these predators, Roo transforms her appearance into a teenager and tricks them until she manages to get all the information she needs.
Country: United States
Network: Discovery + (SVOD)
Production Company: Discovery Studios
Hello, Jack! The Kindness Show
Hello, Jack! The Kindness Show is a children's show from creators Jack McBrayer (30 Rock) and Angela C. Santomero (Blue's Clues) that invites preschoolers to explore how a little act of goodness can change the world. In this space, Jack is one of the most attentive and friendly residents of Villa Trébol. He always greets everyone with kindness and humor. His ability to spread compassion, creativity and imagination inspires the townspeople to follow his example and solve problems with their hearts. Markita Prescott (The Marvelous Mrs. Maisel) and Albert Kong (Westworld) appear recurrently on the show. It also features special guests like Paul Scheer (The League) and Sam Richardson (Veep). The format includes original songs from the hit band OK Go.
Country: United States
Network: Apple TV+ (SVOD)
Production Company: 9 Story Media Group / Brown Bag Films / Jax Media
Tampa Baes
Tampa Baes is the first Amazon Prime Video reality series starring exclusively lesbian women. This eight-part series follows the life of a group of lesbian friends in Tampa, Florida, one of the most friendly cities for the LGTBIQ + community. Always ready for a new adventure or a good party, this group of inseparable friends, and sometimes more than friends, try to enjoy life to the fullest and support each other in the face of any challenge. The show opens first in the United States, Canada, United Kingdom, India, Ireland and New Zealand on November 5, 2021. There is no confirmed date for its global launch yet.
Country: United States
Network: Amazon Prime Video (SVOD)
Production Company: 3 Ball Productions / Amazon Studios
Wetten, dass..? (2021)
Wetten, Dass ..? (The super twins) is the return of the homonymous contest, premiered on ZDF in 1981. On the occasion of the 40th anniversary, the chain has programmed a special broadcast, unique for the moment, for which it once again has the emblematic presenter Thomas Gottschalk, who in the season released in 2012 he was replaced by Markus Lanz. The mechanics of the program remain unchanged: a series of famous guests watch live from a sofa the most unlikely tests carried out by anonymous people and bet on the success or failure of its protagonists. Most of the tests are done on set, but some are carried out on location.
Country: Germany
Network: ZDF
Sitting on a Fortune
Sitting on a Fortune is a seven-part contest that combines the popular children's game of chairs with the stress of solving a series of questions against the clock. Brought to you by Gary Lineker, the format offers the chance to win a life-changing amount of money to the winner of the game on each issue. The premise is simple: six contestants line up in a row of chairs, but only the contestant in the front seat receives the questions. A correct answer keeps you in her chair, but a wrong answer sends you to the end of the line and the rest of the players move forward one seat. At the end of each round, the player in the back is eliminated, until only one contestant remains in play. The prize money can be up to 100,000 pounds (about 116,519 euros).
Country: UK
Network: ITV
Production Company: Possessed / Potato (ITV Studios)
Distribution: ITV Studios
Best Shape of My Life
Best Shape of My Life begins as a documentary about the Effuwill Smith's successes to go from the "worst shape" of his life to the "body of a movie star." However, the series quickly evolved into a deeper, darker, and deeper journey into Smith's psyche. In this six-episode space, Smith questions his past behaviors and what has led to his success. Ultimately, it is in this quest that he can begin to heal him. The series will feature significant moments with both his family and those closest to him. The first two installments will premiere on November 8, 2021, and the remaining four will premiere daily on Smith's official YouTube channel.
Country: United States
Network: YouTube (VOD)
Production Company: Westbrook Entertainment
Moneybags
Moneybags is a 30-part contest that airs after dinner Monday through Friday on Channel 4. Hosted by Craig Charles, the show tests contestants' mental speed when responding to a series of questions with the answers located in bags of money that go by a conveyor belt in front of them. If a contestant gets the answer correct, he gets the value of the bag for his marker. This value ranges from 1,000 pounds to 100,000 pounds (from 1,165 to 116,530 euros). However, if the participant chooses a wrong bag, he may lose everything. Every week, a million pounds passes through the program's conveyor belt.
Country: UK
Channel: Channel 4
Production Company: Youngest Media
Distribution: BBC Studios Distribution
Tiny House Battle
Tiny House Battle is a contest with reality elements in which, weekly, two amateur teams compete for seven days while they design and build a tiny house (a house of less than 50 m2) that complies with the requirements and guidelines of a potential buyer. The winning team pockets a prize of 1,500 euros and the buyers receive the key to their house. The other house is put up for sale to spectators.
Country: Netherlands
Network: RTL4
Producer: Fabiola
Distribution: 3BMG International
Hands Up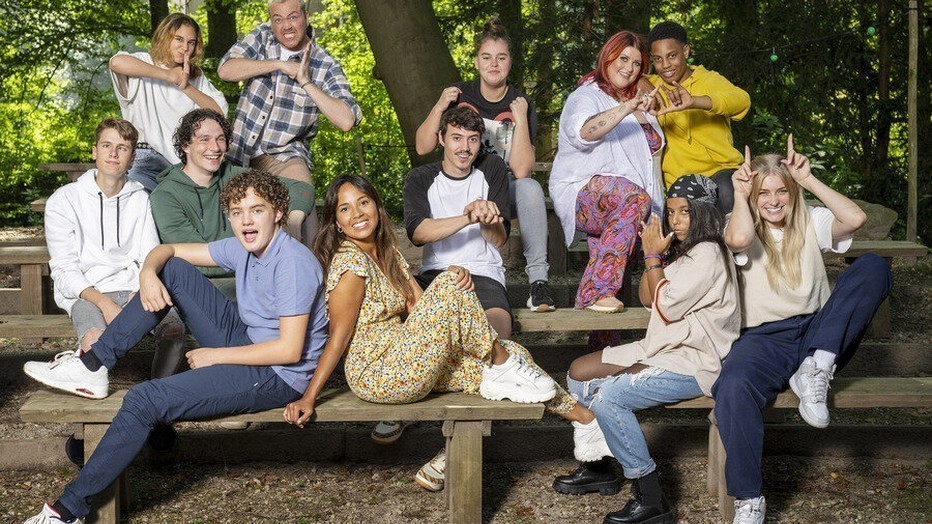 Hands Up is a six-part contest in which six duos, each made up of a famous person and a young deaf, face off against each other to find out who makes themselves understood better. Teams have to run tests in which partners can only communicate with gestures and sign language. Each week an expert jury eliminates a duo. The winners get a trophy.
Country: Netherlands
Network: NPO3
Production Company: KRO-NCRV
Norges nye megahit
Norges nye megahit (The New Norwegian Megahit) is a 5-episode contest in which six celebrities team up with top Norwegian artists and producers to try to figure out how to compose and create the new national hit. Every Saturday, the protagonists perform their songs and viewers vote for their favorite. Every week, the last one on the list is removed and replaced by someone new. In the grand finale, the contestants perform their most popular song and viewers vote to choose the "new Norwegian megahit".
Country: Norway
Network: TV2
Production Company: Montreux Film og Fjernsyn
Sexy Hands
Sexy Hands is a dating show in which anyone who speaks sign language can search and find love. In each of the 5 episodes, a bachelor in search of love has three suitors, of whom he can only see his hands (all three show them at the same time through a heart-shaped sequin curtains) and they must conquer the single person using only sign language or touching their hands. After a series of rounds so that they can get to know each other better, the bachelor eliminates suitors until only one remains and, finally, they meet face to face.
Country: Sweden
Network: SVT1
James, De Musical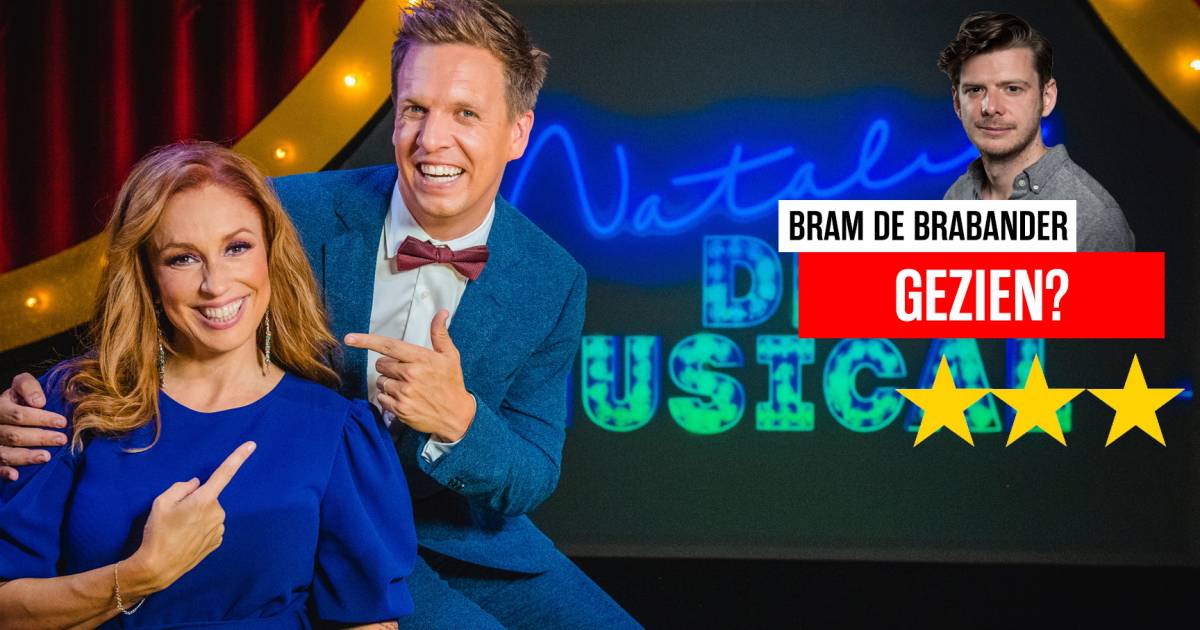 James, De Musical (James the Musical) is an eight-part variety show in which host and actor James Cooke surprises a famous guest every week at a theater with a musical show about his life, with personal stories unexpected and emotional moments worthy of the greatest works.
Country: Belgium
Network: Play4
Production Company: Dedsit
The Beatles: Get Back
The Beatles: Get Back is a three-part documentary series, directed by Peter Jackson (The Lord of the Rings), that immerses fans of the legendary Liverpool band in their recording sessions and the preparation of their last live appearance : the concert on the roof of Savile Row in London. The documentary is supported by such important people in the group's history as Paul McCartney, Ringo Starr, Yoko Ono Lennon and Olivia Harrison. This collection of never-before-seen images, captured during the making of the film Let It Be (1969), offers an unprecedented glimpse of the camaraderie, the magnificent songs and the impact of one of the most iconic and culturally influential bands of all time.
Country: United States
Network: Disney + (SVOD)
Production Company: Apple Crops / The Walt Disney Studios / WingNut Films Productions
The Cut
The Cut is an eight-part hairdressing talent show hosted by world renowned supermodel Alessandra Ambrosio. In the competition, 12 participants face off in
exciting challenges, both individually and as a team, to show that they have mastered all the techniques: cuts, hairstyles and coloring. All this under the watchful eye of three important judges: Daniel Hernández, Marcos Proença, Mónica Salgado and Zica Assis. The final winner of the contest wins a prize of 200,000 reais (about 31,459 euros).
Country: Brazil
Network: HBO Max (SVOD)
Production company: Boxfish TV
Geh aufs ganze! (2021)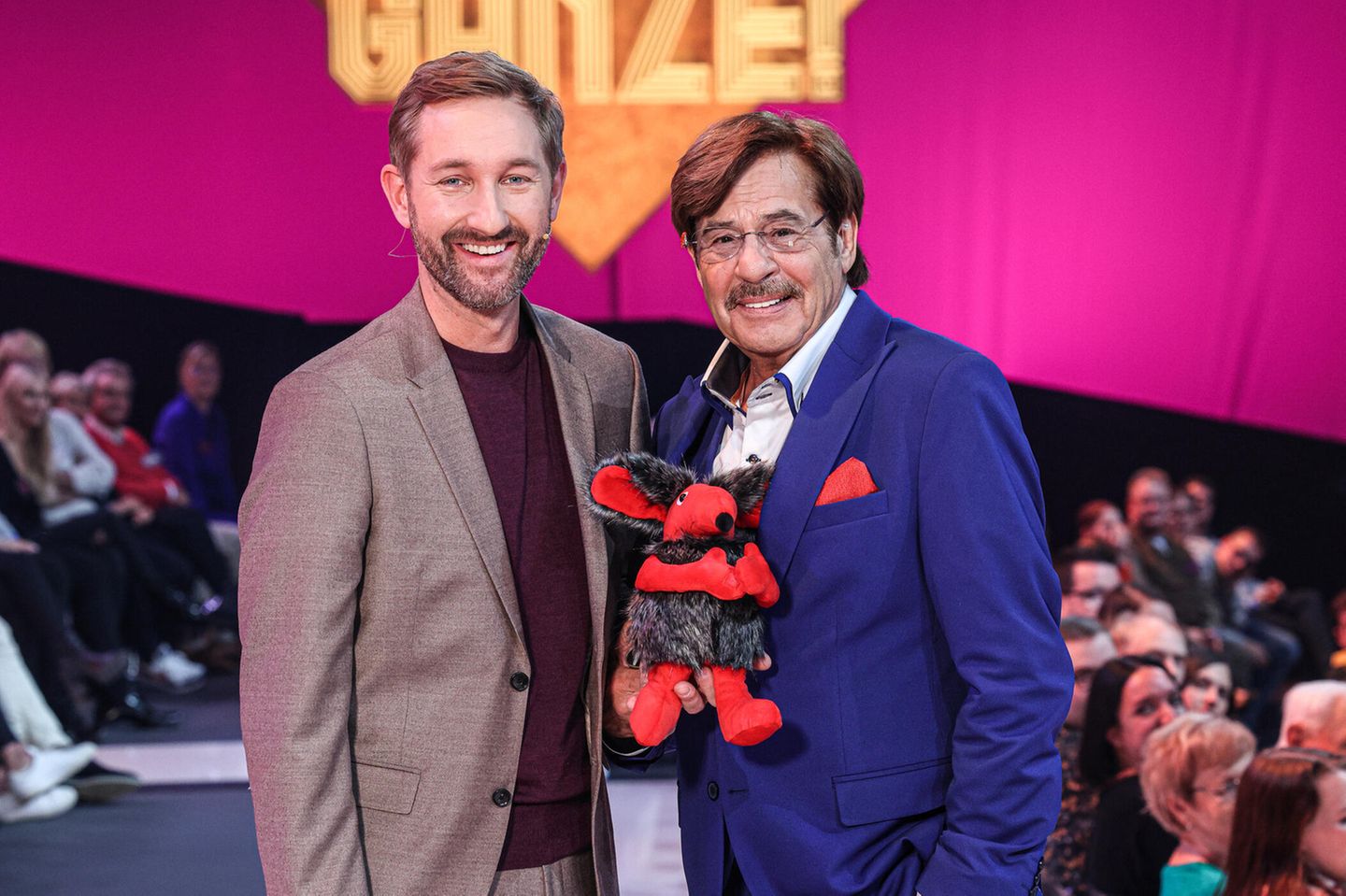 Geh aufs Ganze! is the return of the homonymous format, turned into a cult contest in Germany in the 90s, which in turn is an adaptation of the American Let's Make a Deal. At the moment three deliveries are planned, which have Jörg Draeger, presenter of the first German version of the format, in front. He is accompanied by Daniel Boschmann, who is running as his successor if the format continues.
Country: Germany
Network: Sat.1
Production Company: UFA Show & Factual
Distribution: Fremantle
Meet Your Maker's Showdown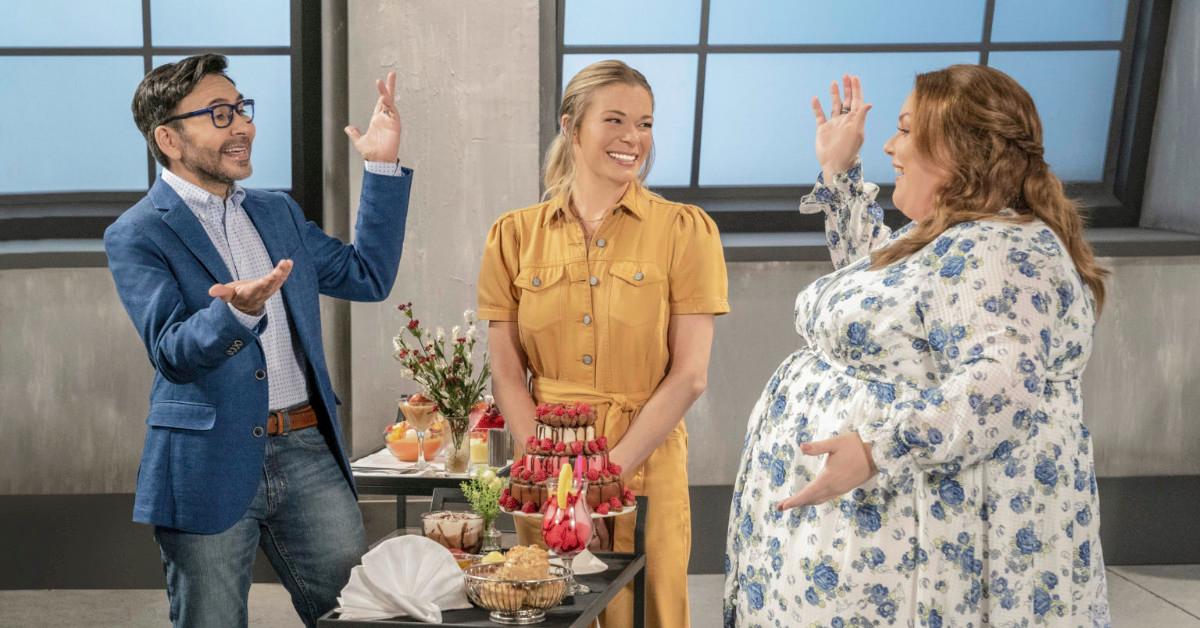 Meet Your Makers Showdown is a craft contest, presented by actress Chrissy Metz, in which four of the world's best artisans face two challenges that test their ingenious creativity, unique abilities and passion for their craft. The wide range of art categories includes paper art, fluid paint, stained glass, polymer clay, candle making, and artisan soap. The jury includes country music singer LeAnn Rimes, artisan expert Mark Montano and an invited judge who specializes in the category he plays that week. The winner of the episode takes a prize of 10,000 dollars (8,858 euros). The first season consists of six installments.
Country: United States
Network: Discovery + (SVOD)
Production Company: Michael Levitt Productions
Harry Potter: Hogwarts Tournament of Houses
Harry Potter: Hogwarts Tournament of Houses is a four-part competition celebrating the 20th anniversary of the first feature film based on the popular literary saga by J.K. Rowling. Hosted by acclaimed actress Helen Mirren, the competition includes hundreds of questions about the Harry Potter franchise and cameos from celebrities and actors from the original films. The tournament begins with a duel between the houses of Gryffindor and Hufflepuff. Each team is made up of three contestants. The next week continues with Ravenclaw and Slytherin. The winners of the first two installments compete in a wild card episode and then in the grand final for the Hogwarts Champion House cup.
Country: United States
Network: TBS
Production Company: theoldschool / Warner Bros. Television
Copy That!
Copy That! (Copy that!) Is an original reality show with competition elements in which four famous YouTubers, each with a different ability, step out of their comfort zones to try to copy what their fellow creators do. The five planned episodes are premiered daily on the respective channels of the leading stars. Contortionist and trapeze artist Sofie Dossi (6.21 million subscribers), makeup expert Lisette – better known as Luhhsetty – (3.15 million subscribers), cook Rosanna Pansino (13 million subscribers) and gamer Preston ( 17.9 million subscribers) challenge other creators to copy their talents. From preparing a delicious crepe to recording a makeup demonstration, the four YouTubers will have to create their own magic in a subject that they do not master.
Country: United States
Network: YouTube (VOD)
Production Company: Sony Pictures Television